STRATOS Padded Belt
Regular price
€145,90 EUR
Regular price
€150,00 EUR
Sale price
€145,90 EUR
Unit price
per
The STRATOS belt represents an innovation in the "MOLLE Belts" segment. We set the focus to create a lightweight, low-profile, and structured belt to properly add pouches and holsters on user's first line. The removable and replaceable PADDING adds a soft layer between the outer belt and the operator's body, drastically increasing comfort during use. Thanks to the composite thermoplastic core, it is 30% lighter and thinner compared to standard MOLLE belts. 

ATTENTION: To choose the correct size, please measure your waist circumference. Do not use your pants size.

Small: 77 - 91 cm / 30,3" - 35,8 " / 19 PALS
Medium: 88 - 102 cm / 34,7" - 40,1" / 22 PALS
Large: 99 - 113 cm / 38,9" - 44,5 " / 25 PALS
X-Large: 110 - 124 cm / 43,2" - 48,8" / 28 PALS

This carefully designed and engineered product is not intended to be used as a harness for restraint or rappelling operations. The misuse of this belt could cause serious injuries or death.
DETAILS

Package includes:
- 1 x Inner Belt
- 1 x Padding
- 1 x Outer Belt

The padding will not come mounted on the outer belt. Please follow the photos for a correct installation.
TECH SPECS

- Width: Based on size
- Height: 4,5 cm / 1,75"
- Thickness Inner Belt: 0,2 cm / 0,08"
- Thickness Padding: 0,5 cm / 0,2"
- Thickness Outer Belt: 0,7 cm / 2,75"
- Weight "Medium": 450 gr / 15,87 oz.
MATERIALS

- Laminate: Mil-Spec Cordura® 500D DWR/nIR
- Webbing: Mil-Spec PA Nylon 6.6
- Sewing Thread: Mil-Spec Bonded PA Nylon 6.6
- Hardware: AustriAlpin® COBRA®
- Padding: HD Closed cell foam
- Hook & Loop: Velcro®
- Rigid Parts: Polypropylene Composite
Share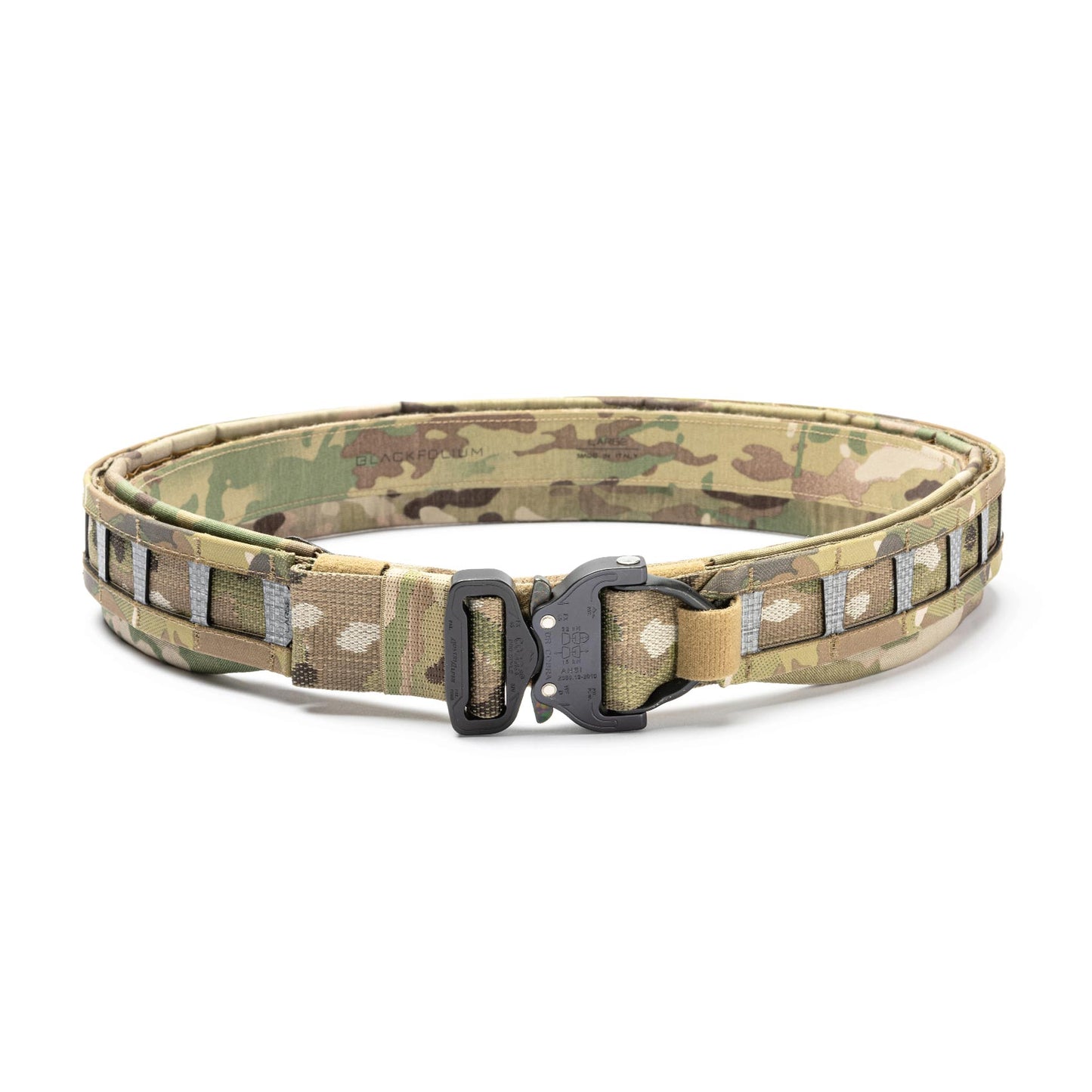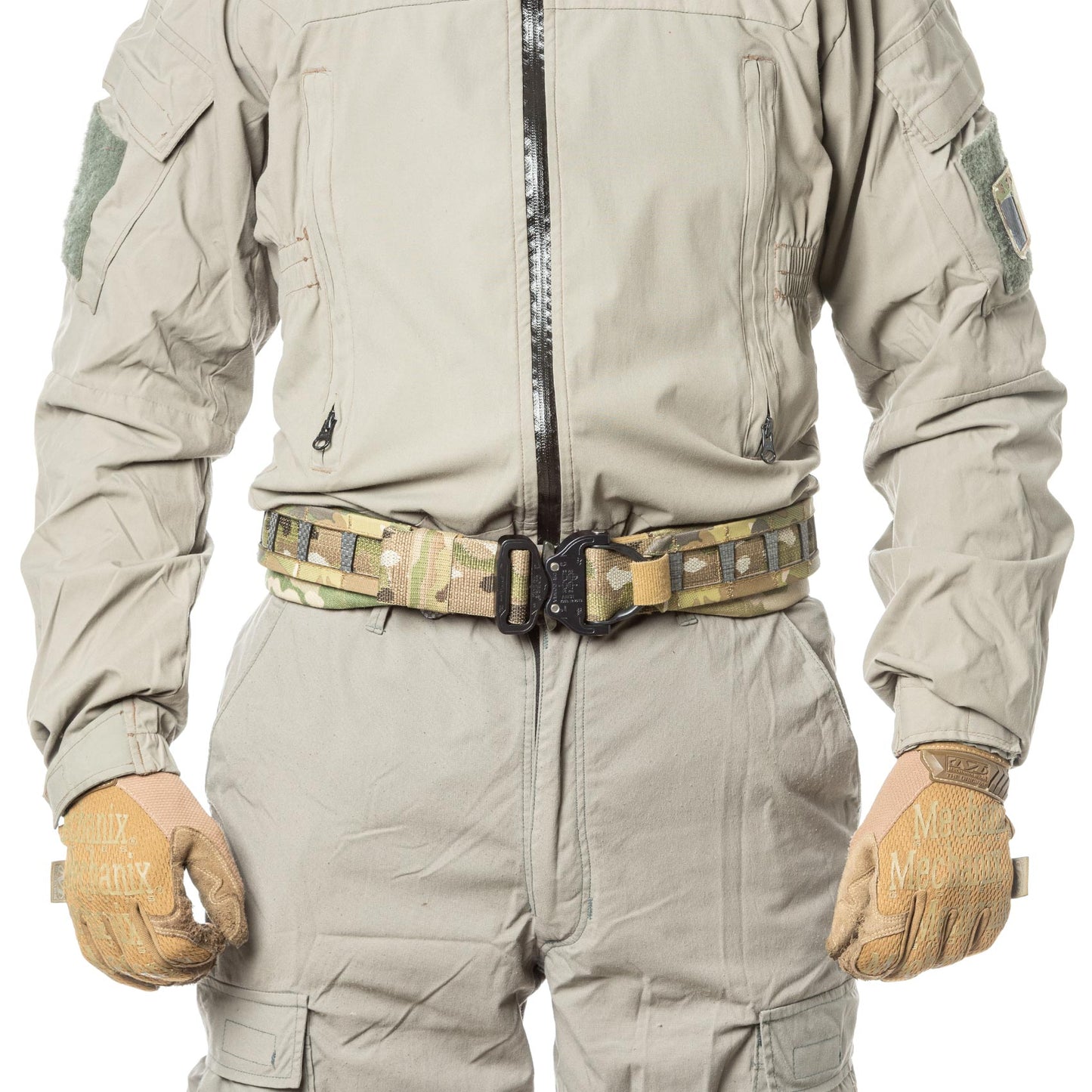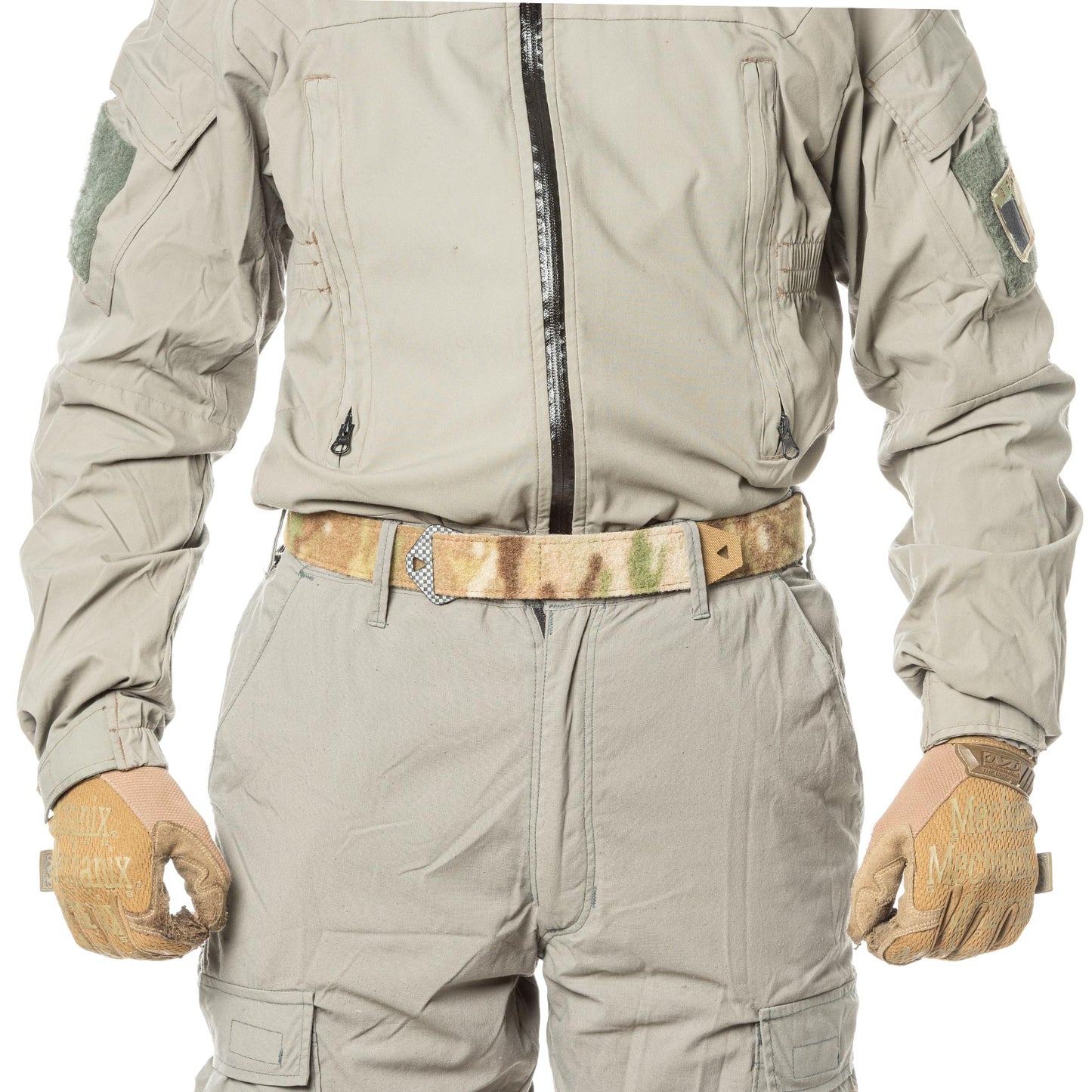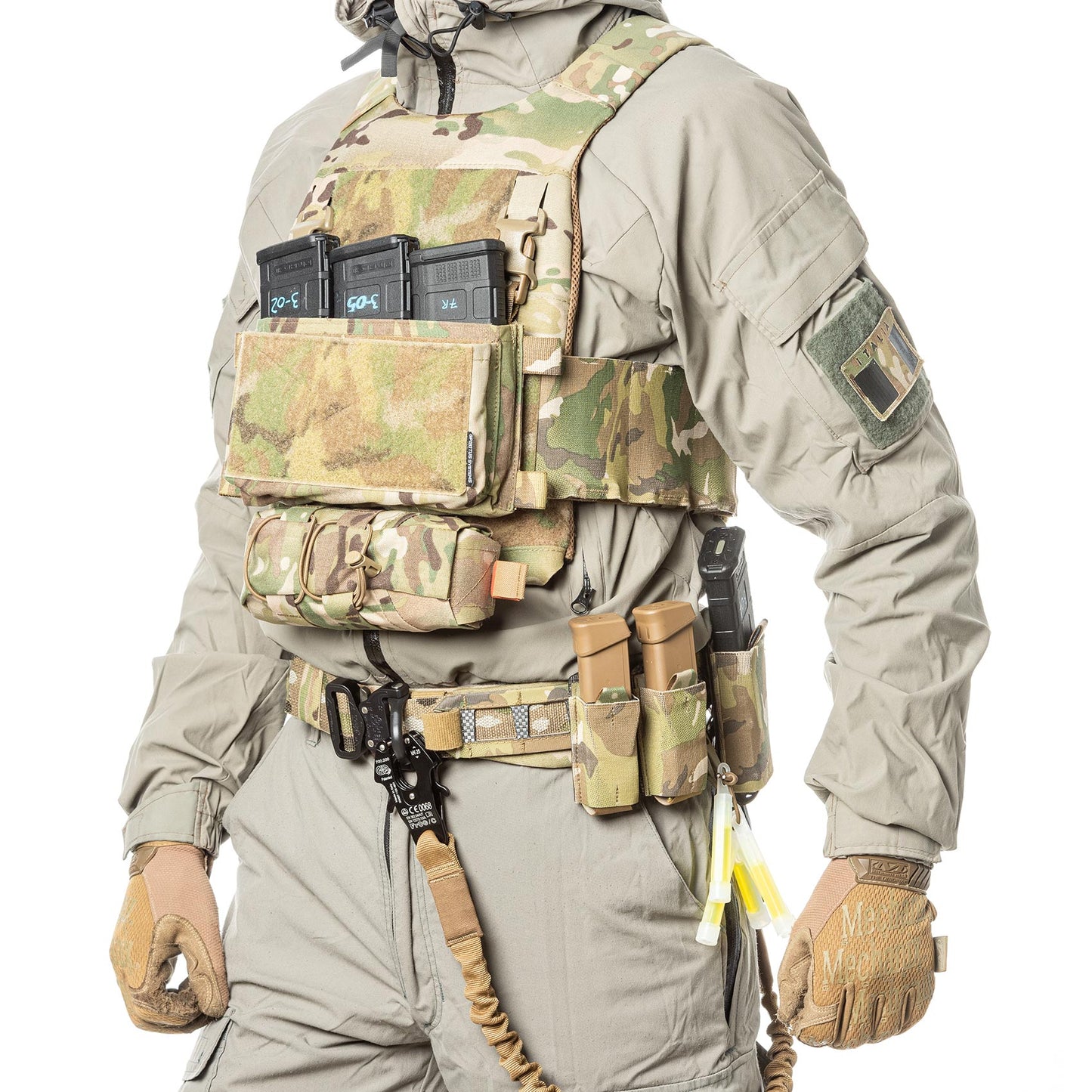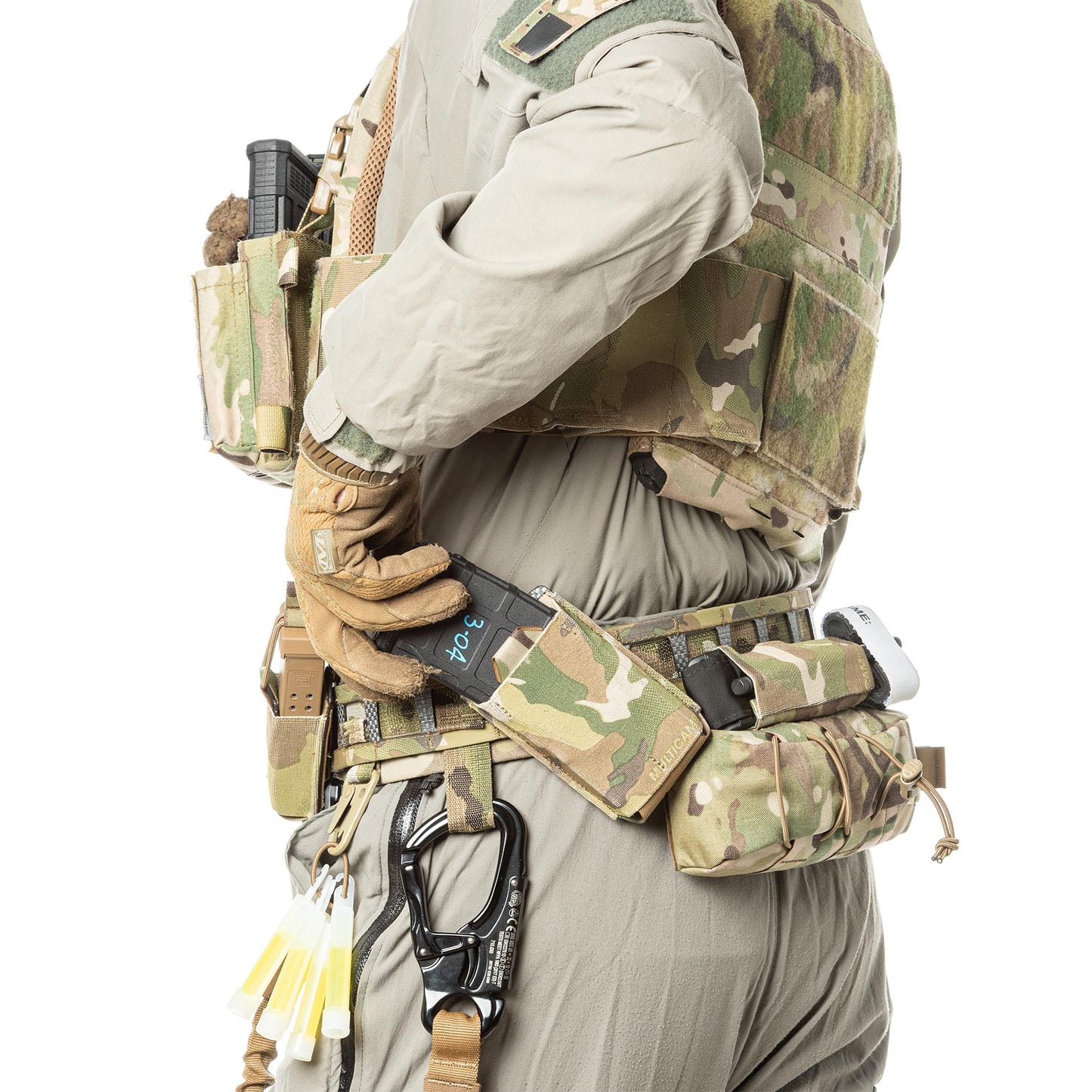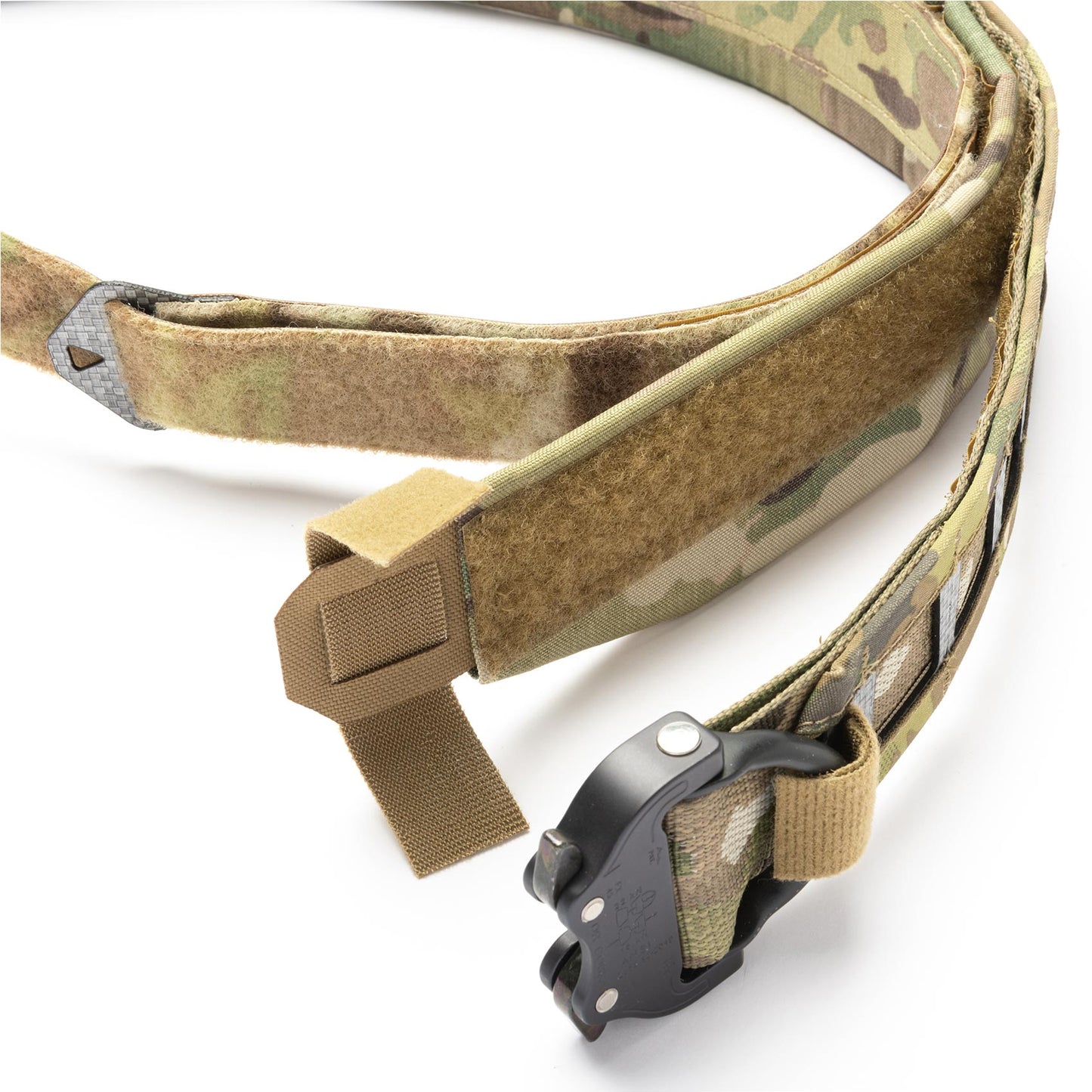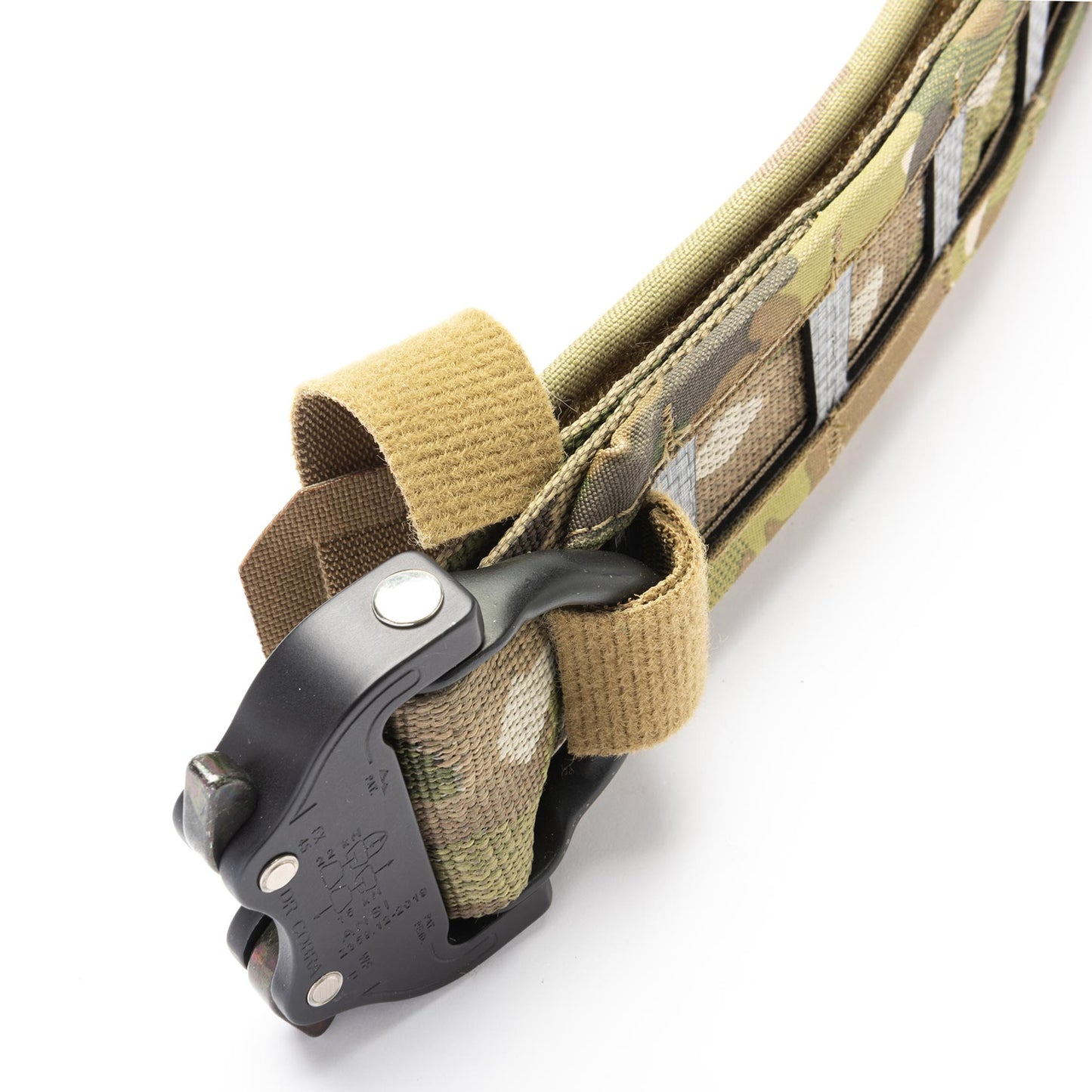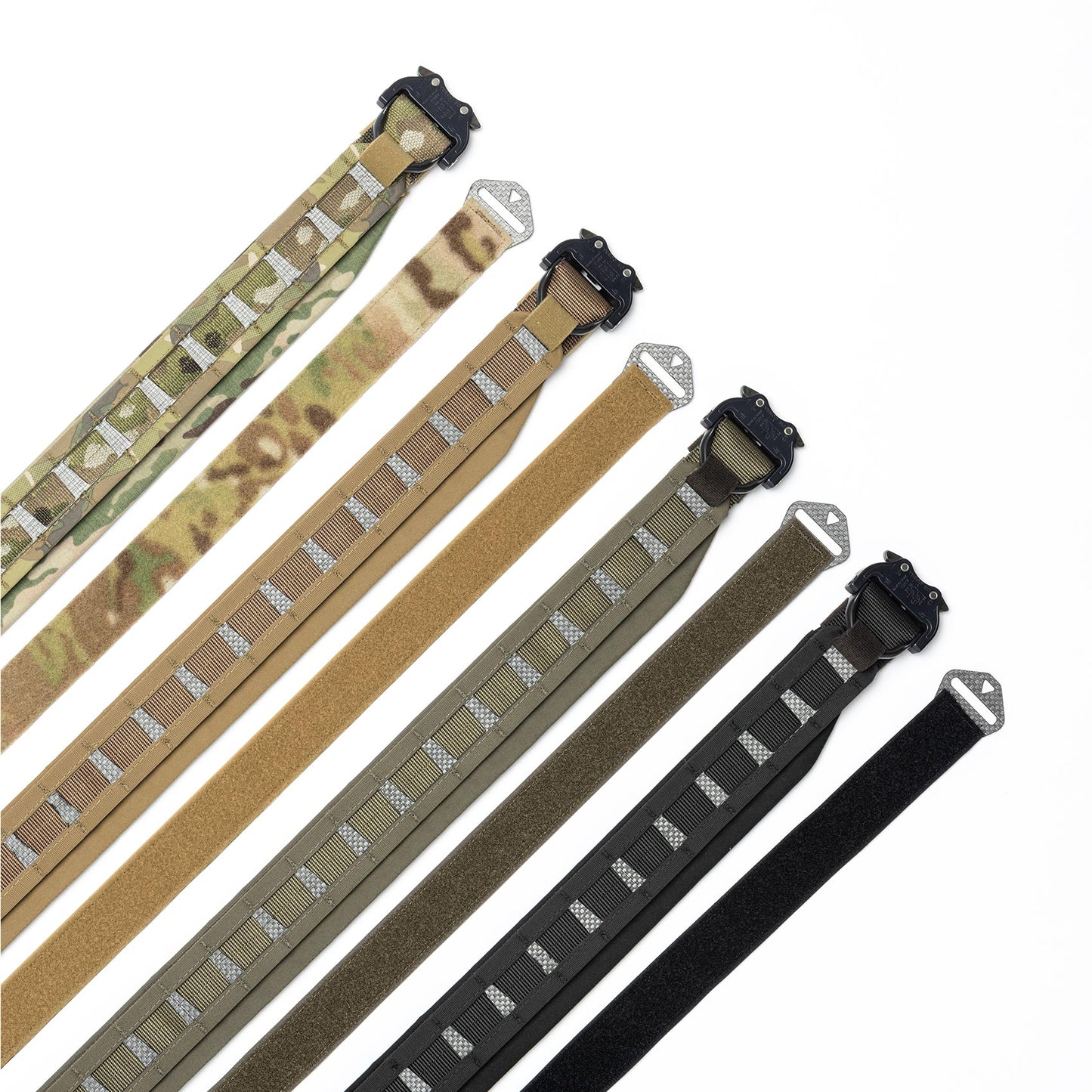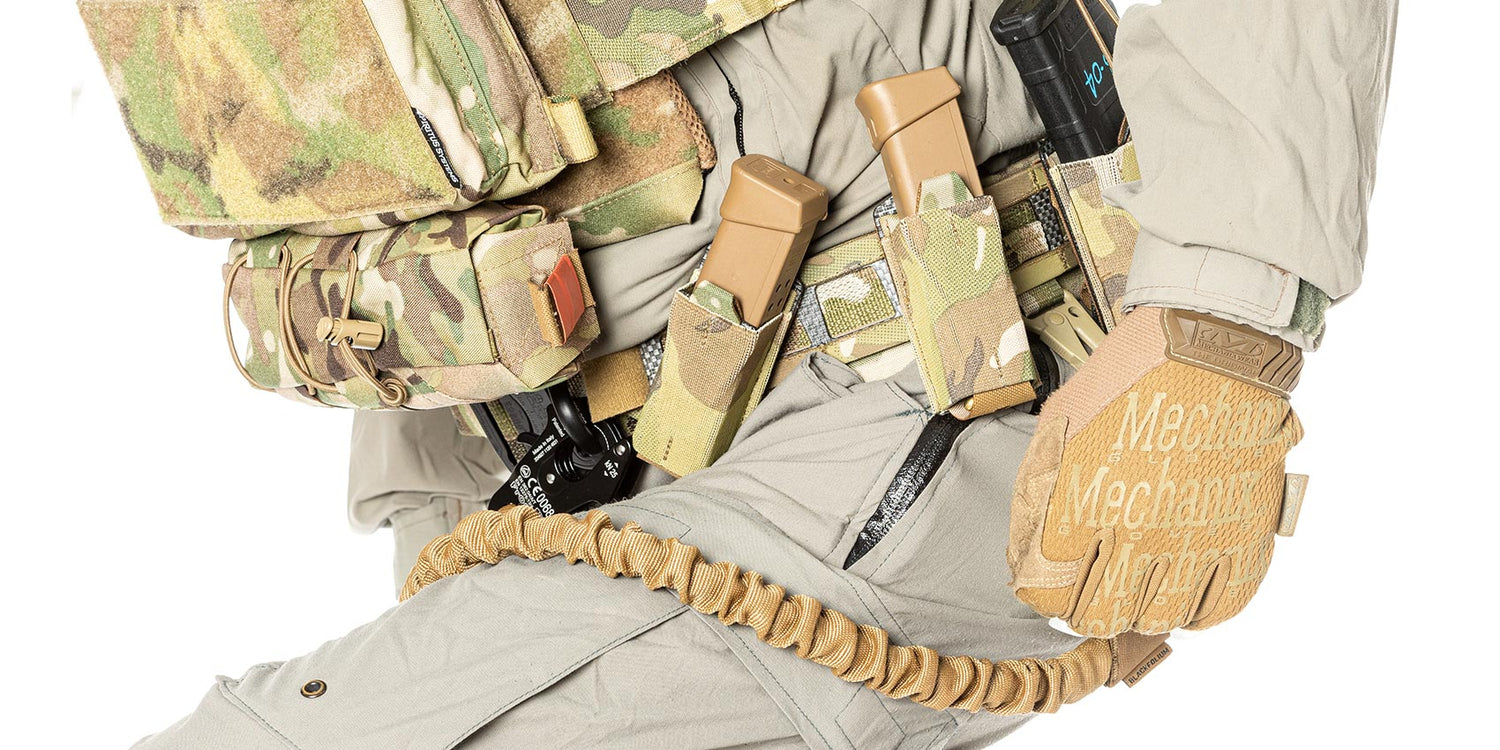 EXTRA COMFORT
The removable and replaceable PADDING creates a soft cushion between the outer belt and the operator's body, drastically increasing comfort during use and adding space between the MOLLE locking system and the body.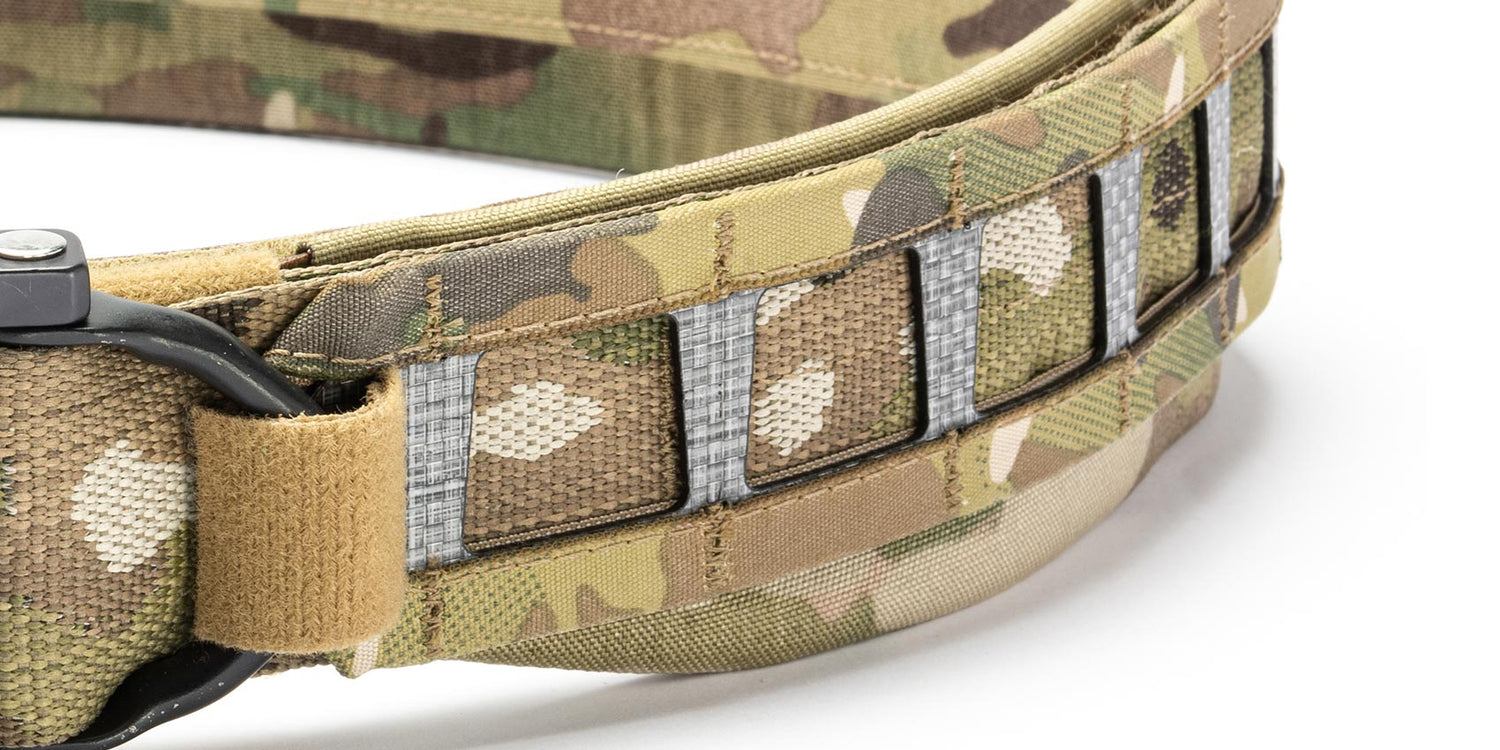 LOW-PROFILE
Thanks to the innovative thermoplastic materials we can create a very thin belt while ensuring a high level of stiffness, particularly appreciated for a firm pouches and holster mounting. Furthermore, the Inner belt was designed to be very thin in order to minimize bulk.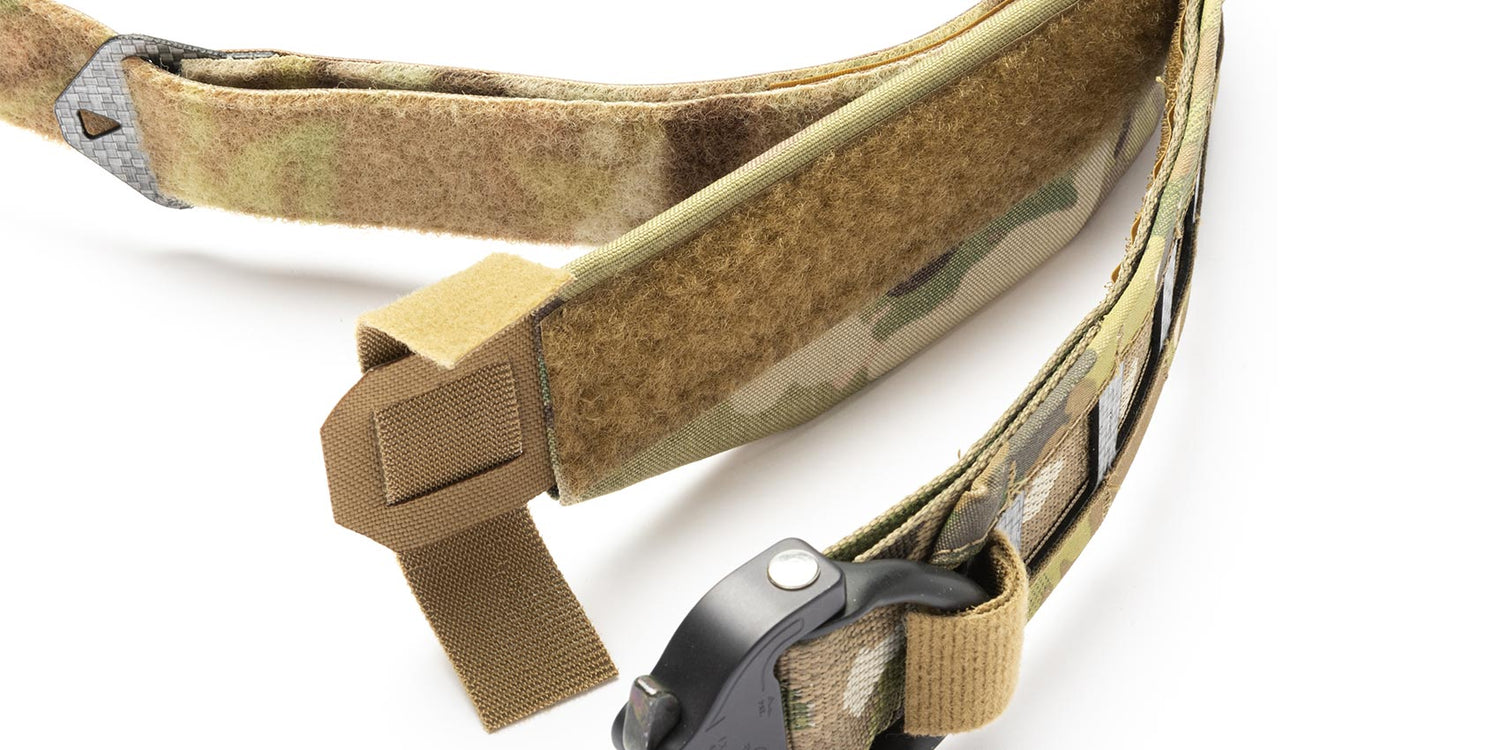 ADAPTABILITY
The removable and replaceable PADDING allows operators to choose the right configuration according to the mission.