"We're jugglers, perpetually balancing on a very thin rope.
Every day, every hour, every second we're call upon to untangle the compromise we must make: performances or reliability? Protection or mobility? Customization or standardization?
Do we have to make a choise...
Or maybe not?"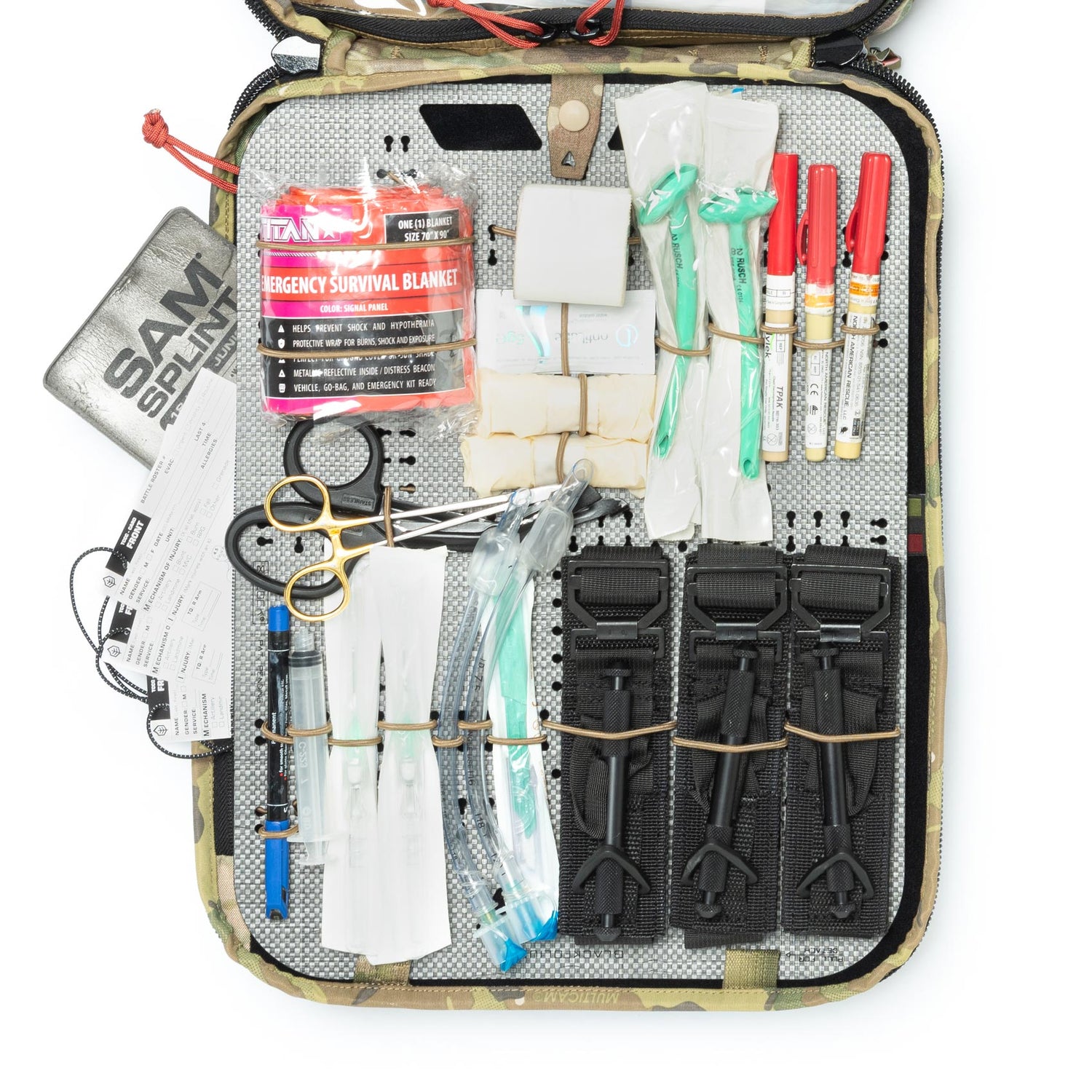 WHAT?
Organizer panels are a big thing nowadays in the tactical world, but all the available options actually share the same big issue during use: when a item is taken from the panel, the other loops lose retention because the shock cord is free to slide through holes, with the risk of losing gear as a consequence. We worked hard to address this issue and we finally patented out 8-LOCK® technology: thanks to the peculiar "8" shaped holes, it is now possible to lock the cord in the desired position without knots or hardware, resulting in fixed, independent loops.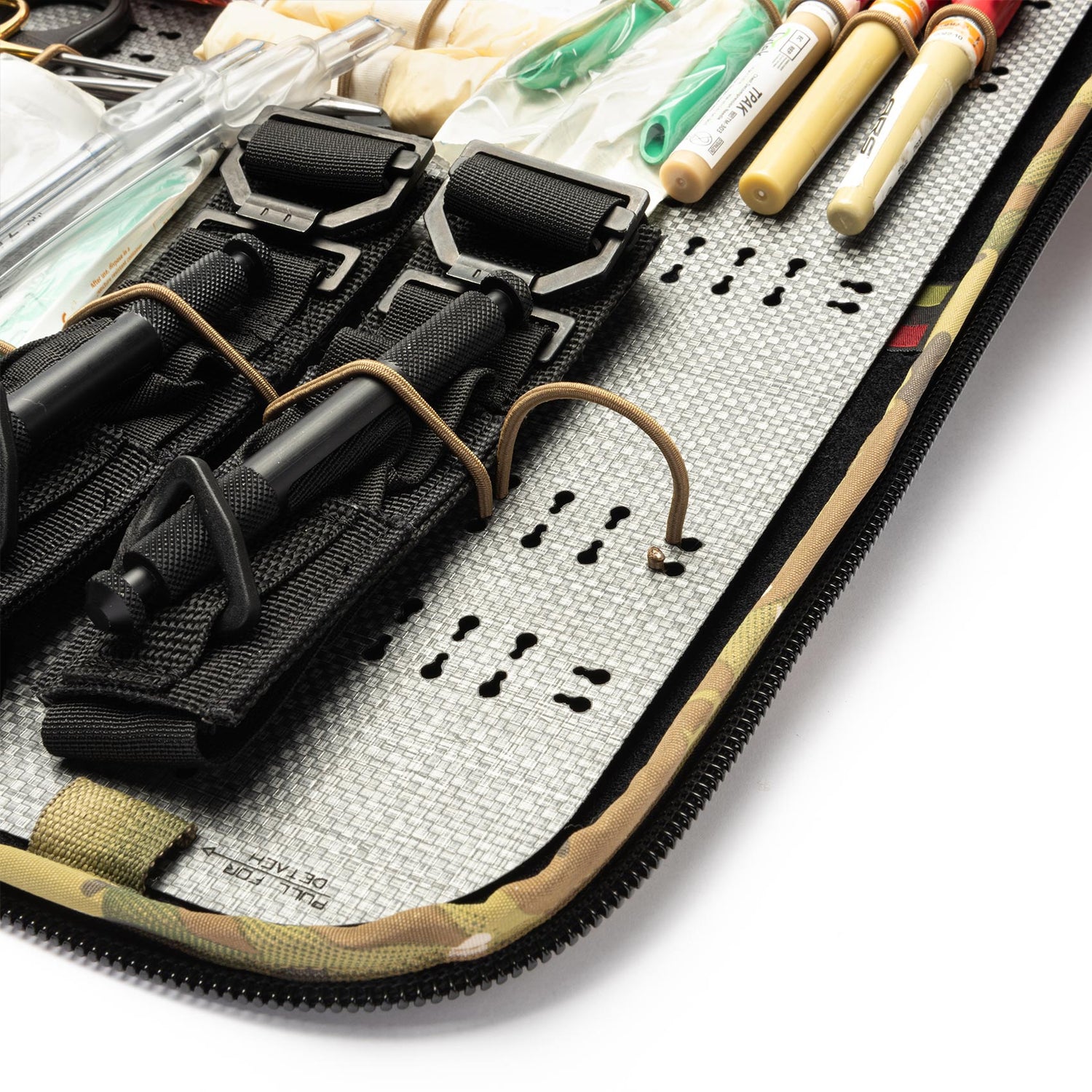 HOW?
1- Slide the shock cord in the wider part of the hole.
2- Set up the loop according to the object to be carried and the level of retention needed to hold it.
3- Pull the shock cord in the narrower part of the hole. A "clack" can be heard when the cord is finally locked.
4- Keep making loops following the previous steps. Loops can be undone or modified following the previous steps backward.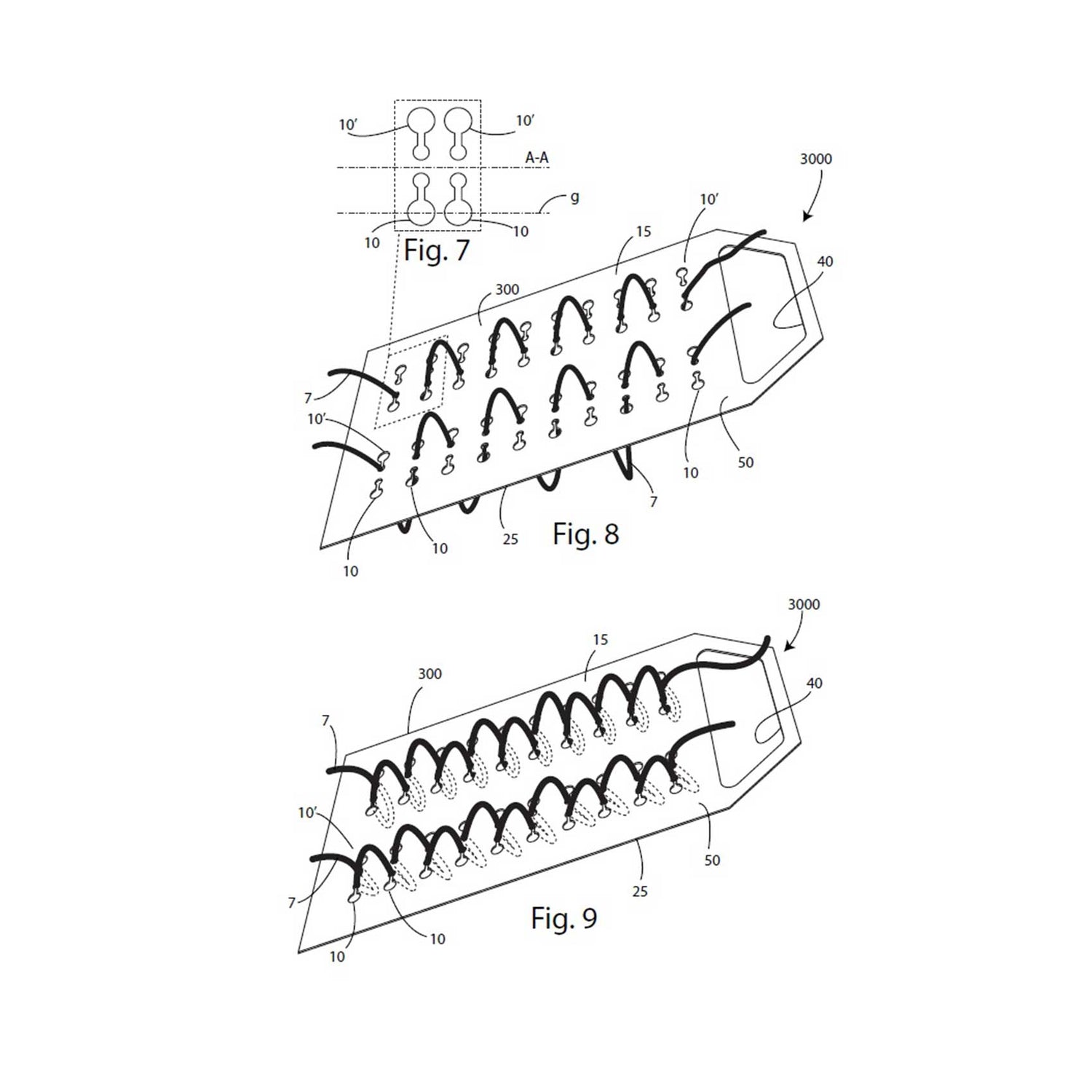 WHY?
"Obsessed with innovation" is our mantra... For this reason we decided to develop this innovative locking system. The 8-LOCK® technology is an inventive patent, field on April 22, 2020 by the BLACKFOLIUM company. Any copy and/or reproduction, even partial, will be subject to legal review.
The 8-LOCK® Panels are available on our store!