UTOPIA Sling
Regular price
Sale price
$58.00 USD
Unit price
per
UTOPIA Sling was born out of the need for an extremely thin rifle sling that, at the same time, could deliver a high level of comfort.
This sling is truly a league of its own and it finds perfect application on lightweight platforms (SMG & PDW) in covert and low-profile operations.
If you require mobility and low bulk, UTOPIA is the best choice.
Open ended design gives the user the freedom to choose the (not included) mounting hardware according to the intended use.

UTOPIA sling can be used in either one-point or two-points configurations depending on the chosen hardware.   


If you are looking for a beefier sling for mid-weight weapon platforms, but still less bulky than the available alternatives, our MARS sling is for you.
DETAILS

Package Includes:
- 1 x UTOPIA Sling
- 2 x 2" Elastic Hook cover
- 2 x 1" Elastic Loop
- 2 x Metal Triglide
TECH SPECS

- Webbing Width: 2,5 cm / 1"
- Padding Width: 3 cm / 1,2"
- Padding Length: 42 cm / 16.5"
- Padding Thickness: 0,5 cm / 0,19"
- Overall Weight: 110 gr / 3,8 oz
MATERIALS

- Fabric: Mil-Spec Cordura® 500D DWR/nIR
- Webbing: Mil-Spec PA Nylon 6.6
- Sewing Thread: Mil-Spec Bonded PA Nylon 6.6
- Paracord: Mil-Spec Paracord Type III
- Hardware: ITW® Nexus
- Padding: HD Closed cells foam
Share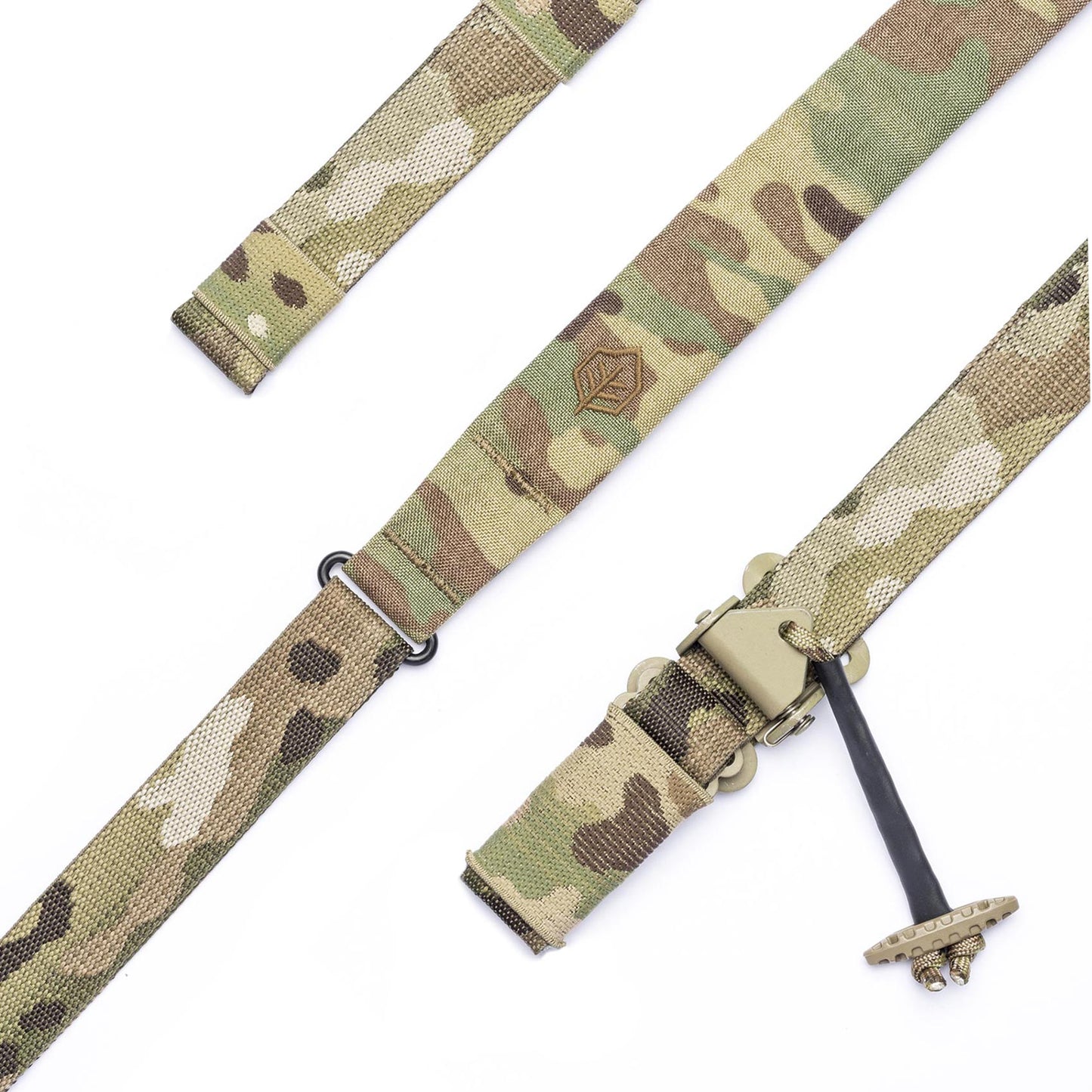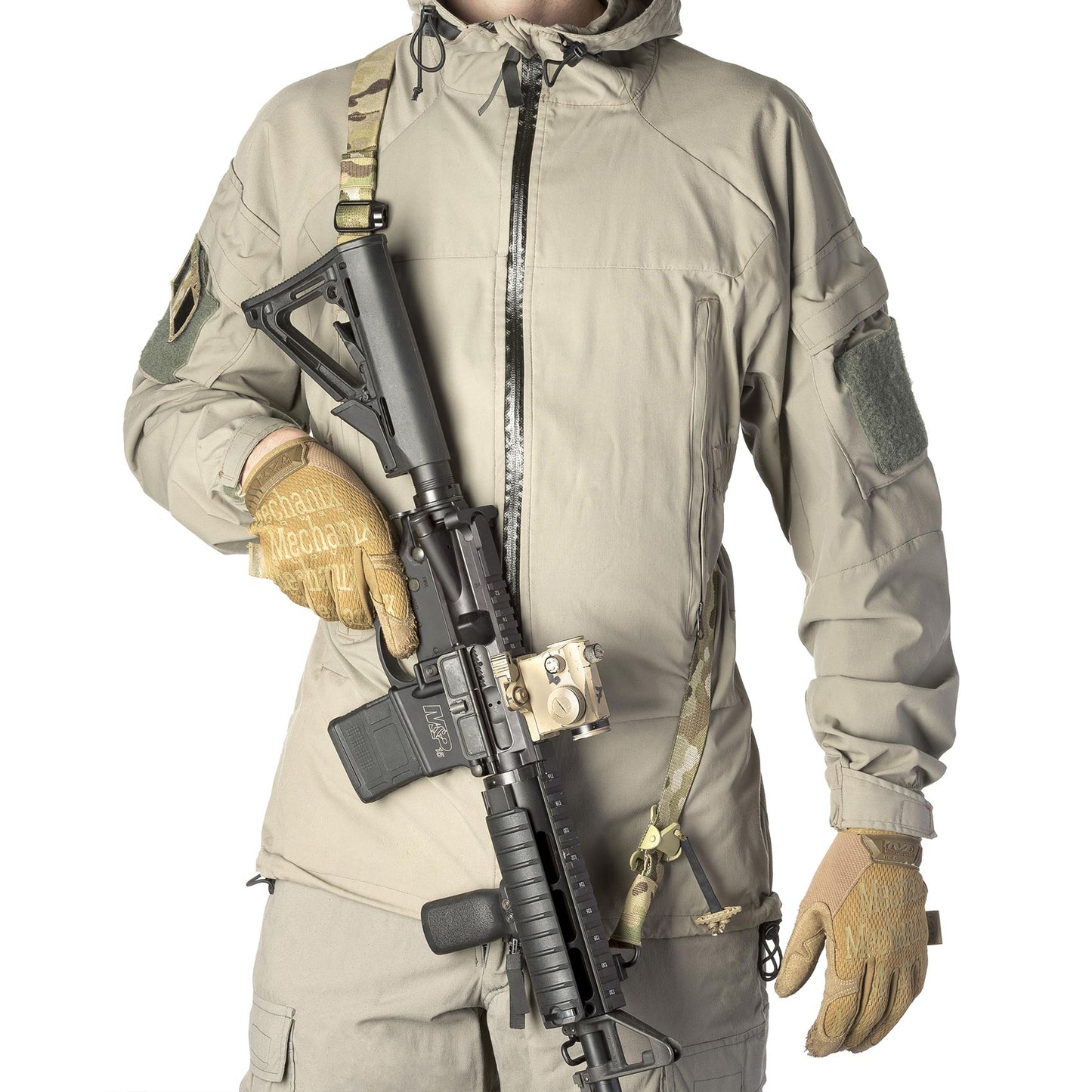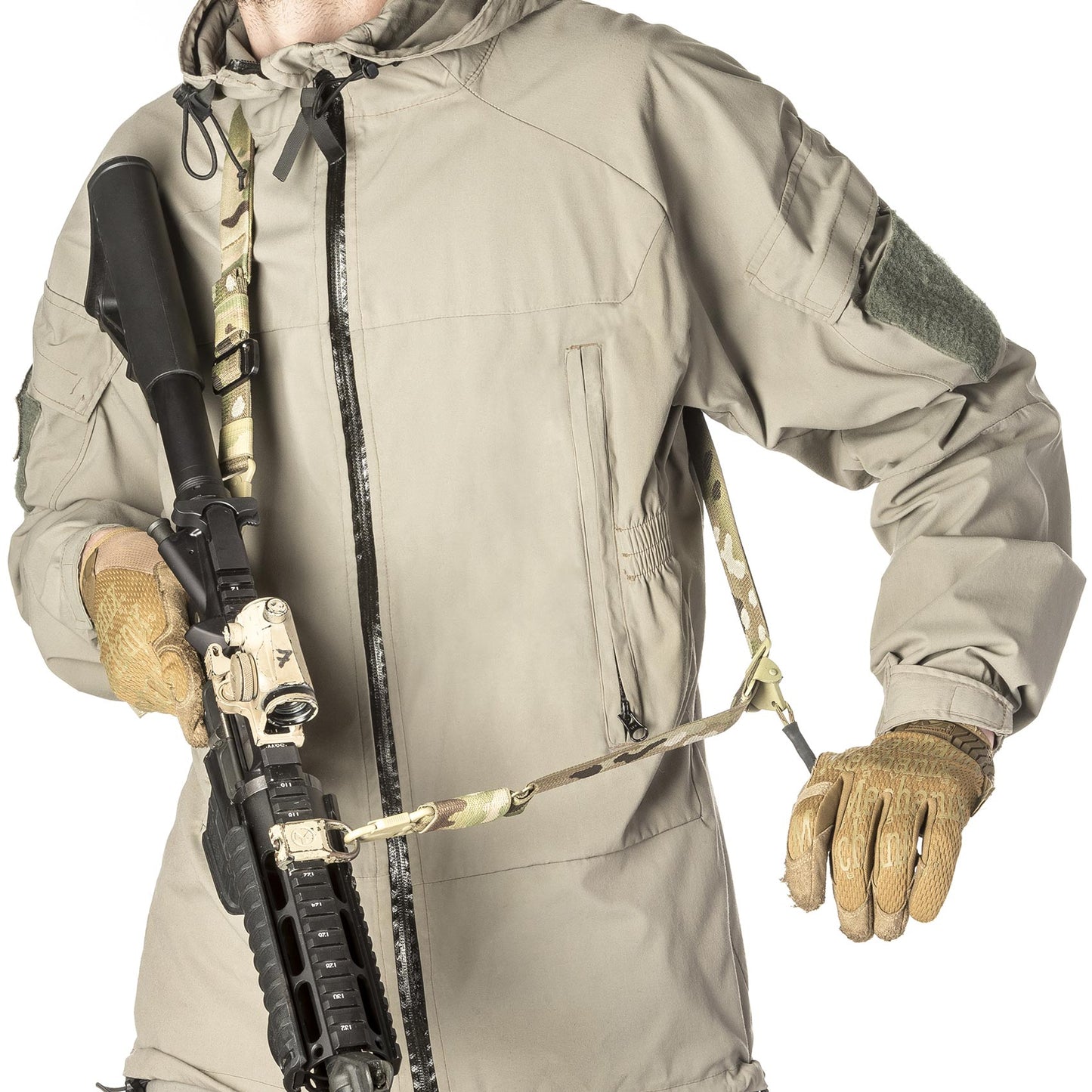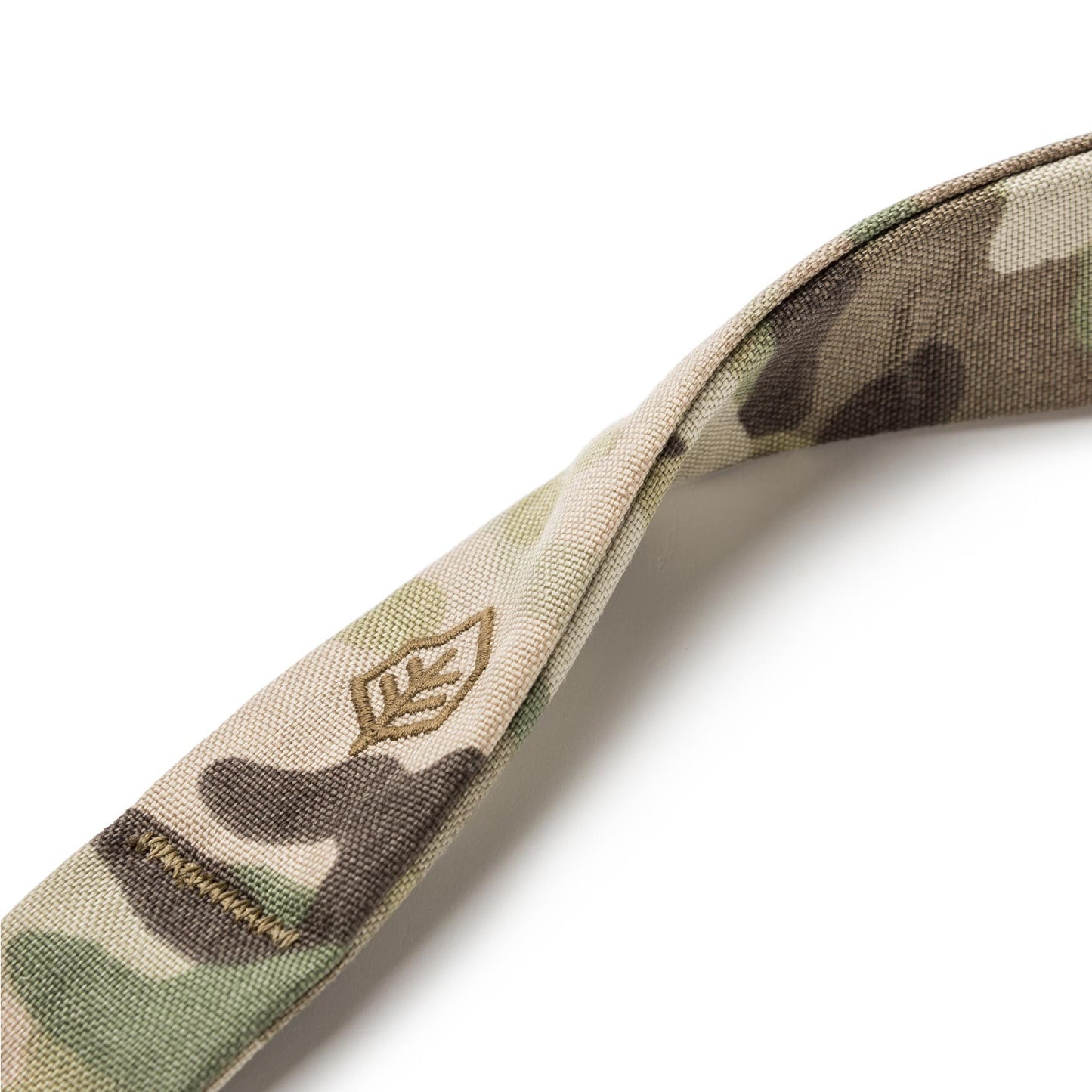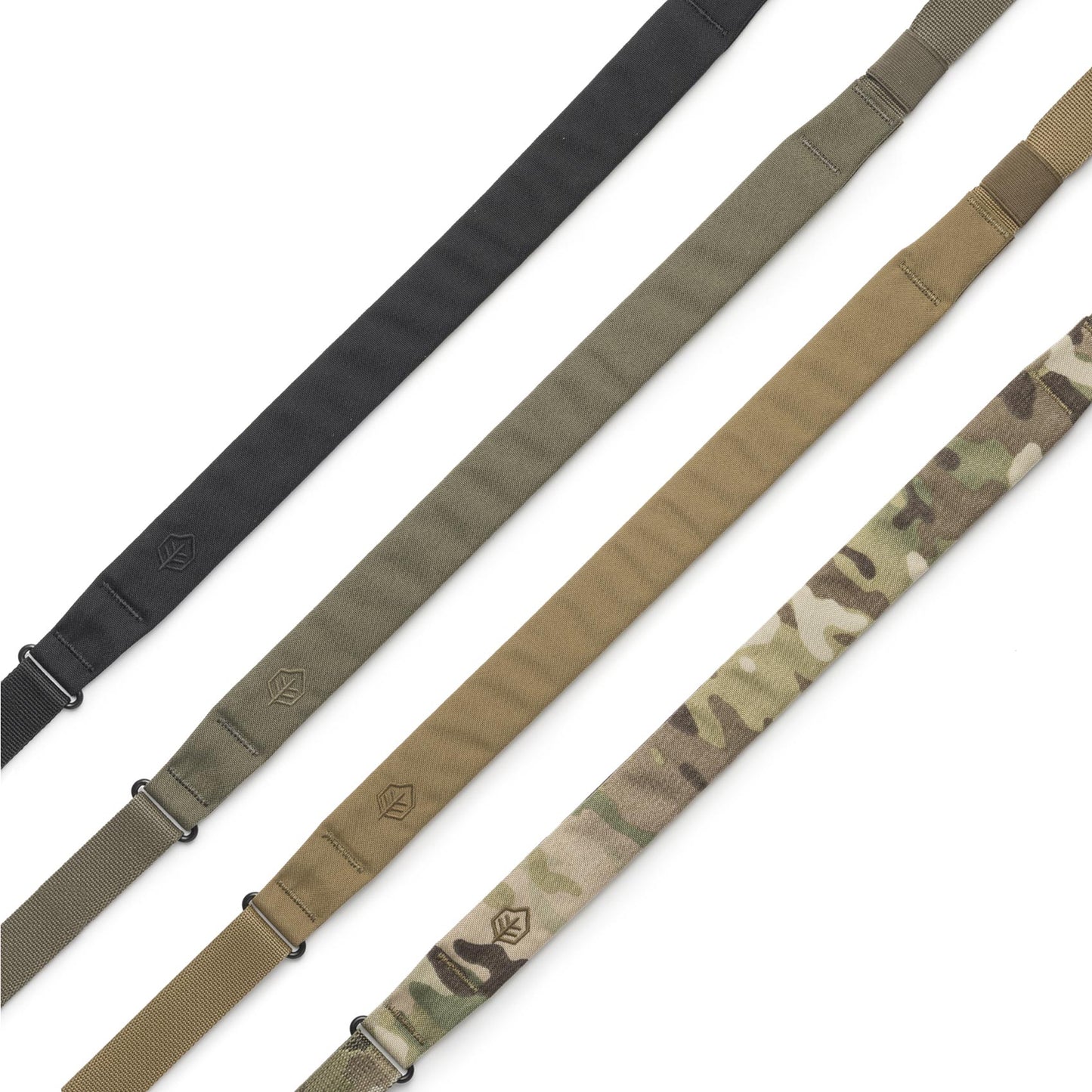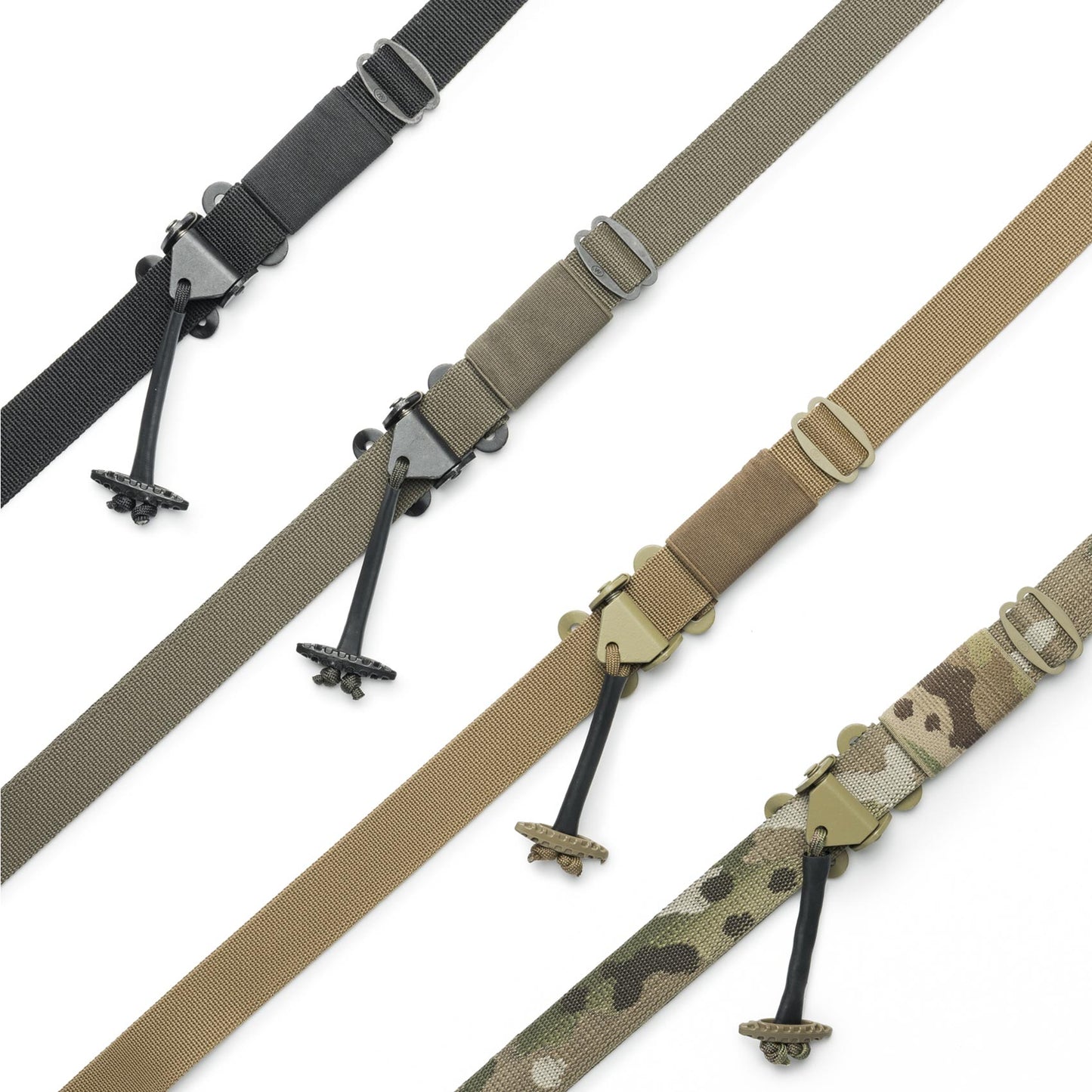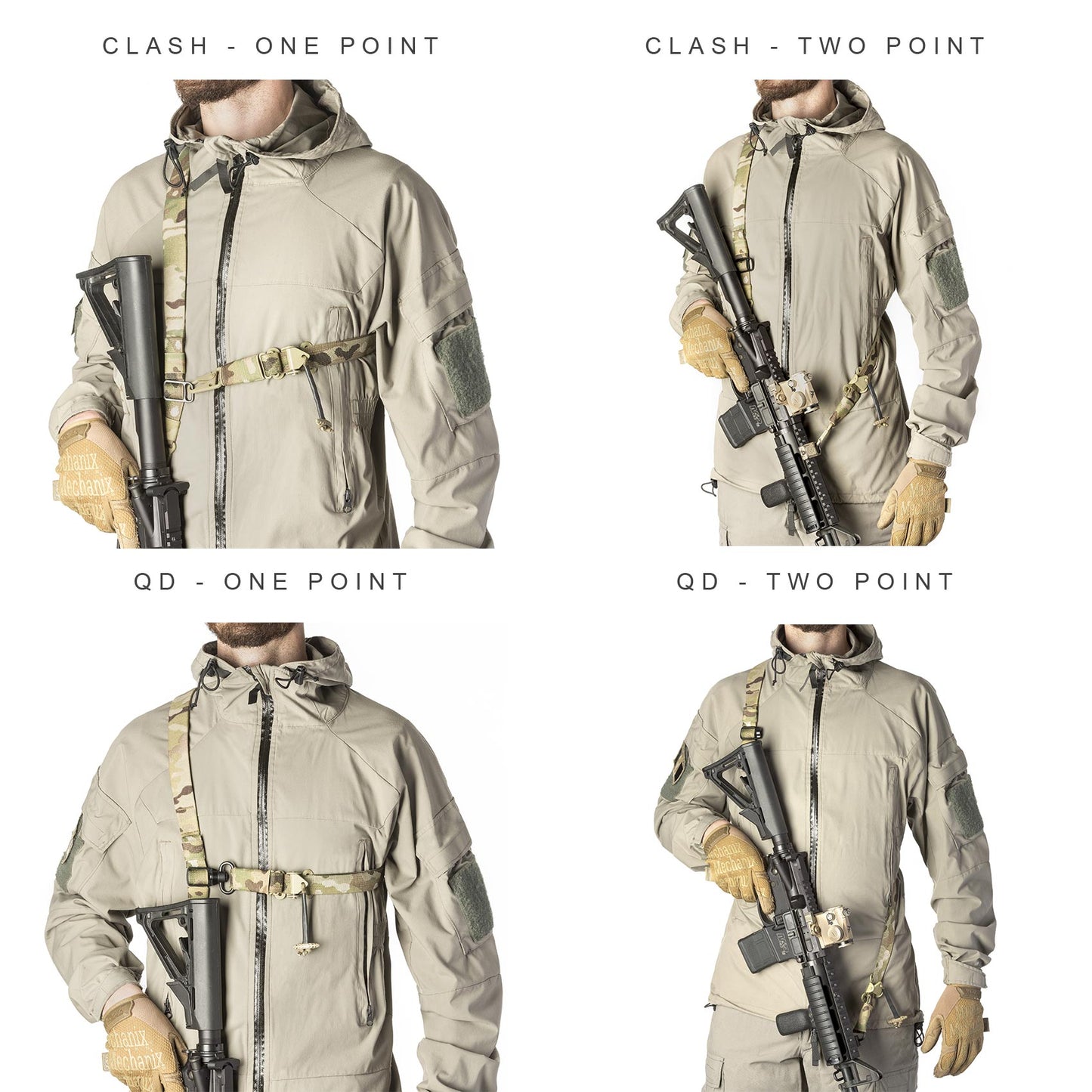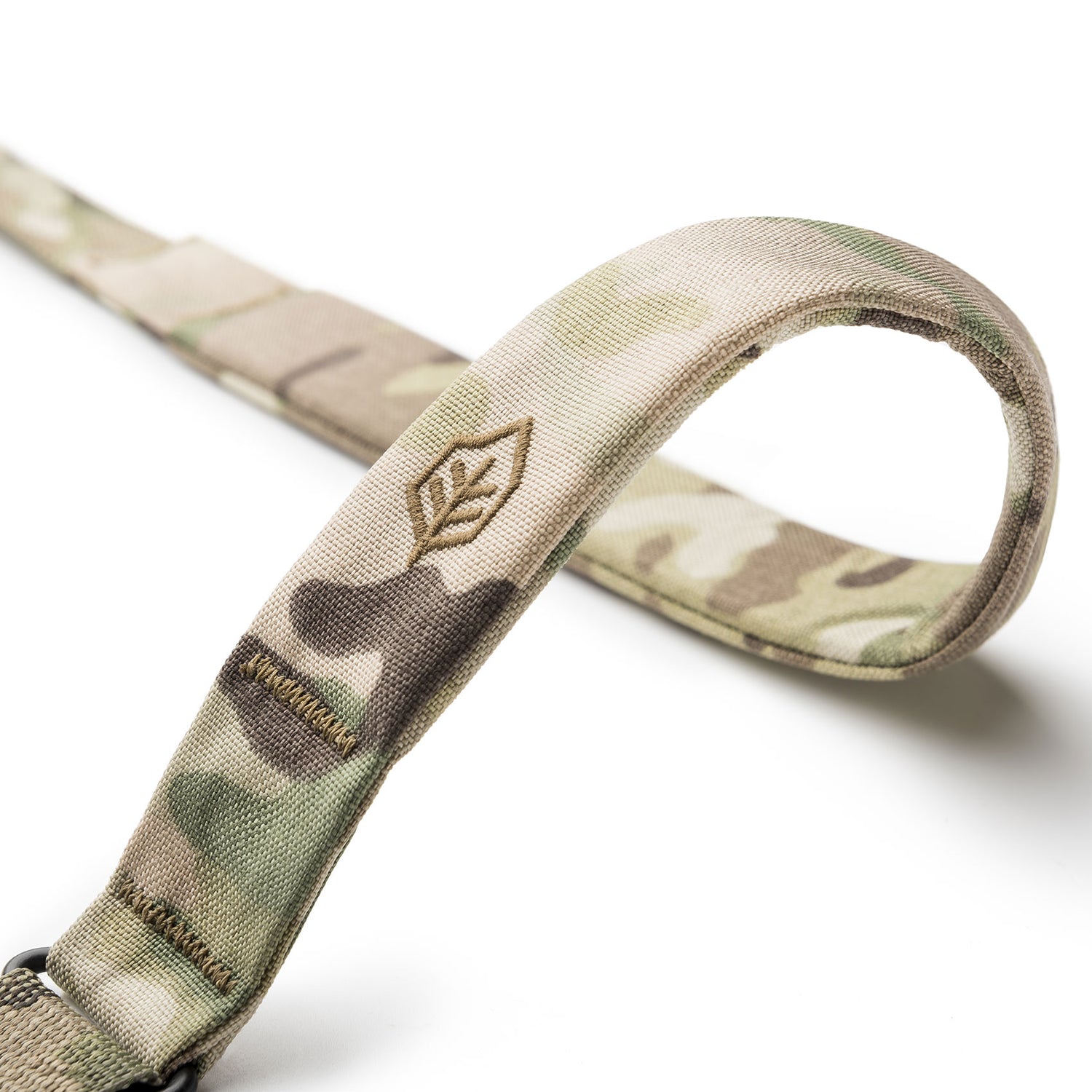 ERGONOMICS
Most narrow slings on the market are made out of 1" or 1.25", nylon or polyester webbing only, without any padding, causing considerable hassle during long uses, especially if the webbing starts to "scratch" on the neck. Thanks to the soft but high density foam padding in the central portion, UTOPIA Sling offers an appreciable improvement in terms of comfort and ergonomics.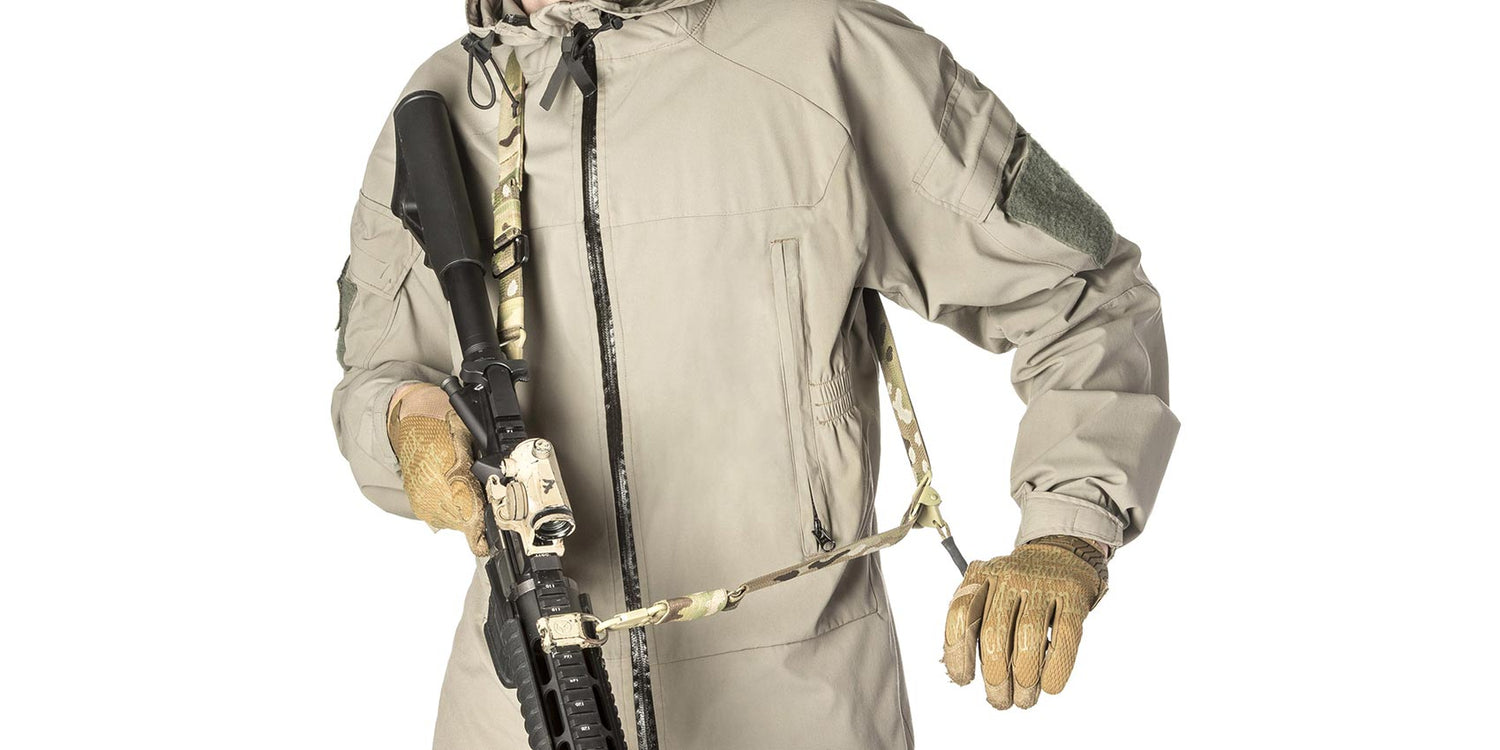 EXTENSION SYSTEM
The quick extension / retraction system allows users to easily adjust the sling's length with a simple movement. This feature is very useful, for example, to quickly switch from "Patrol" to "Low-ready" position. The terminal toggle ensures an instinctive grip, even wearing gloves.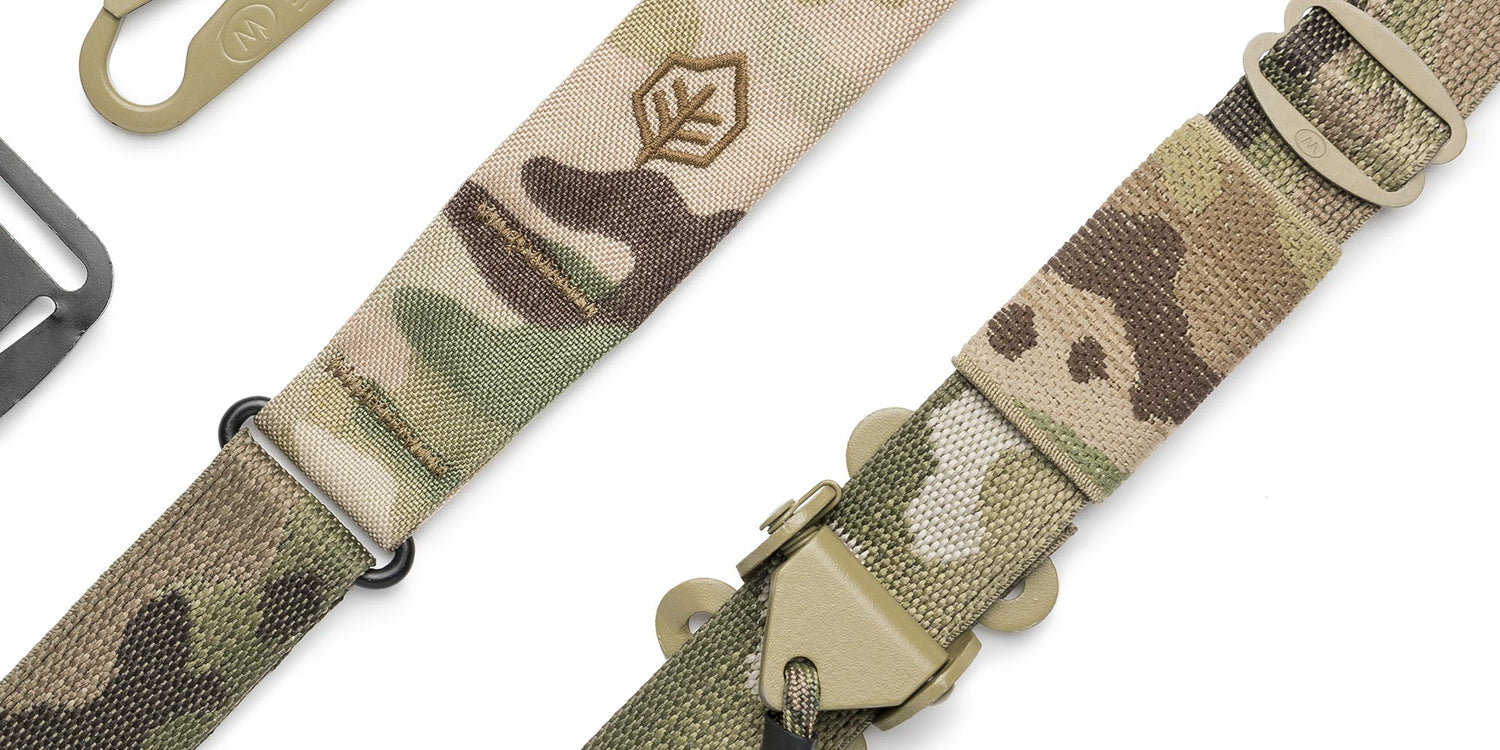 CONSTRUCTION
Made out of the best materials according to strict manufacturing guidelines, we ensure the maximum reliability and safety for the operator.