TCCC Card
Regular price
Sale price
€2,79 EUR
Unit price
per
A well preserved and properly filled up TCCC-Card effectively contributes to improving patient's survival rate. For this reason, we developed a dependable card that ensures the correct transcription and transmission of informations according to TCCC guidelines, despite rough handling and adverse weather conditions.
DETAILS

The most common procedure to make the casualty cards water-resistant is to use laminated paper. This method has a downside: laminated paper can be compiled exclusively with a marker. Markers, on their side, are sensitive to atmospheric conditions (try to write on a wet plastic surface) and the heat that is generated inside the IFAK (especially in desert environments), exposing users to the risk of malfunctions when the marker is needed.

We worked to solve this subtle but fundamental problem developing our TCCC-CARD: it keeps the properties of plastic, such as wear resistance and waterproofness, but at the same time allows the compilation by the pencil, the safest and most reliable writing tool ever.
TECH SPECS

- Width: 11,5 cm / 4,5"
- Height: 15 cm / 5,9"
- Thickness: 0,02 cm / 0,01"
- Weight: 7 gr / 0,25 oz.
Share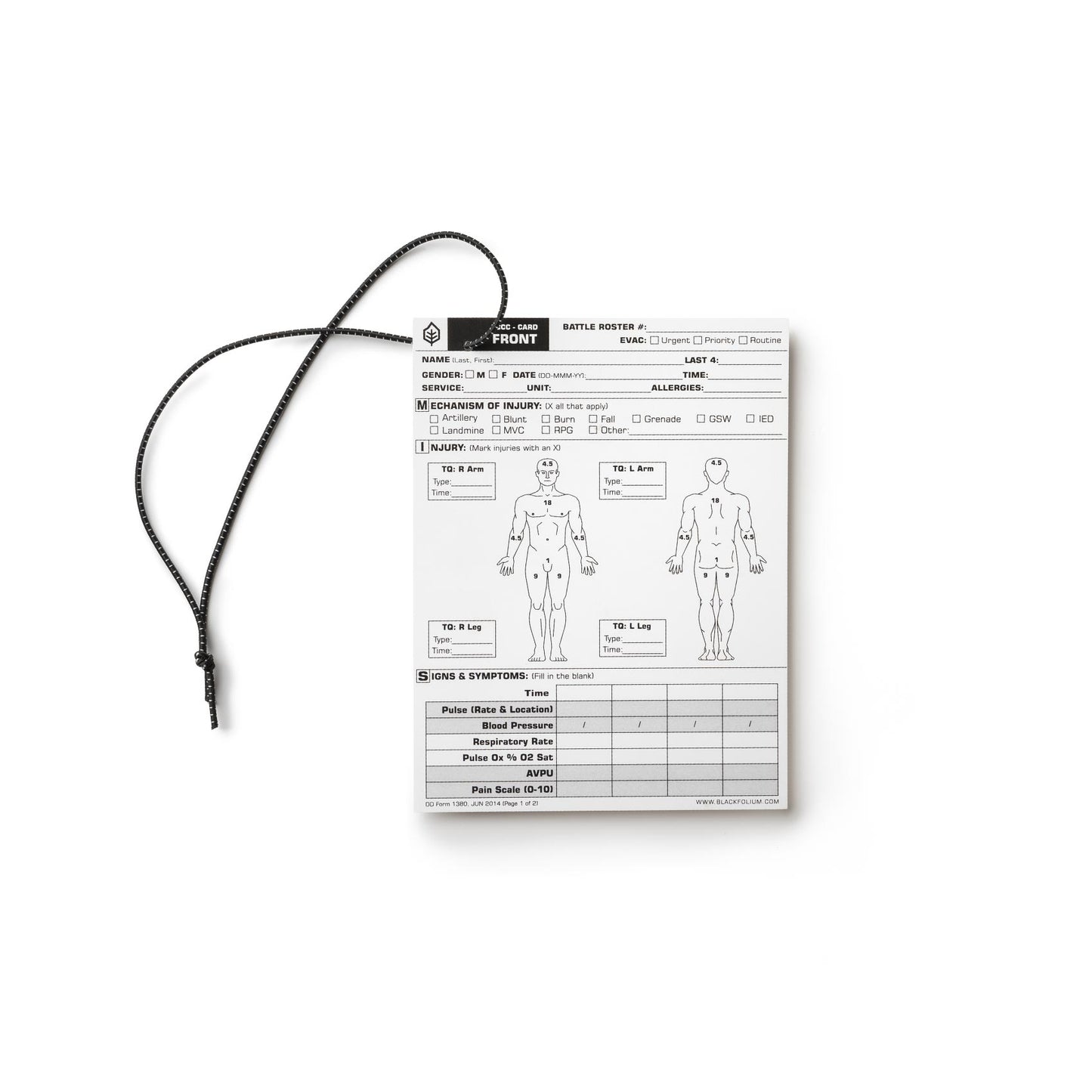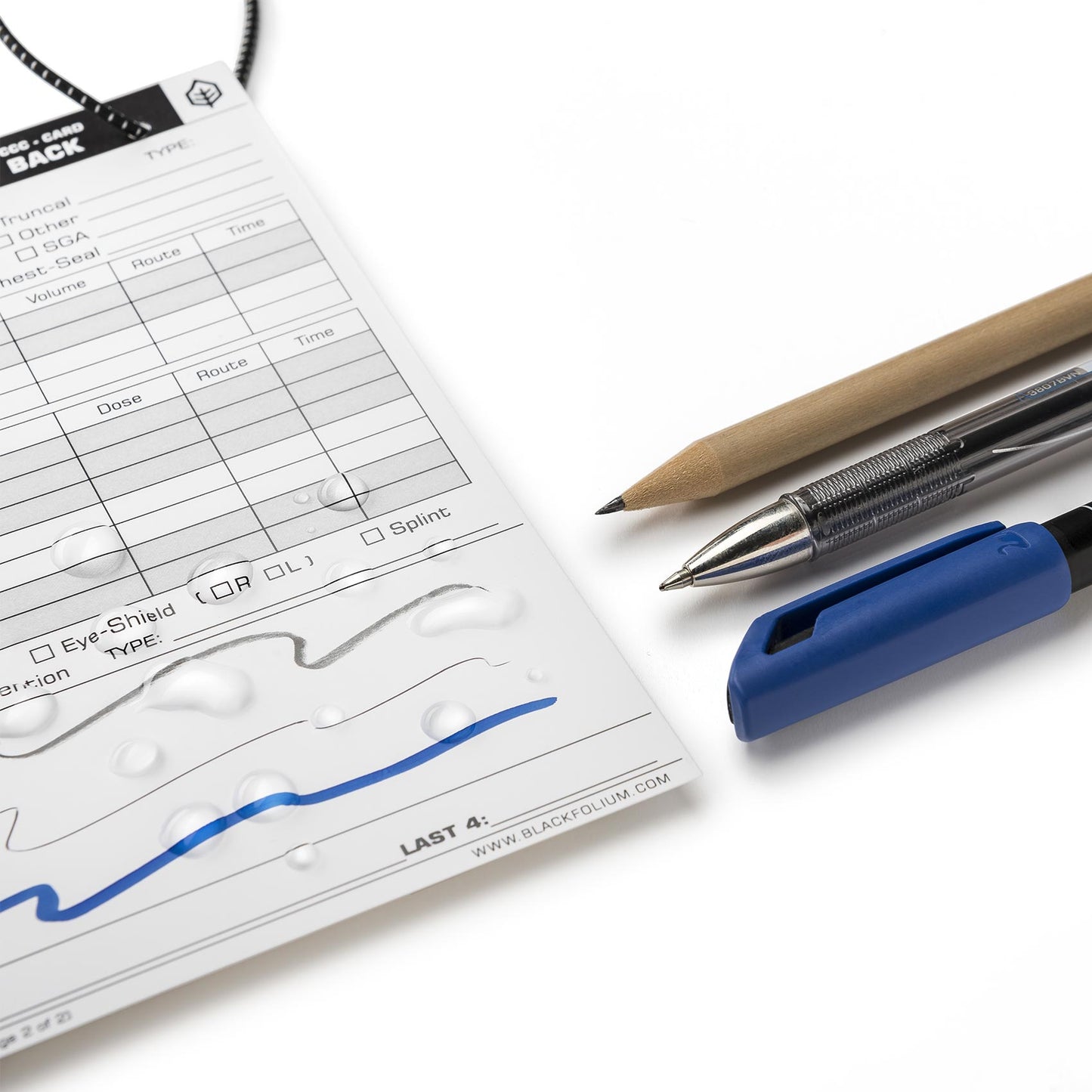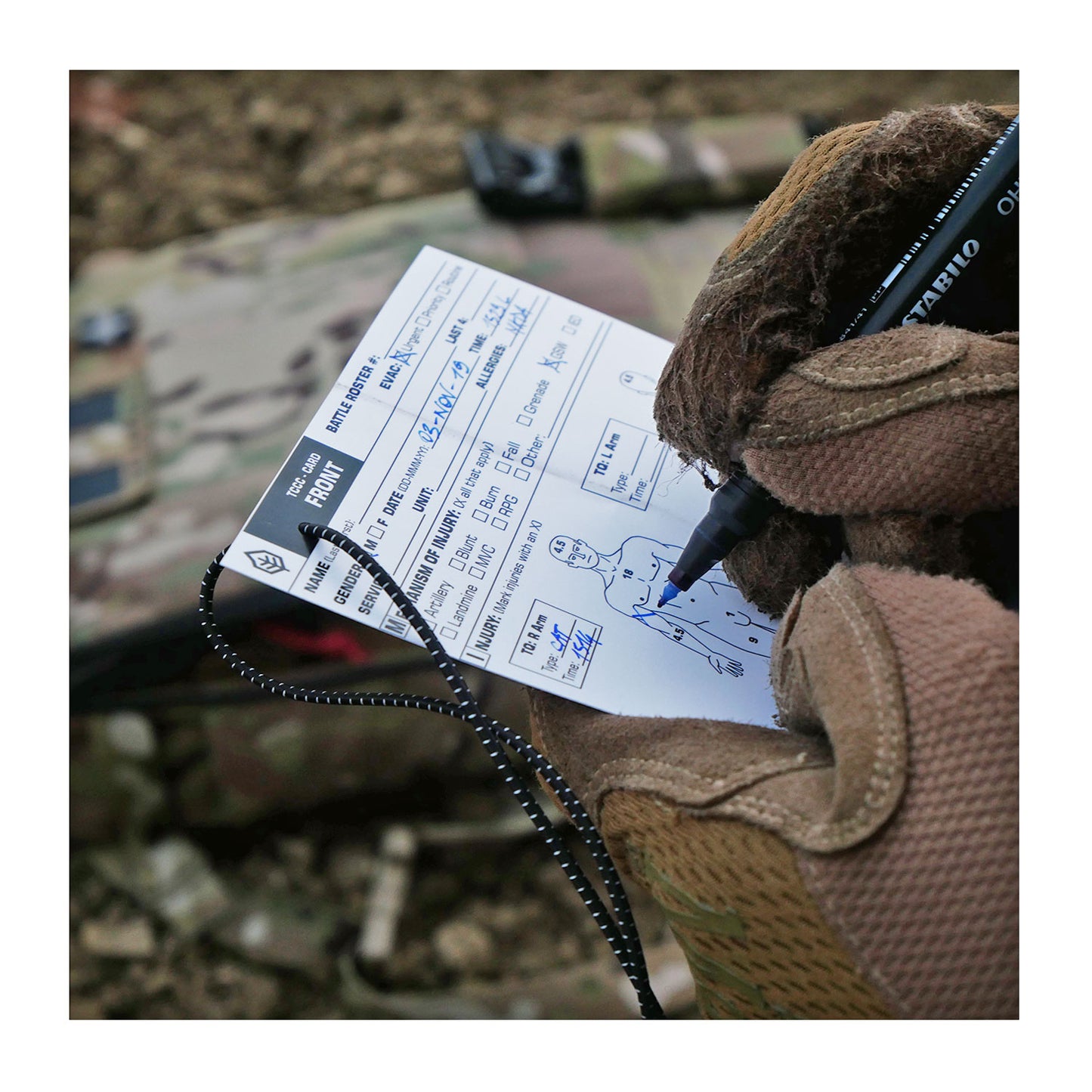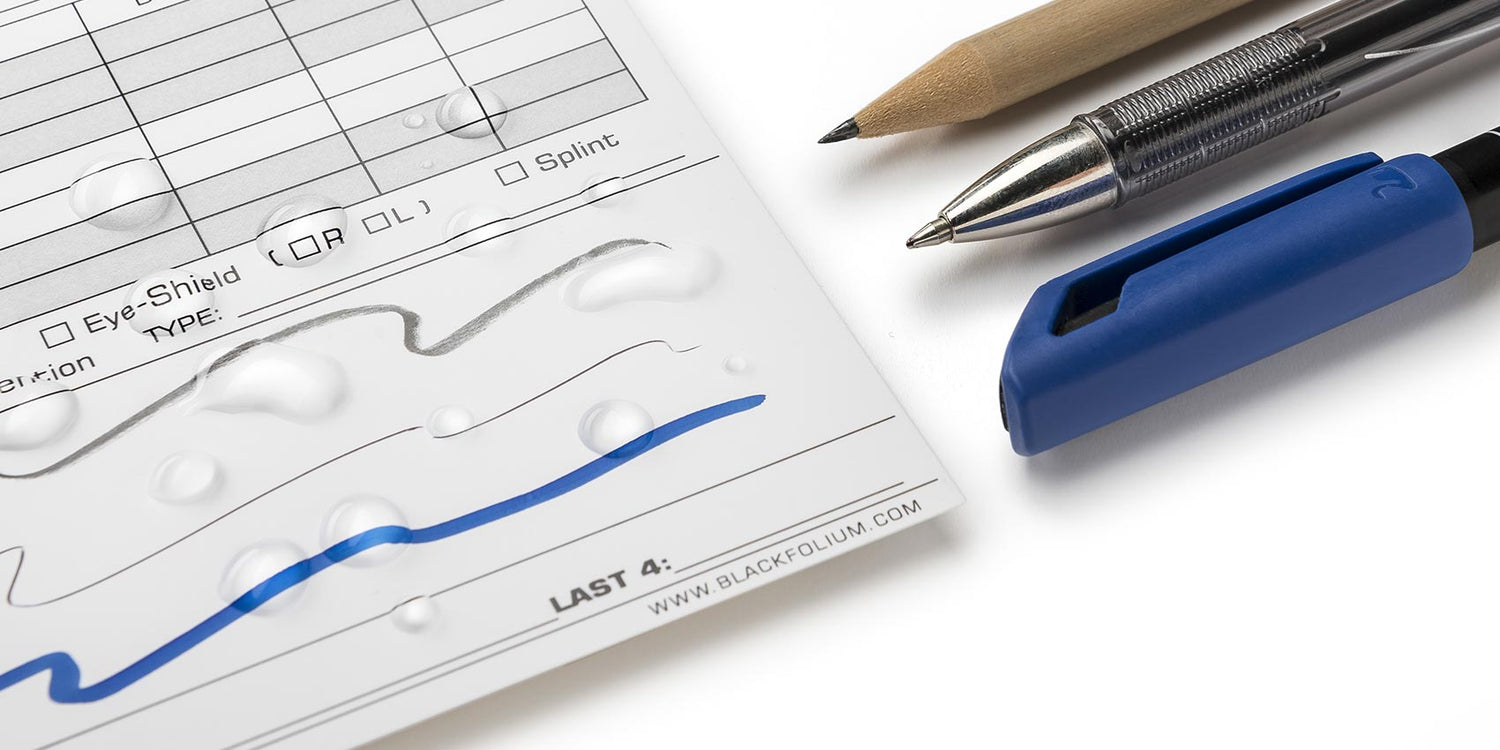 RELIABLE
Writable with pencils, pens and markers, It is also 100% waterproof.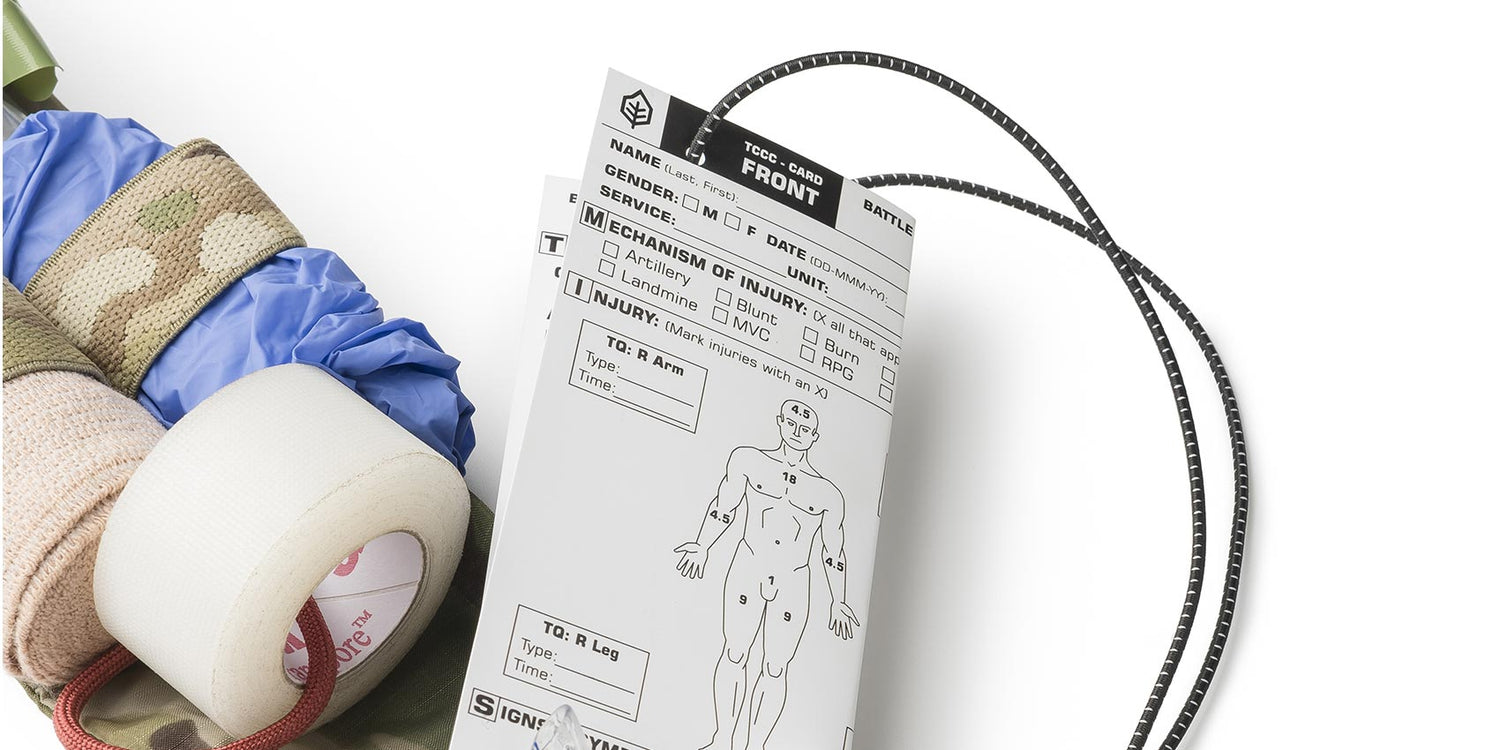 BOMBPROOF
Our TCCC-CARD is tear-Resistant, it doesn't wear out over time, and it is also foldable without risk of cracks.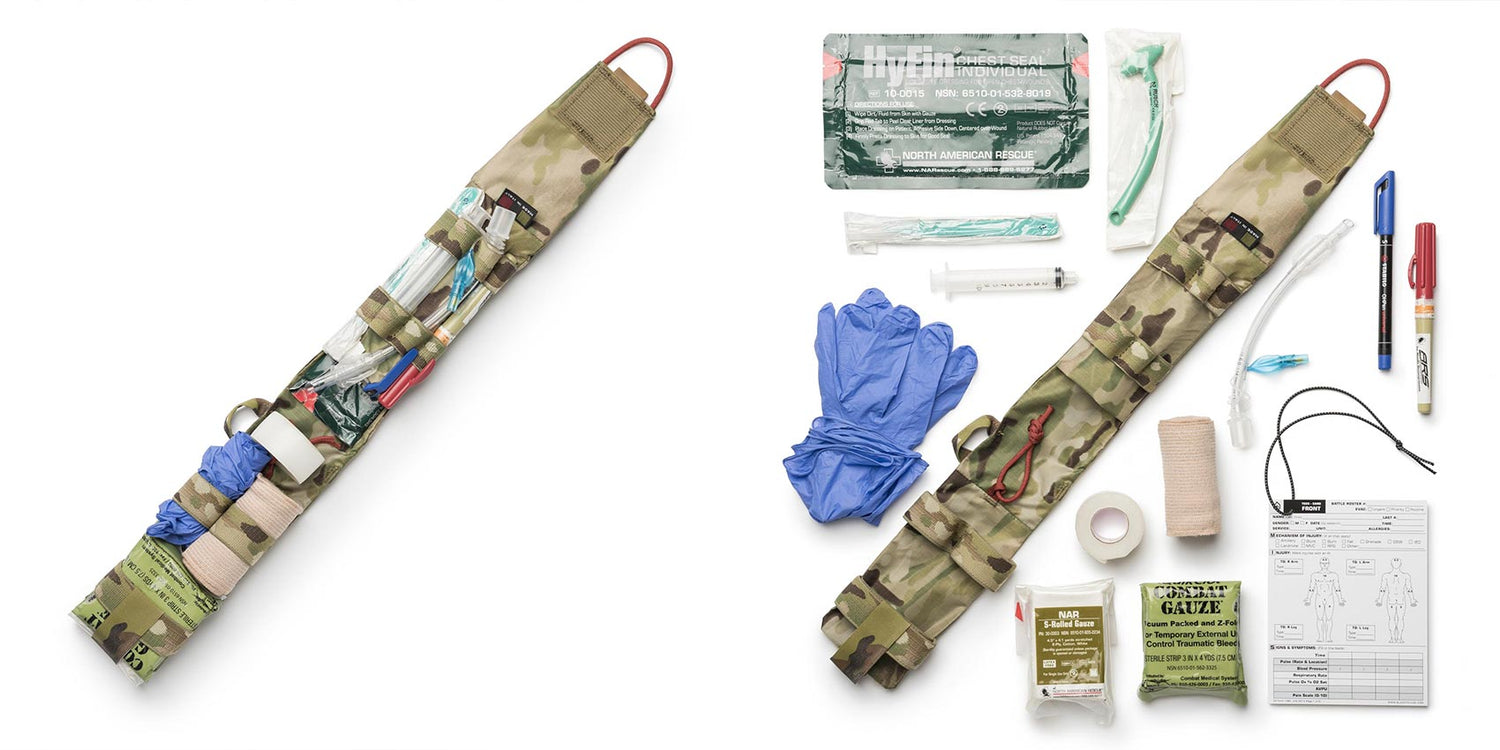 ADAPTABLE
Based on standard form "DD FORM 1380, JUN 2014" it is designed to fit into all IFAKs on the market.