RIFAK - Horizontal
Regular price
Sale price
€63,93 EUR
Unit price
per
RIFAK (Rip-Away IFAK) is the first aid kit we designed to carry all the lifesaving medical items that are needed to perform MARCH protocol. RIFAK is composed by an external pouch featuring a quick-release system developed to be extremely intuitive but also safe to be operated, and the removable internal insert, where the medical items are stored. The kit is available in both Horizontal and Vertical configurations.
DETAILS

Package includes:
- 1 x External Pouch (Horizontal)
- 1 x Internal INSERT
- 2 x MALICE Clip Short
Medical items are NOT INCLUDED.

FEATURES:
- Thanks to its innovative design, operators will be able to reach medical items in less than 6 seconds.
- There is no risk for the content to accidentally spill, even extracting the insert roughly, because the insert itself is closed on all sides.
- No "embellishments" (e.g. Medical crosses, Velcro®, embroideries...) to distract or confuse the operator. The only highlighted object is the red extraction handle, making the RIFAK appreciated also for covert/low-profile operations.
- The shock cord on the front has been added to compress the pocket and decrease its size. It can be removed if you need a cleaner profile, or used to add a tourniquet.
- The side PALS/MOLLE can be used to install additional pouches or to bind various tools such as Scears, Strap-Cutters and tourniquets.
- The insert is also separately purchasable to be used as a stand alone IFAK.
TECH SPECS

- Width: 21 cm / 3,5"
- Height: 9 cm / 8,2"
- Depth: 7 cm / 2,75"
- Weight: 100 gr / 3,5 oz.
- NSN: 8465-15-029-9533 (MultiCam®)
- NSN: 8465-15-022-1982 (Coyote)
- NSN: 8465-15-026-8541 (Black)
MATERIALS

- External Fabric: Mil-Spec Cordura® 500D DWR/nIR
- Insert Fabric: Rip-Stop Nylon - 70D DWR/PU
- Webbing: Mil-Spec PA Nylon 6.6
- Sewing Thread: Mil-Spec Bonded PA Nylon 6.6
- Paracord: Mil-Spec Paracord Type III
- Hardware: ITW® Nexus
- Hook & Loop: Mil-Spec Velcro®
- Shock Cord: Mil-Spec Polyester
Share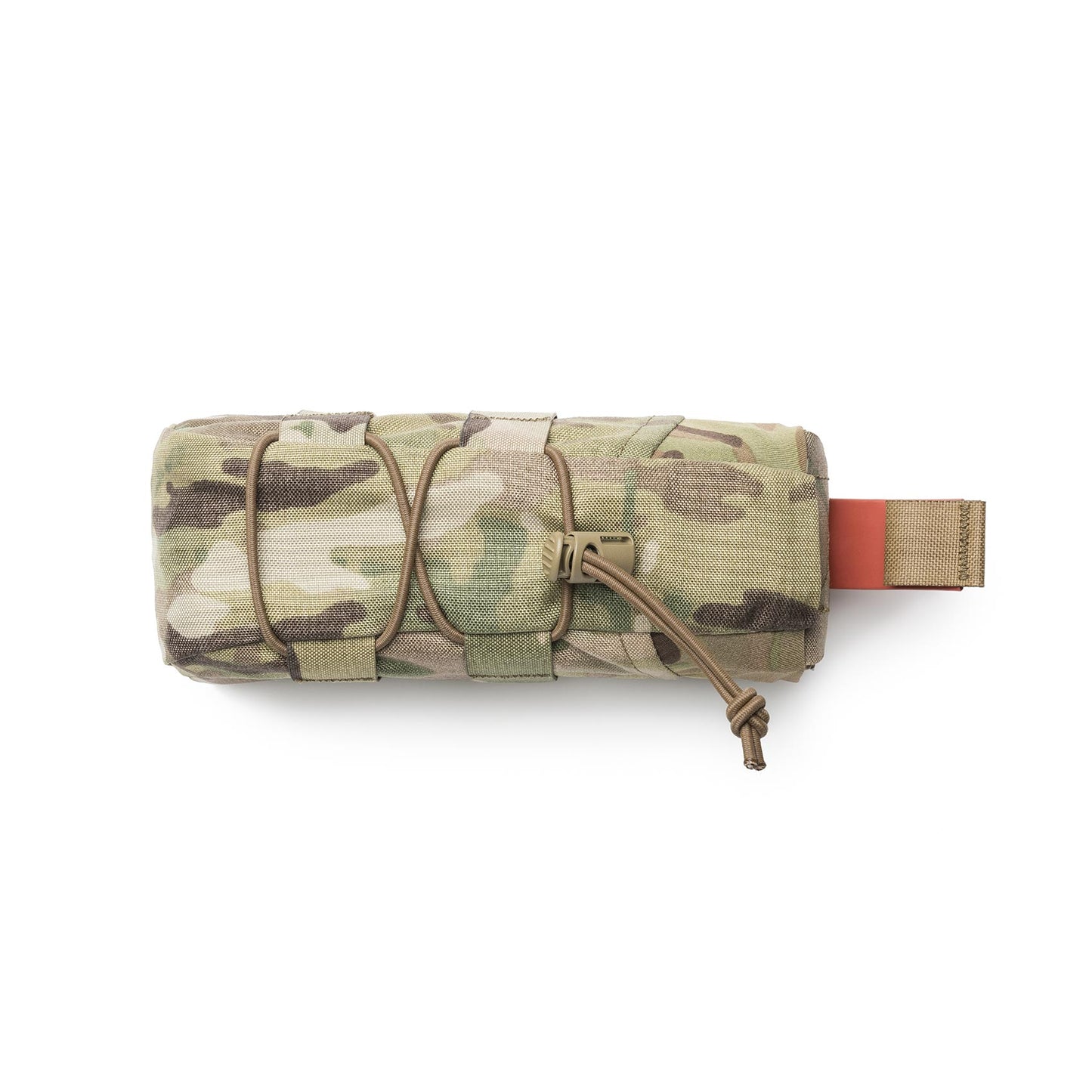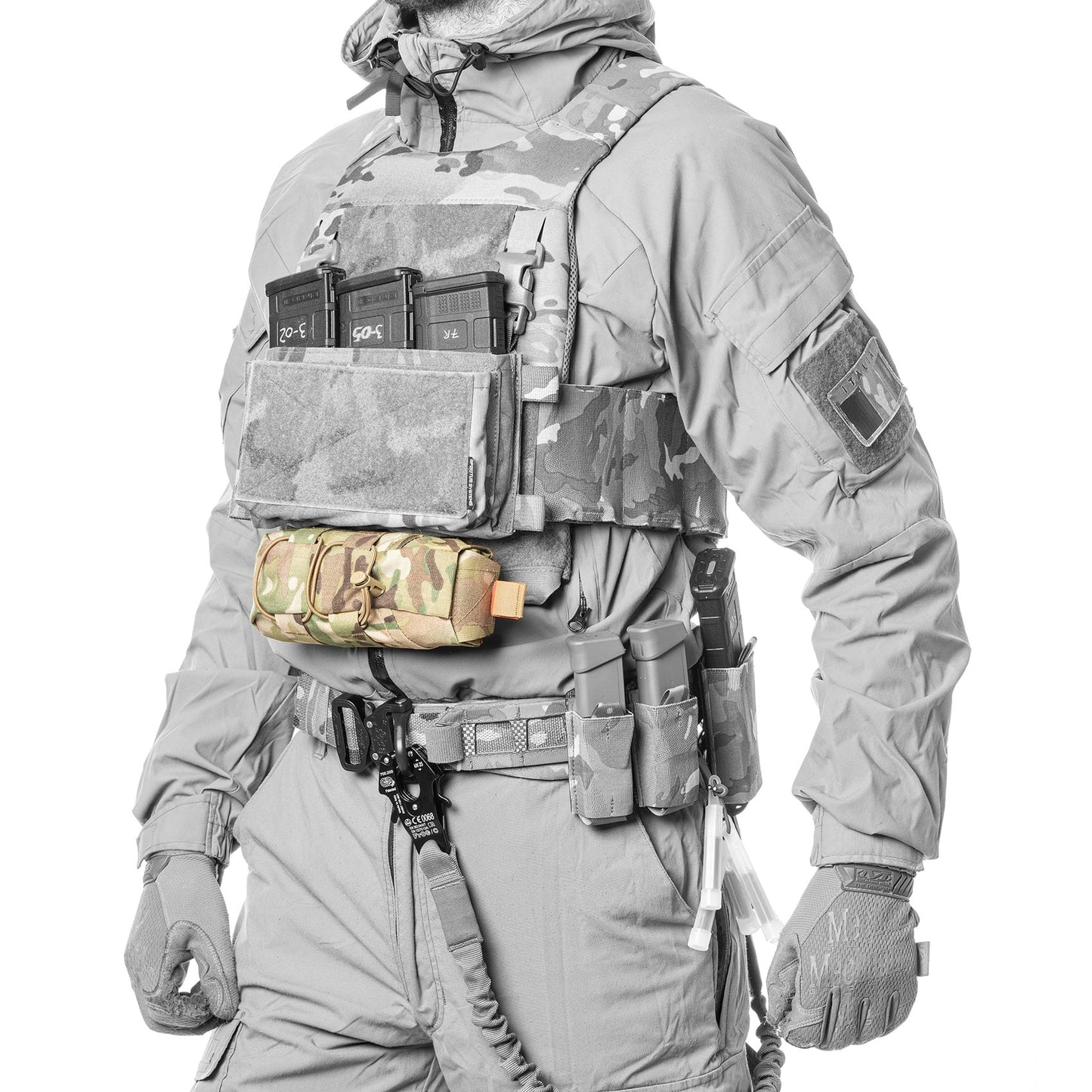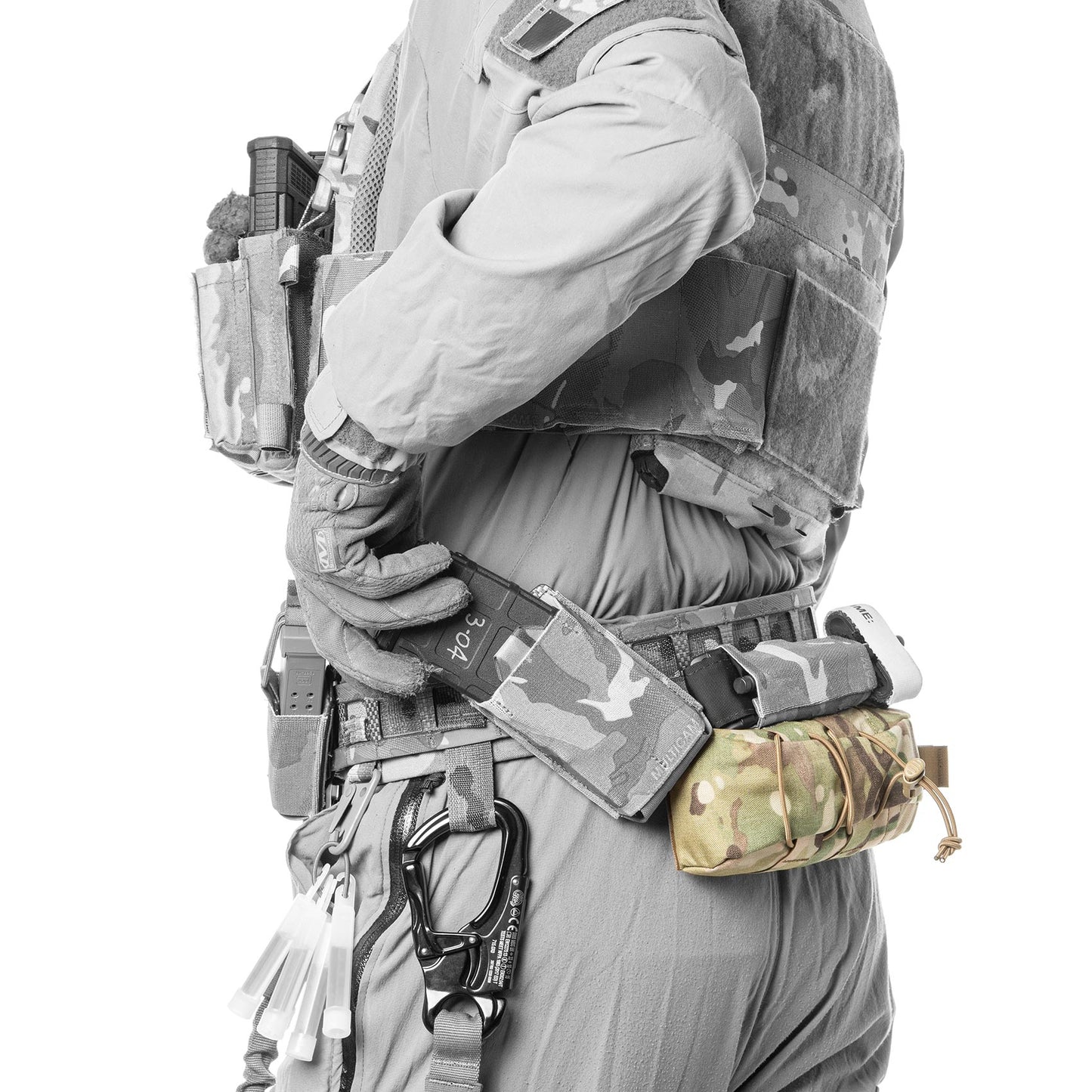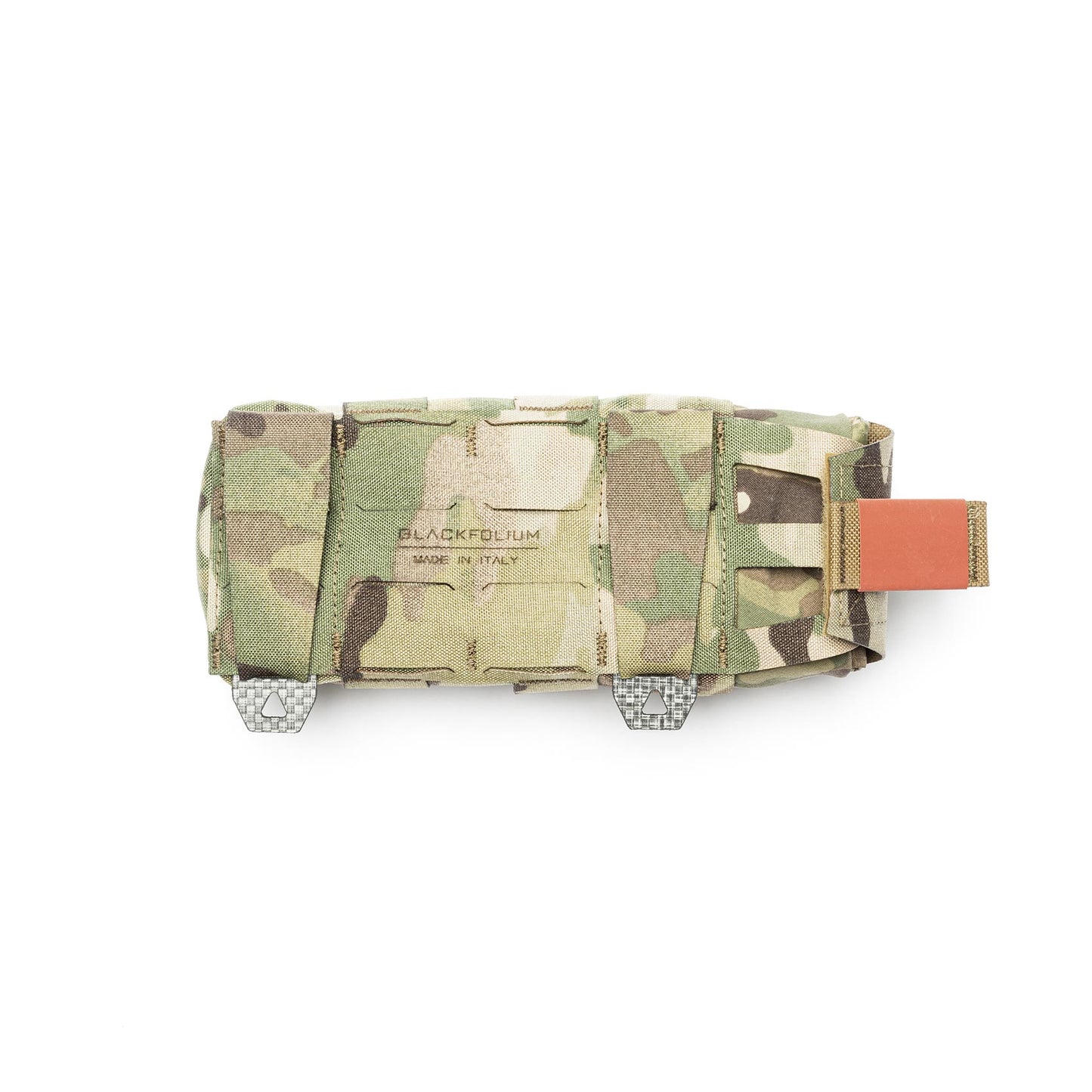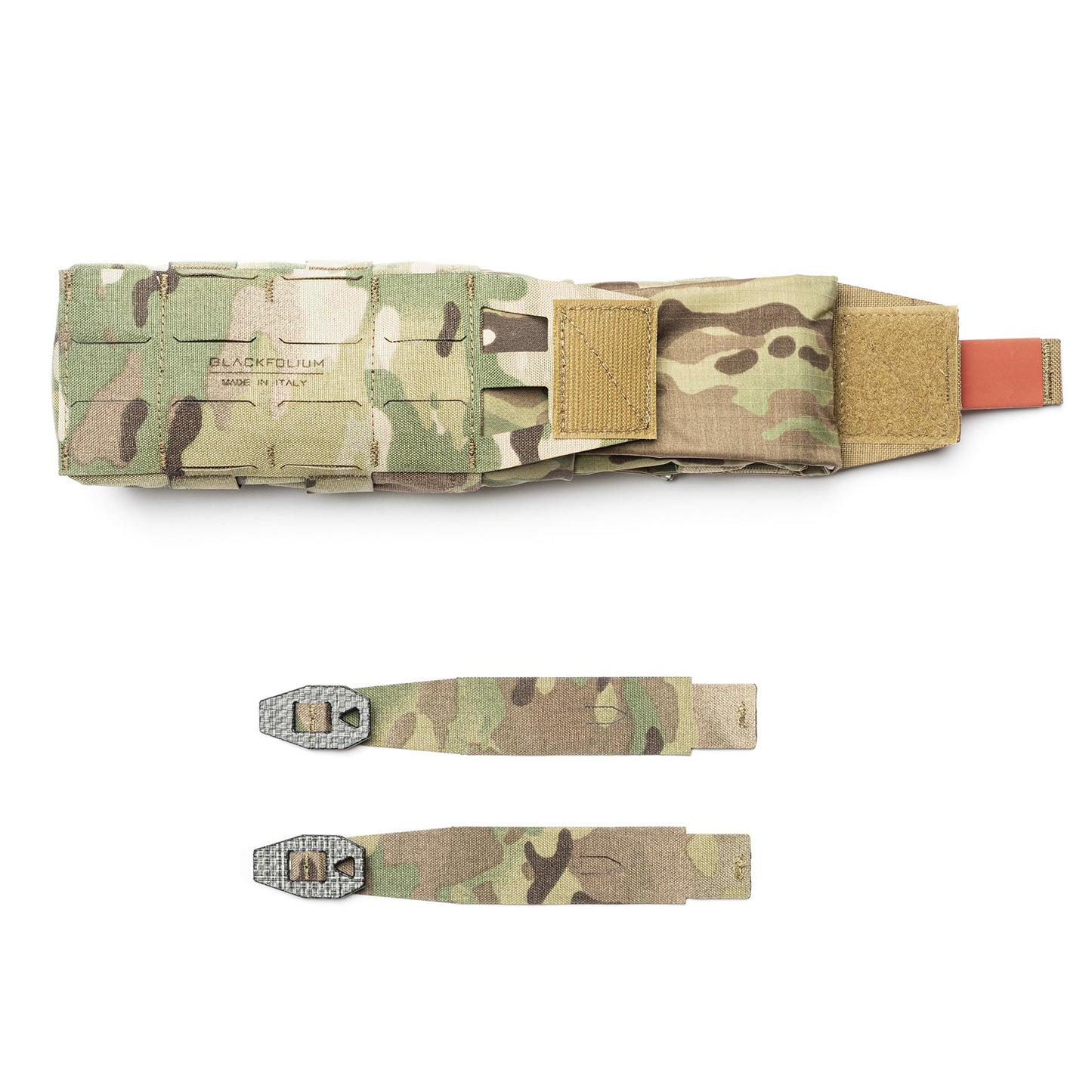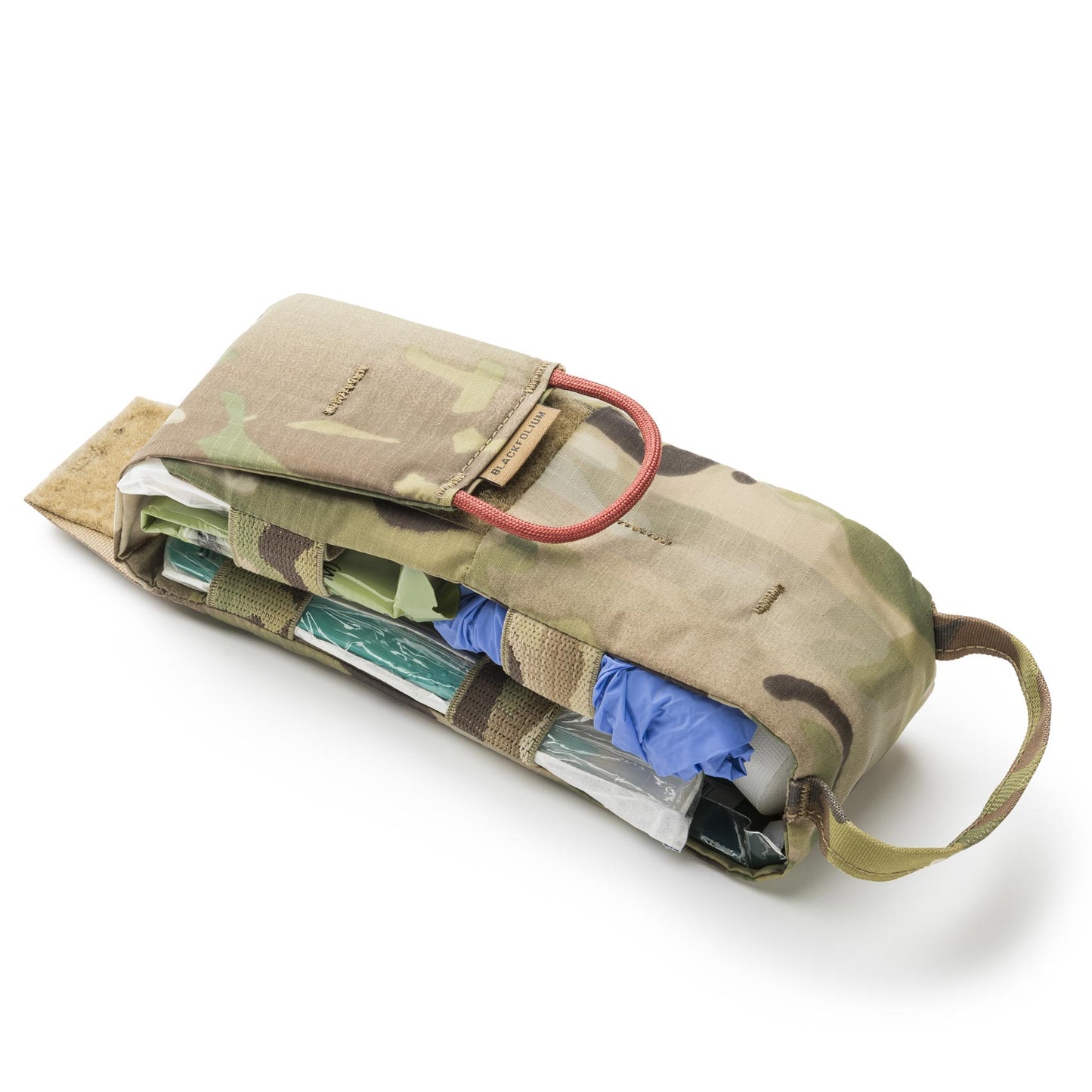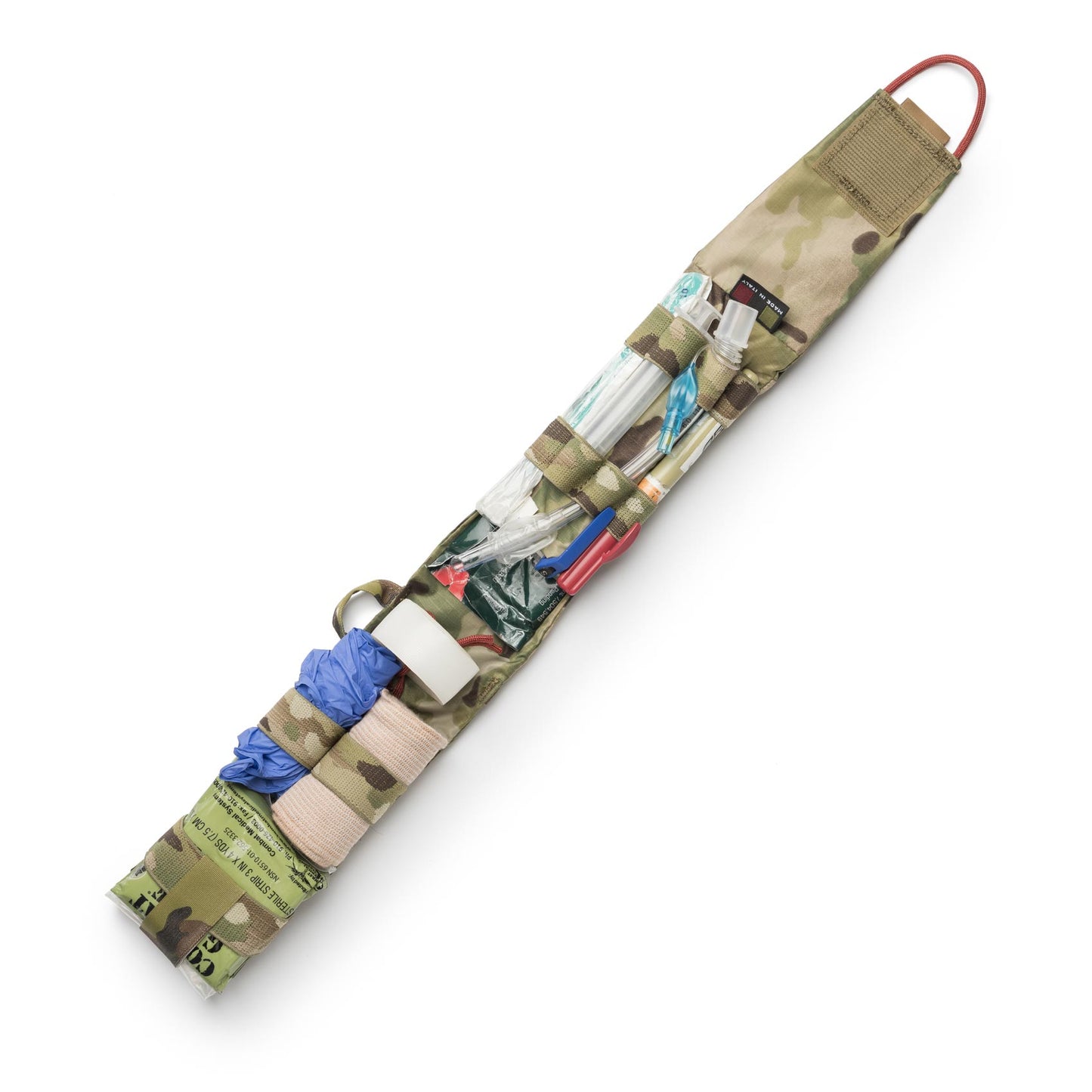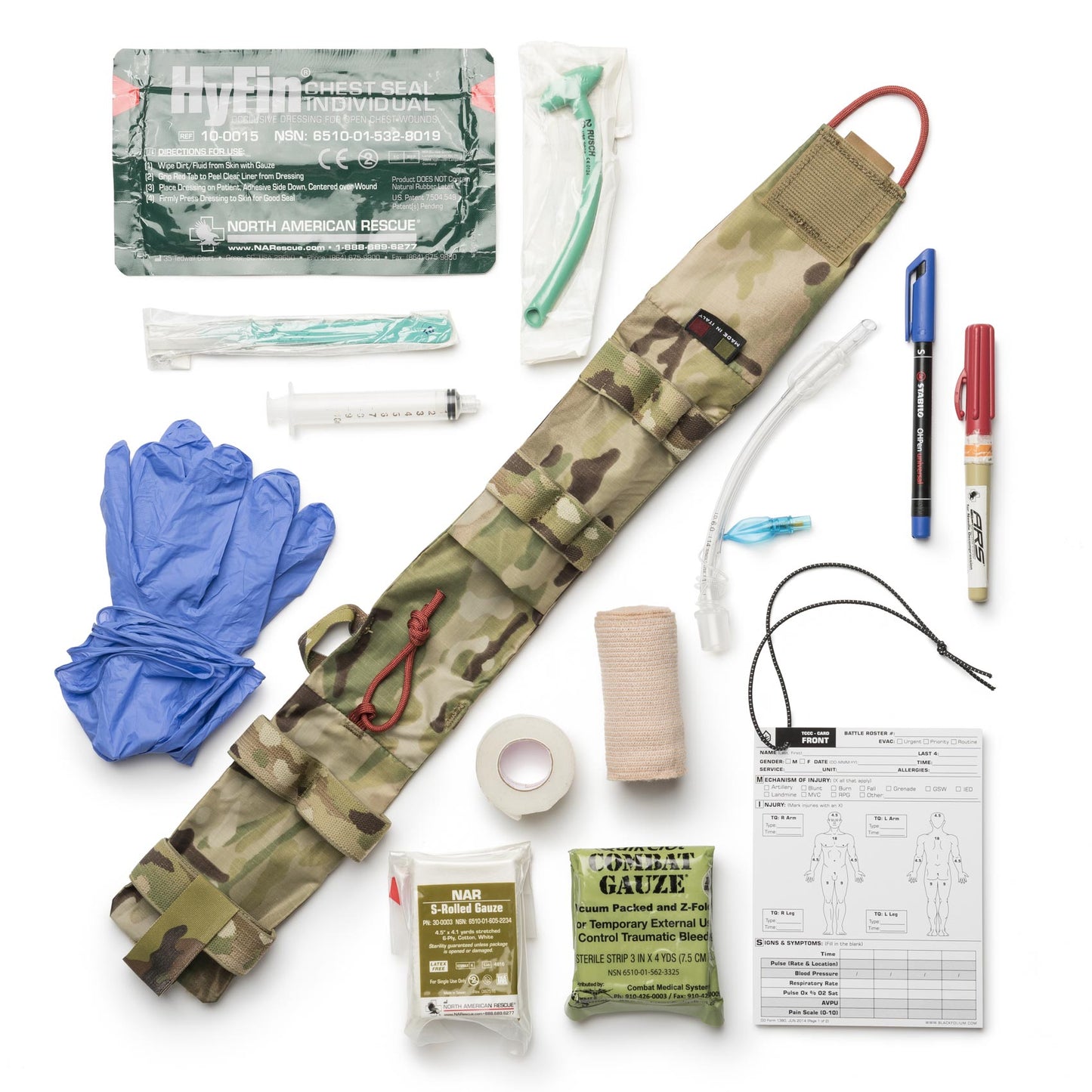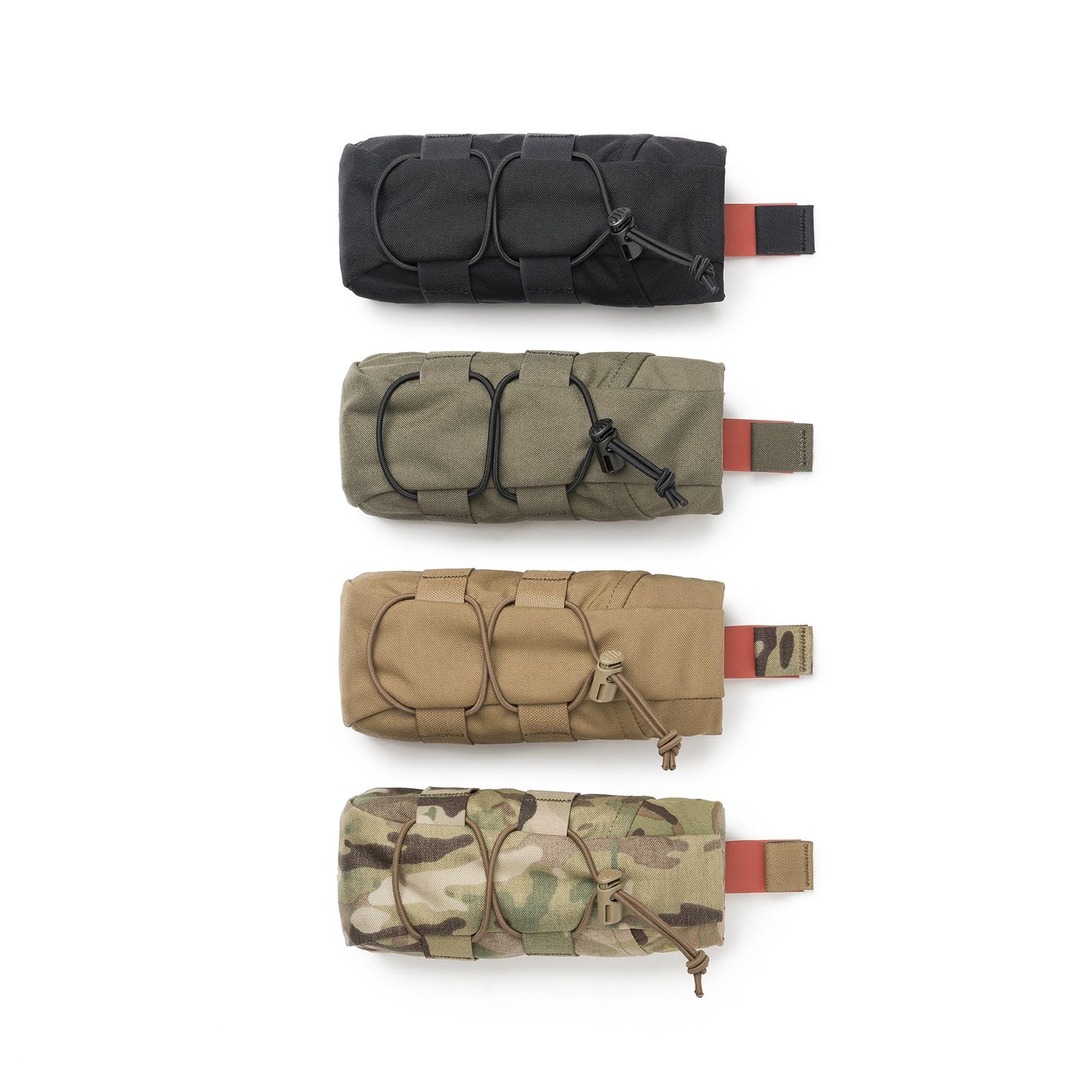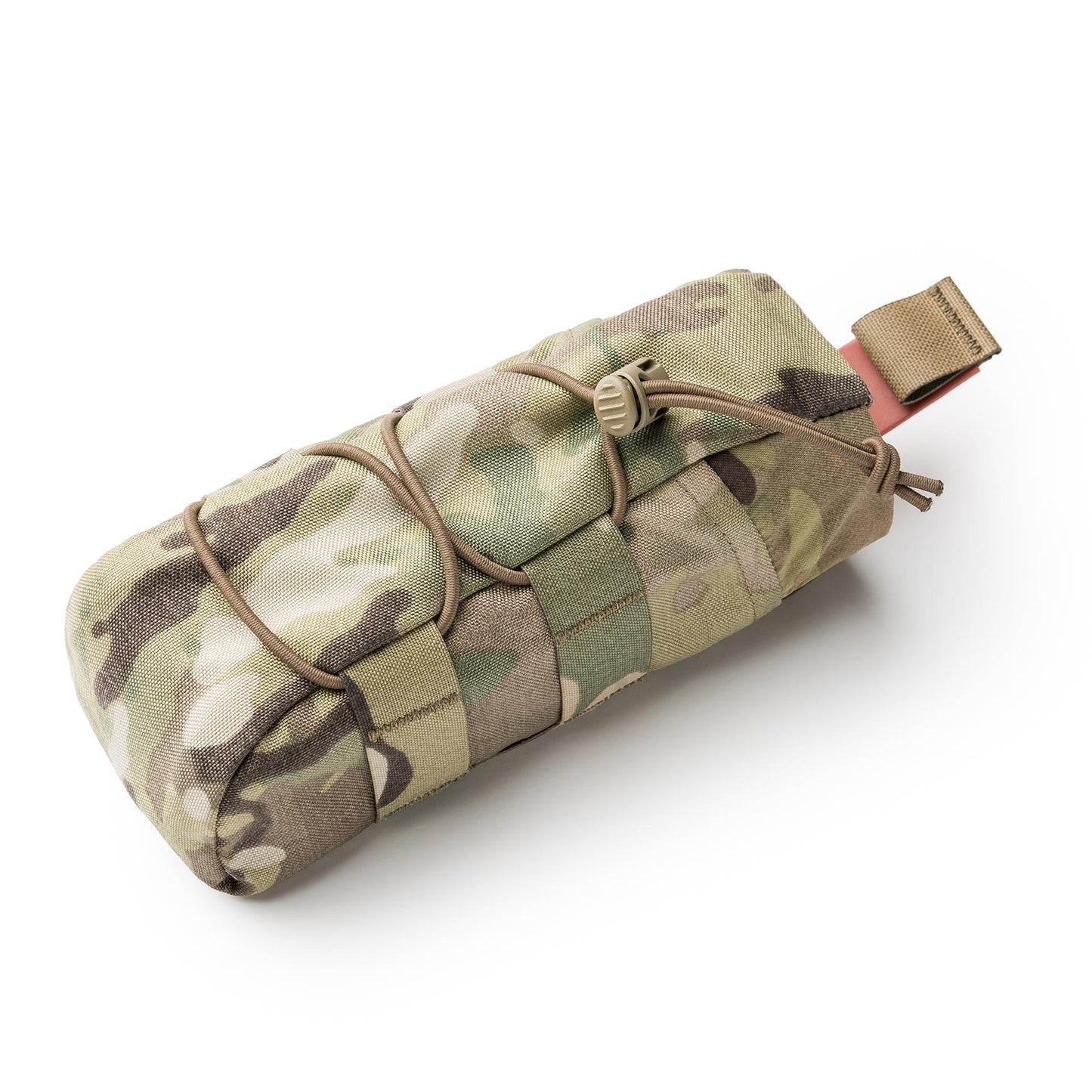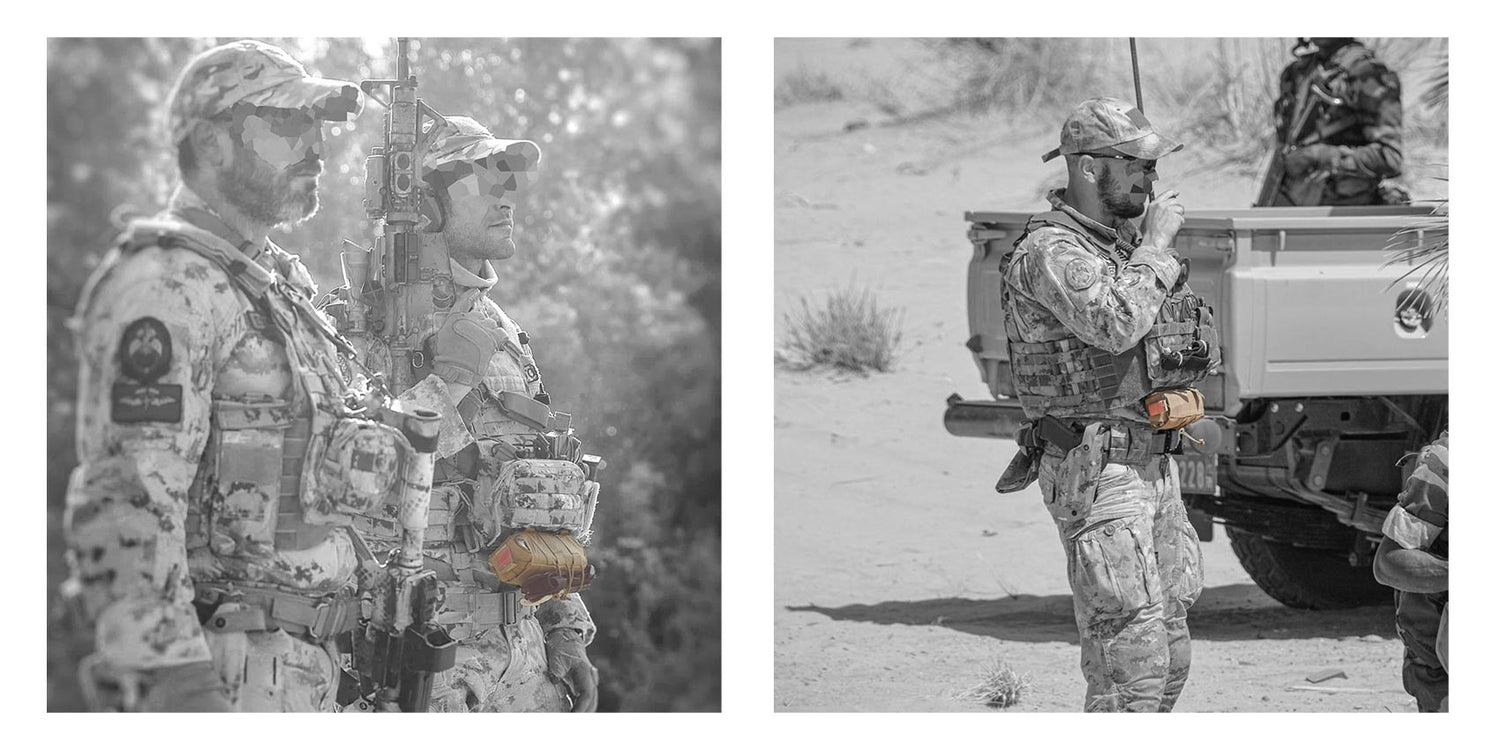 OPERATIONAL NEEDS
We developed this IFAK with the real operational needs in mind. The result is an extremely compact medic-kit, with an easy and intuitive rip-Away system. Used together with our FORK Panels (vertical or horizontal), it can be mounted under plate carrier as a kangaaroo pouch.
In photo: Operators of 185° RRAO carrying RIFAK.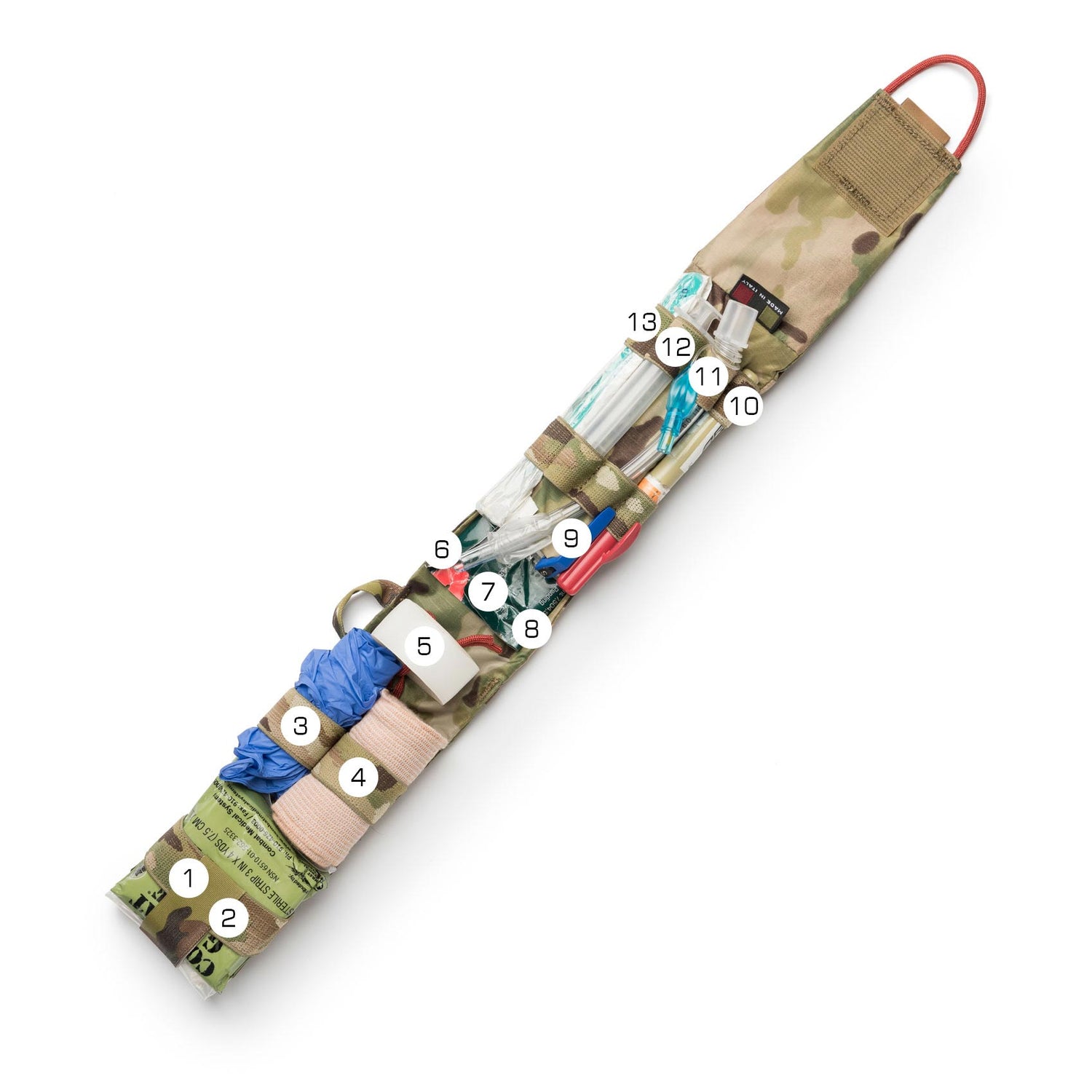 SET-UP
1) S-Rolled Gauze (NAR)
2) Combat Gauze (QuikClot)
3) 4 x Nitrile Gloves / Thermal Blanket
4) 3" Elastic Bandage
5) 1" Adhesive Tape (3M)
6) TCCC Card
7) Chest Seal (HyFin or HALO)
8) Nasopharyngeal Airway (Robertazzi)
9) Permanent Marker / Pencil
10) 14ga. Decompression Needle (NAR)
11) 6.0 Endotracheal Tube
12) 10 ml Syringe
13) #10 Disposable Scalpel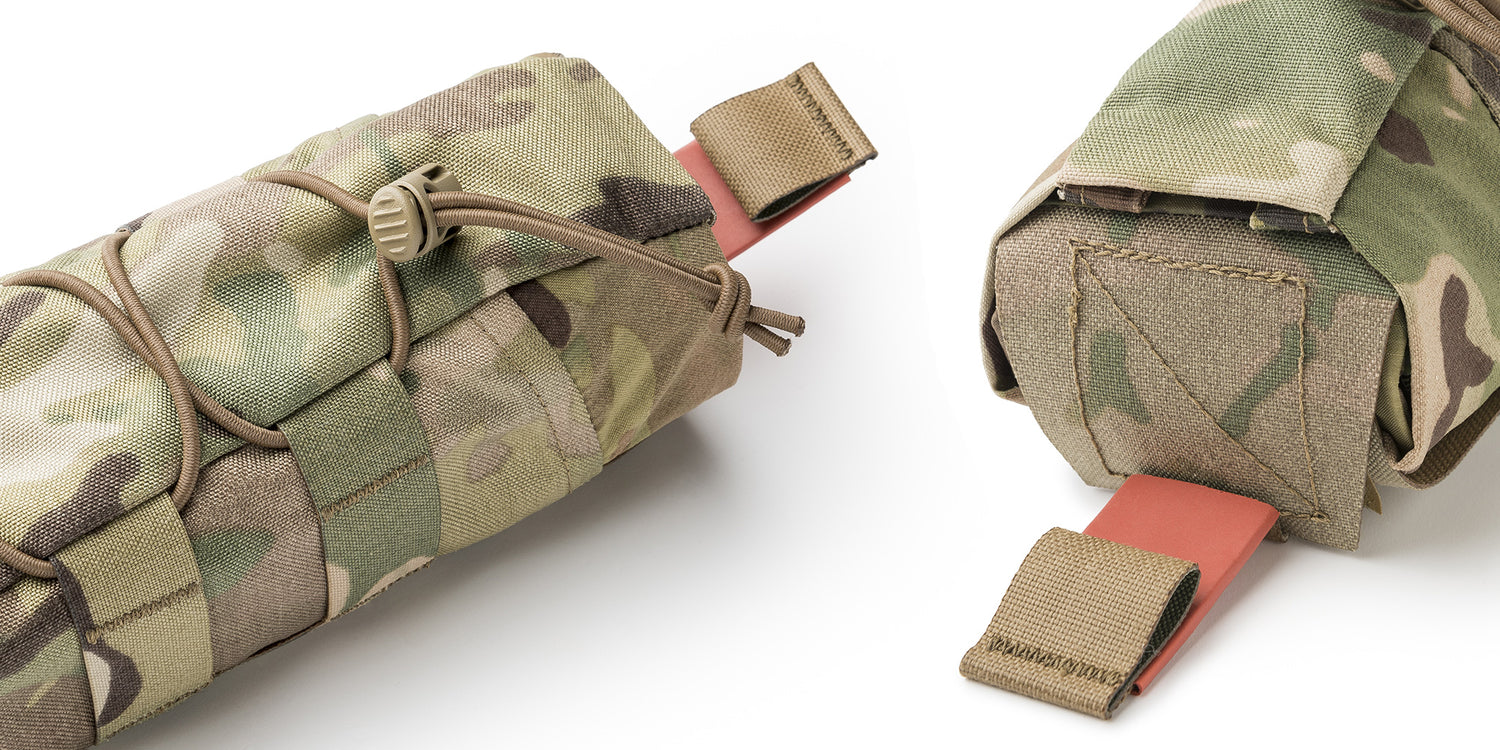 RELIABILITY
Made out of the best materials according to strict manufacturing guidelines, we ensure the maximum reliability and safety for the operator.