AURA 13 QD Pouch
Regular price
Sale price
$58.00 USD
Unit price
per
An extremely versatile pouch intended to be installed on the bottom of our AURA 13 Backpack. Increase its volume while allowing the user to store in one place the goods that need to be quickly reach. Designed with an innovative rapid detachment system and a wide opening for easy access, the pouch can also be worn as a waist bag without removing the backpack. The rear MOLLE attachments also allow the user to attach the pouch on standard MOLLE systems.

DETAILS

Package includes:
- 1 x AURA 13 QD Pouch
- 1 x Shock Cord
- 2 x QASM Buckle
TECH SPECS

- Width: 28 cm / 11,0"
- Height: 9 cm / 3,5"
- Depth: 10 cm / 3,9"
- Weight: 155 gr / 5,5 oz.
- Capacity: 3 liters
MATERIALS

- Main Fabric: Mil-Spec Cordura® 500D DWR/nIR
- 8-LOCK® Panel: Tegris® Composite
- Sewing Thread: Mil-Spec PA Nylon 6.6
- Paracord: Mil-Spec Paracord Type III
- Hardware: ITW® Nexus
- Shock Cord: Mil-Spec Polyester
- Zippers & Buttons: YKK®
Share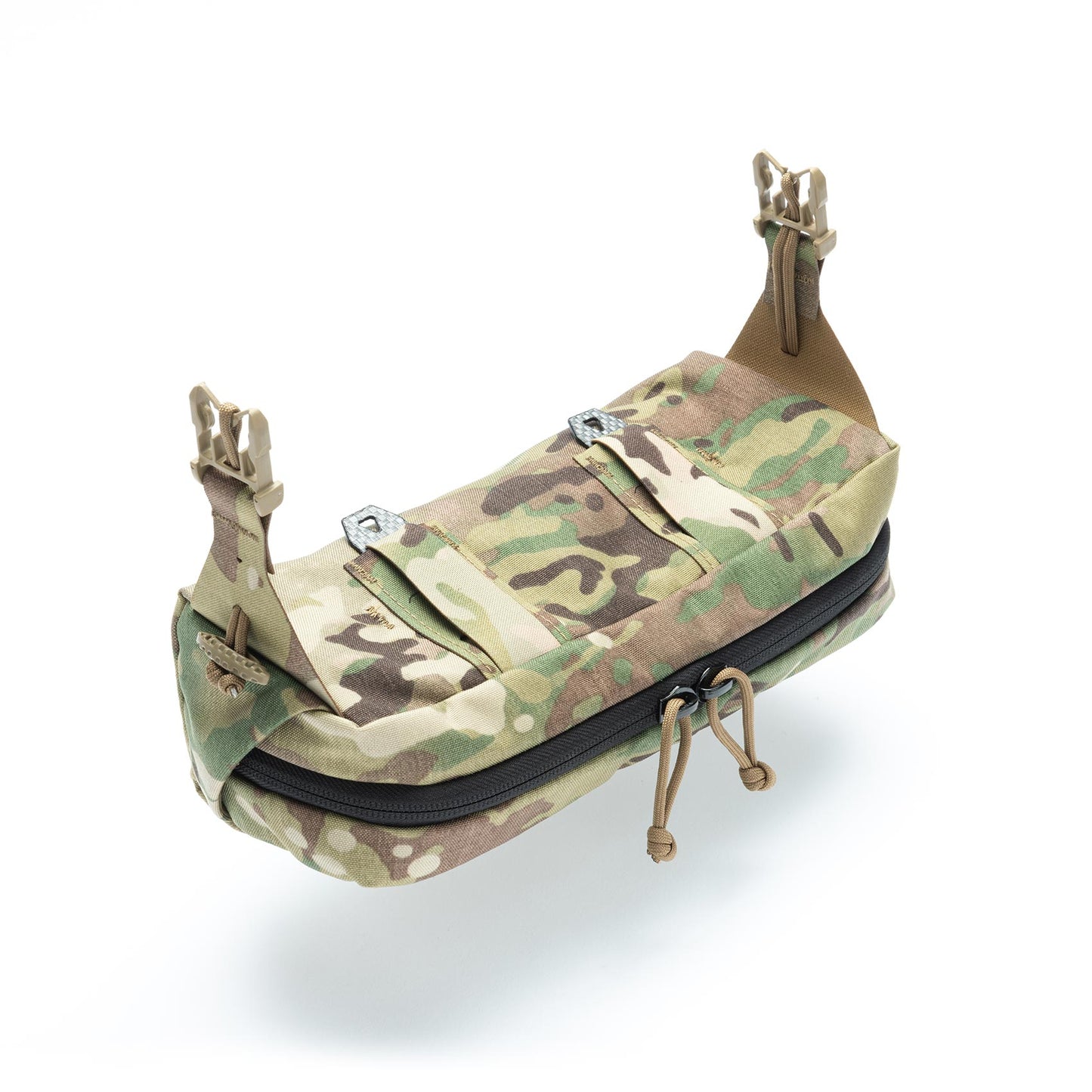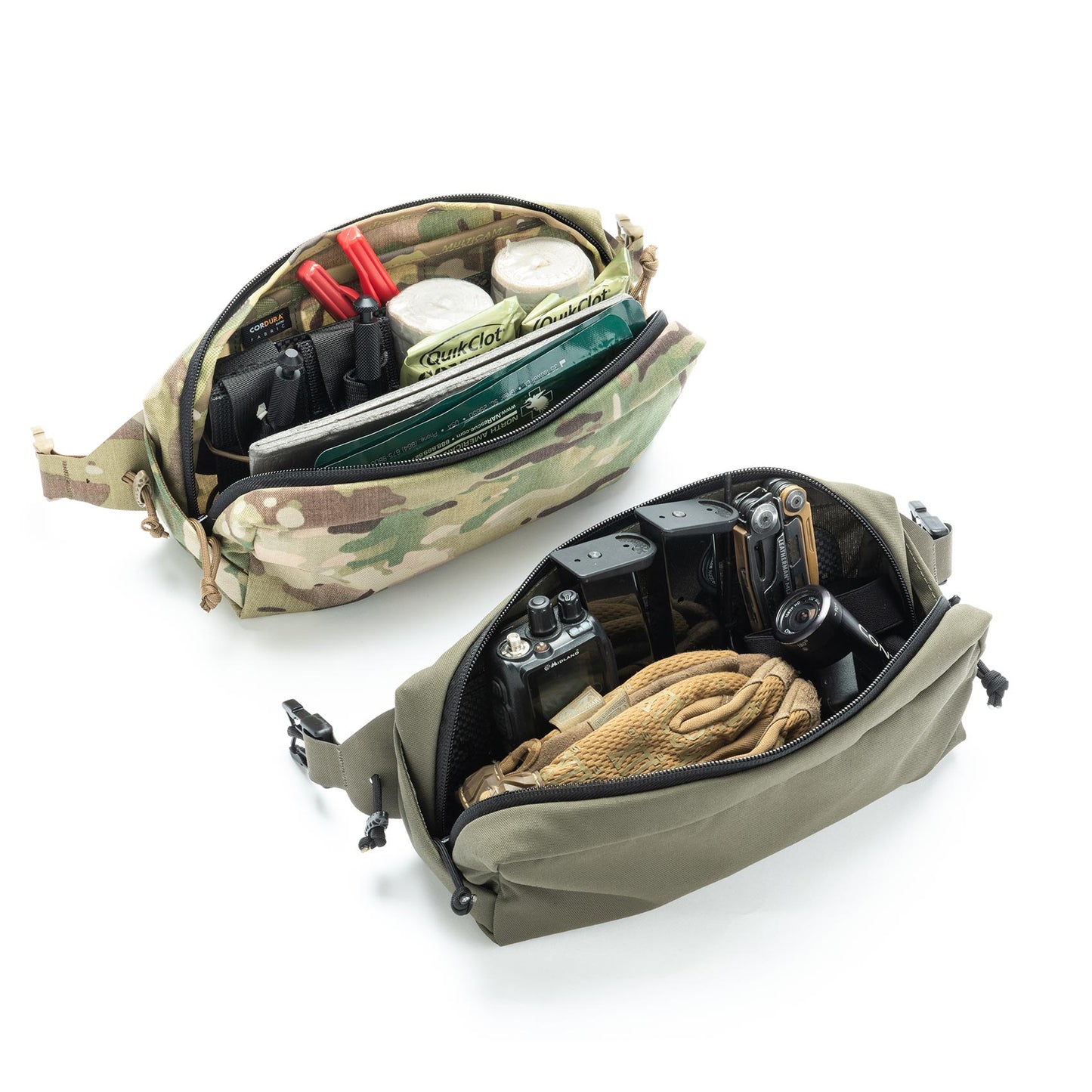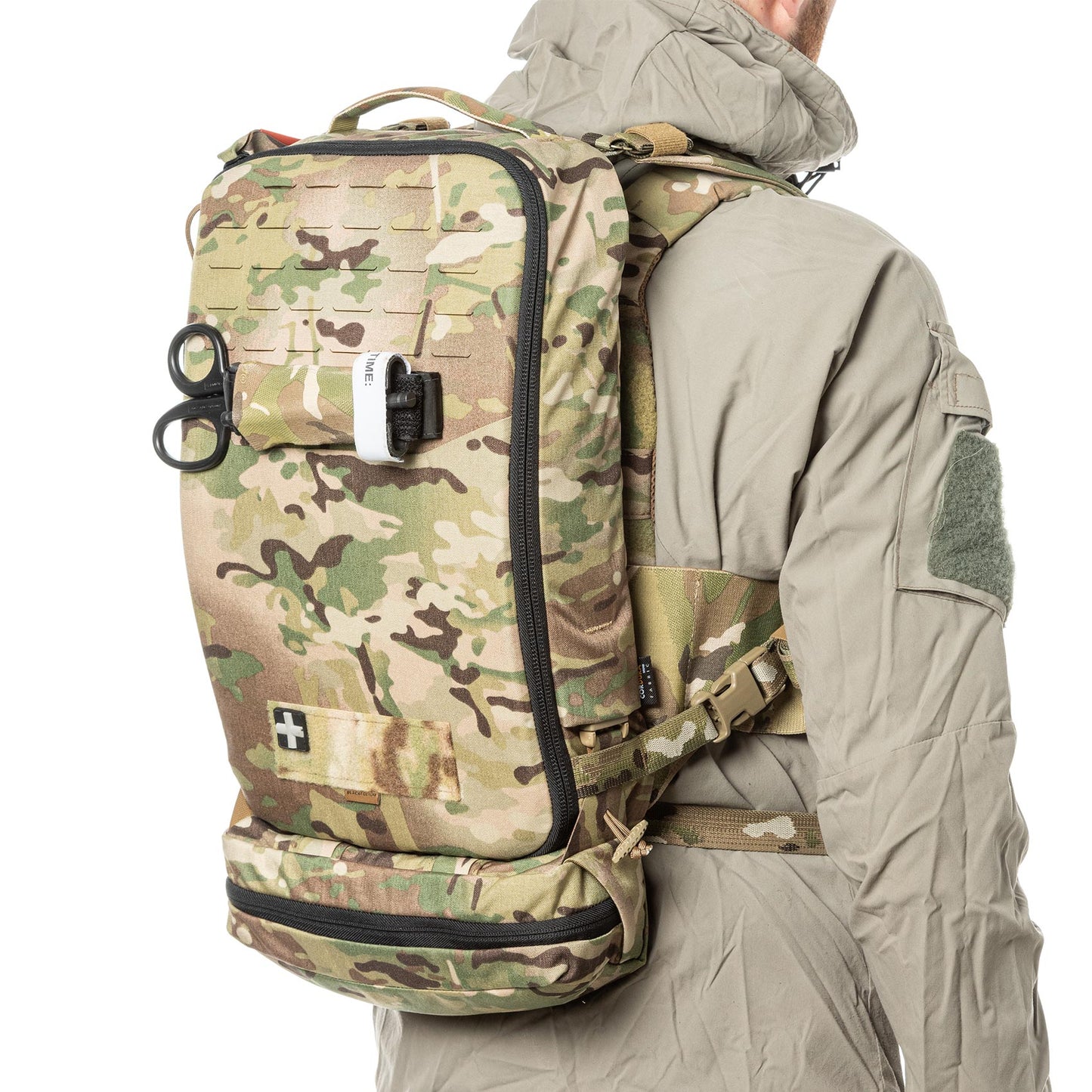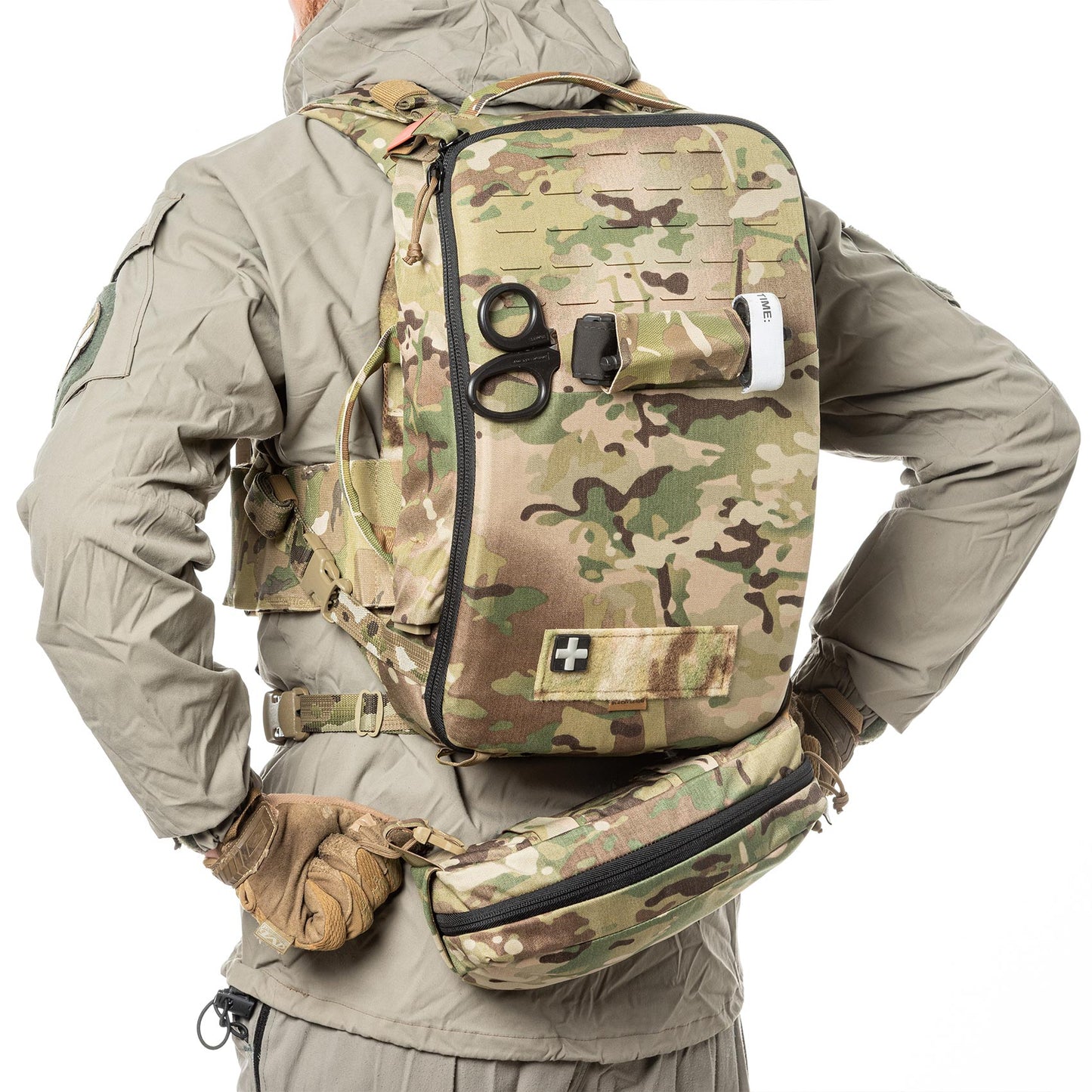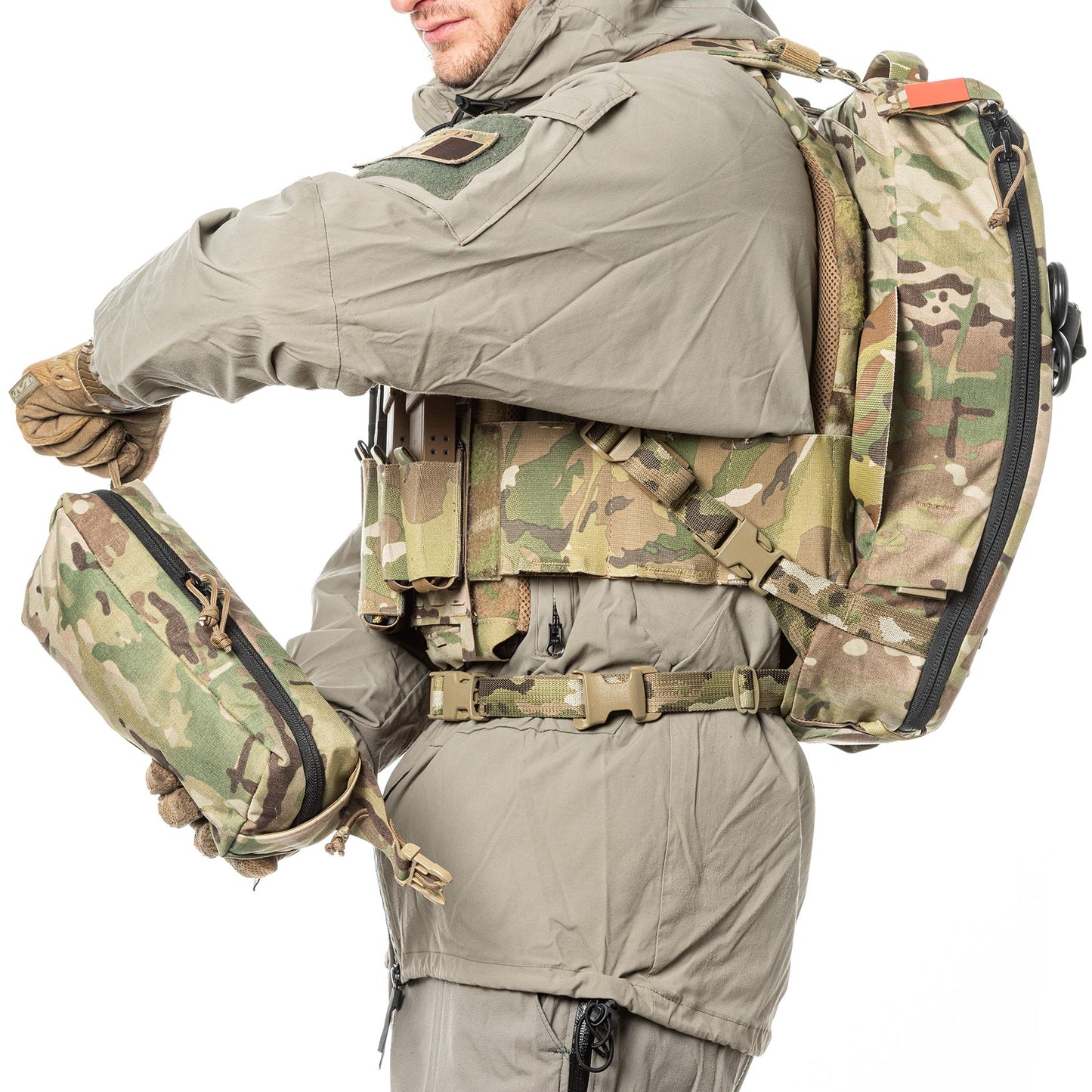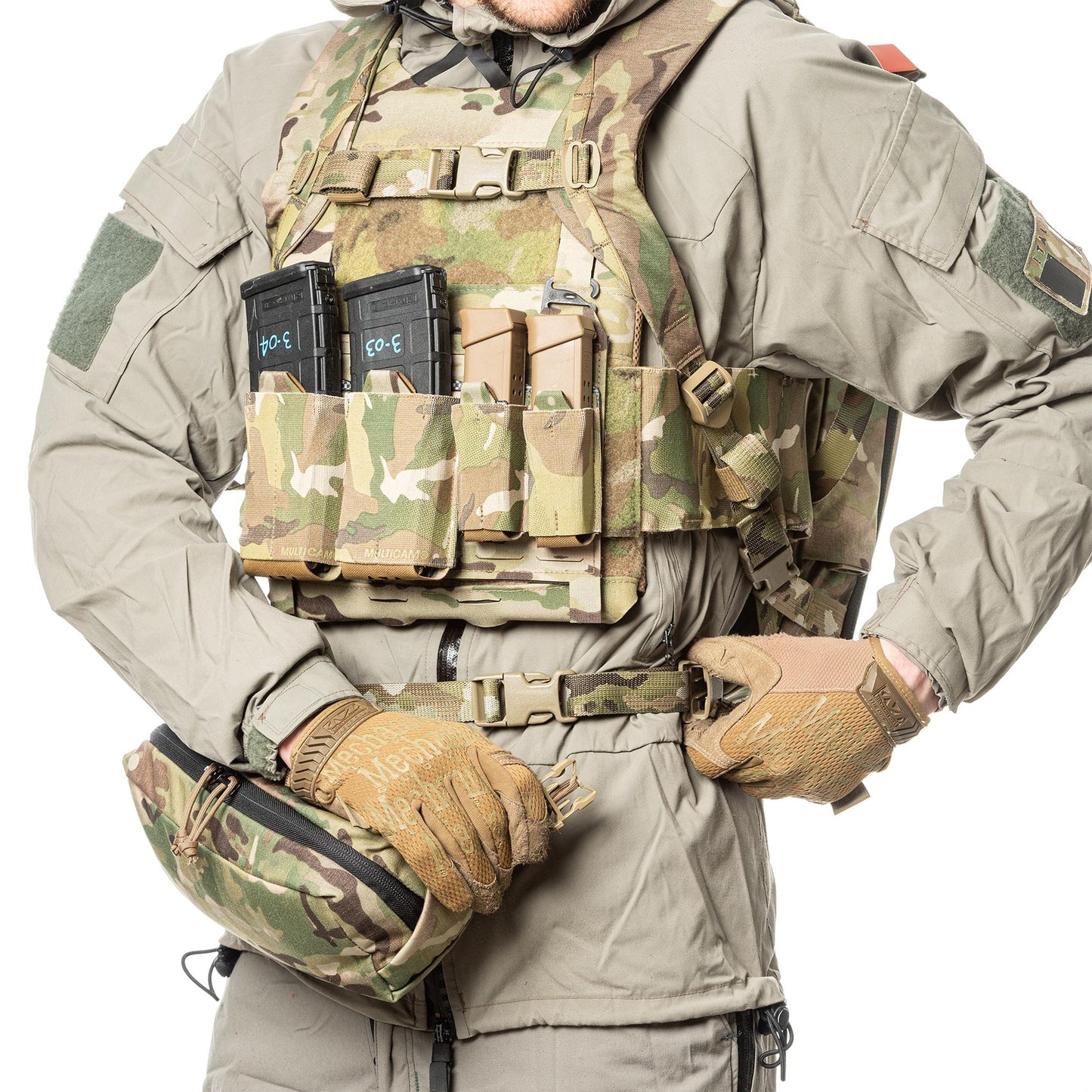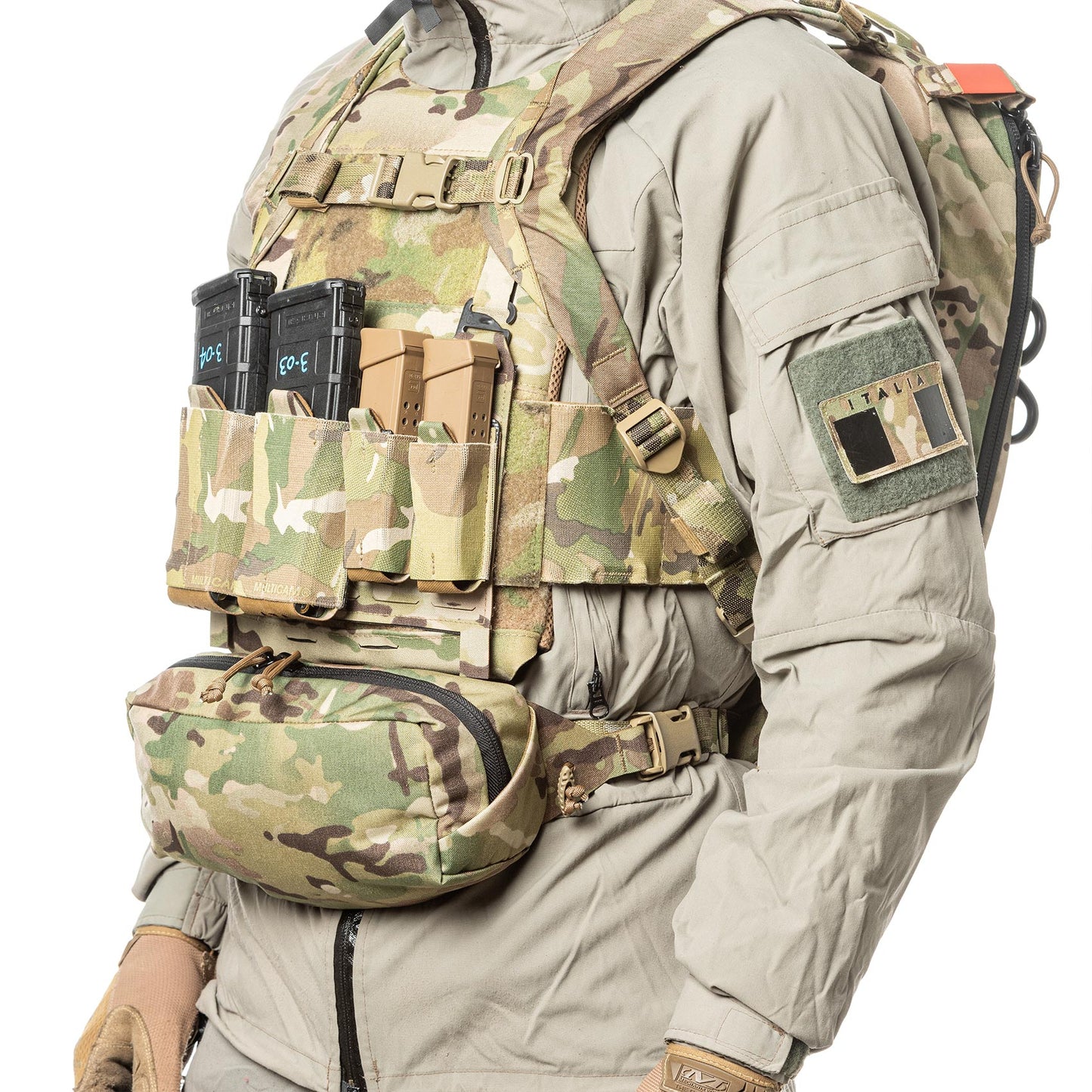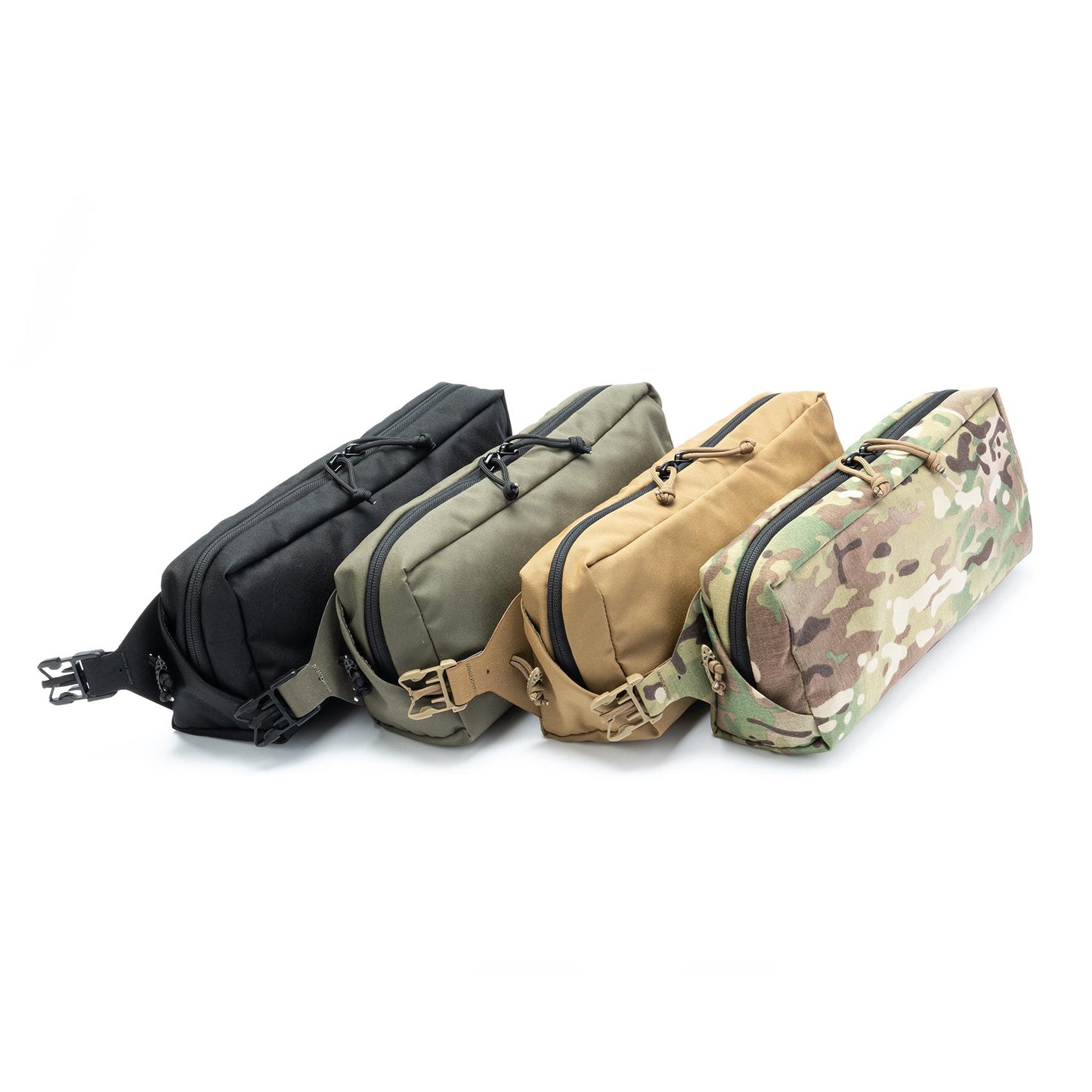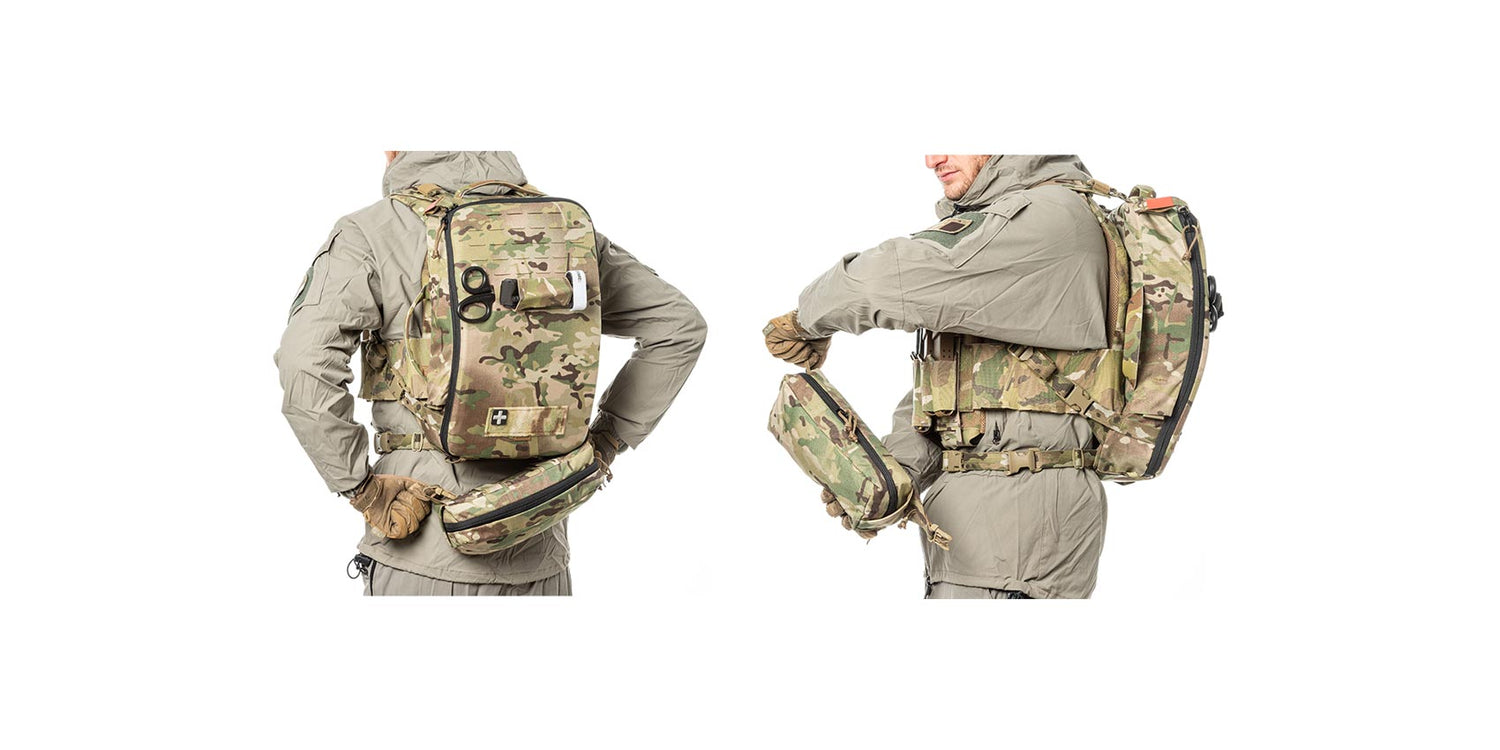 FAST
Essential feature for a product that is built for Combat Medic professionals is quick deployment. Every second is vital here and the user should be able to operate the lock and engage the content as fast as possible. The position and shape of the toggles we choose for this purpose allow the user to find and operate them even when wearing gloves.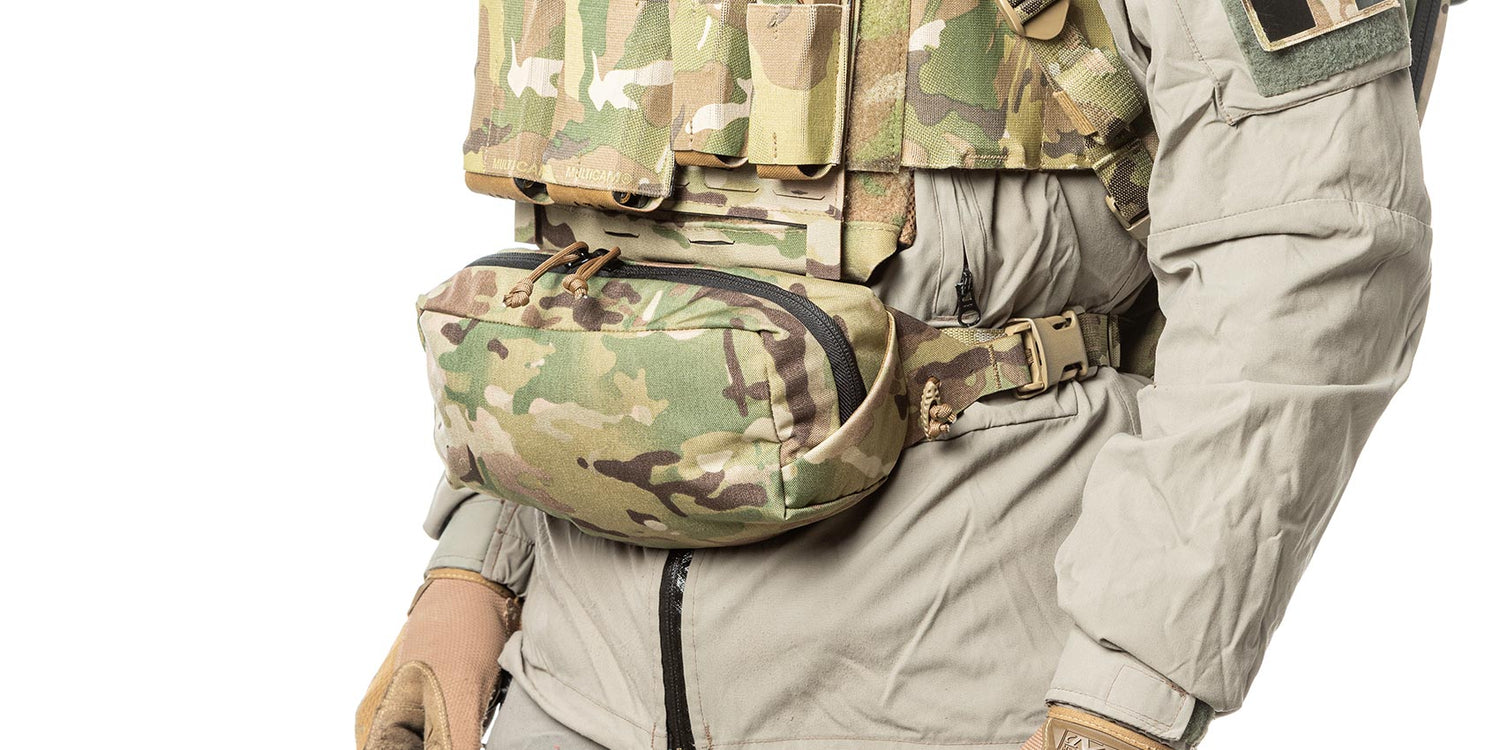 RE-WEARABLE
Quick deployment is certainly an essential feature for this bag but what is equally important for the operator is having the chance to quickly evacuate, reinstalling it while the backpack is still worn, for example at the end of a TCCC protocol. For this reason we added 2 x QASM buckles allowing the user to quickly wear the pouch as a waistbelt.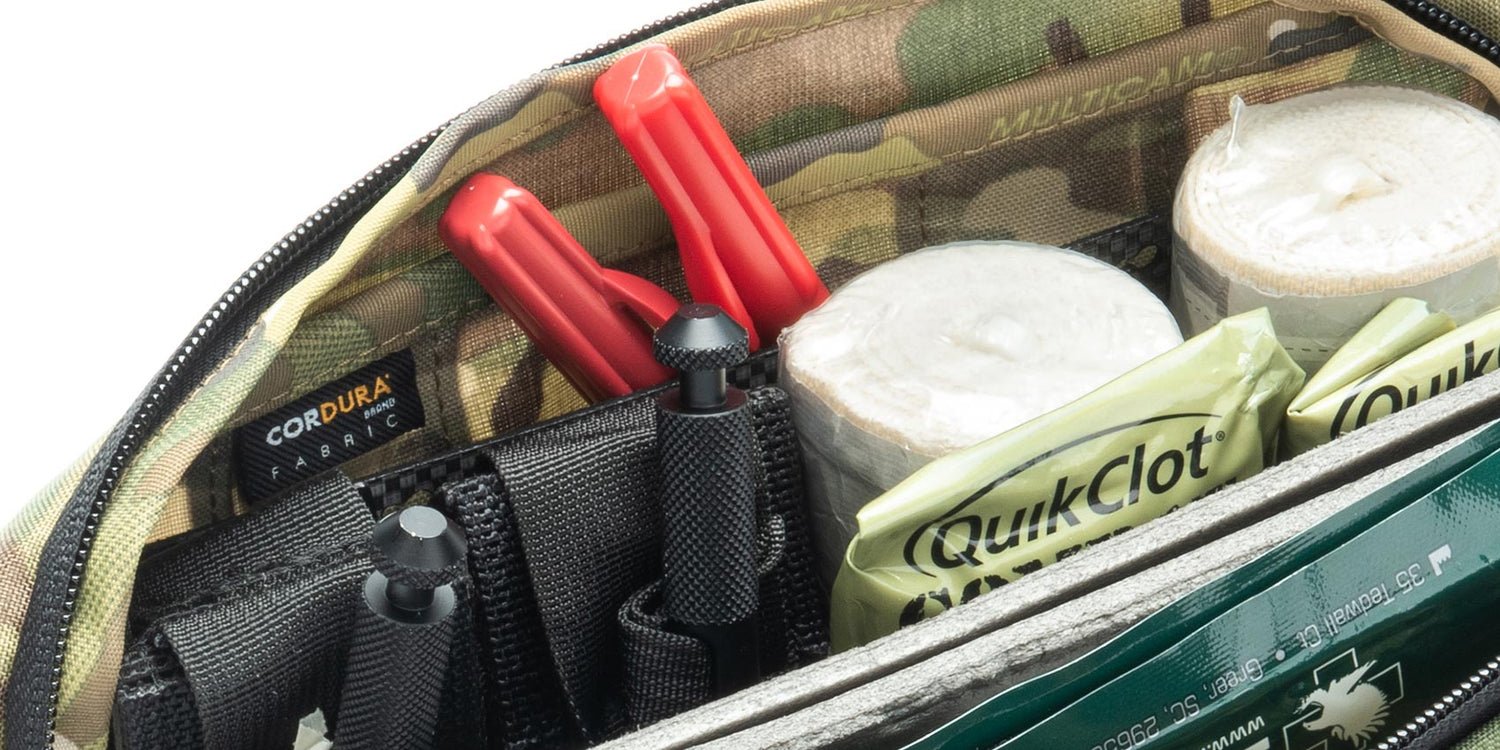 8-LOCK®
A smart patented technology: the 8 shaped holes, that give the system its name, allow to adjust and lock cord's tension and position in an extremely quick way, making it easy for the user to change configuration based upon mission's requests.