8-LOCK® EDC-Utility 4
Regular price
Sale price
$20.00 USD
Unit price
per
Reliability and the ability to adapt equipment to different missions requirements are  primary needs: that's why we developed this panels allowing gear's correct organization. Our patented 8-LOCK® technology, named after its "8" shaped holes, allows the shock cord to be locked in position once the loops are set up: thanks to this simple solution, the shock cord will not be free to move in the holes and will create independent, fixed length loops that won't lose retention once another item is taken from the panel itself.
The panel has a Velcro® hook face to be mounted in any backpack, bag, pouch or chest rig that feature a Velcro® loop area. 

Available in 4 or 9 inches lengths.

DETAILS

Package includes:
1 x 8-LOCK® Panel
1 x 0,5 mt Shock Cord
TECH SPECS

- Width: 10 cm / 3,94"
- Height: 7,5 cm / 2,95"
- Depth: 0,3 cm / 0,12"
- Weight: 15 gr / 0,53 oz.
MATERIALS

- Rigid Parts: Polypropylene Composite
- Sewing Thread: Mil-Spec Bonded PA Nylon 6.6
- Hook & Loop: Mil-Spec Velcro®
- Shock Cord: Mil-Spec Polyester
Share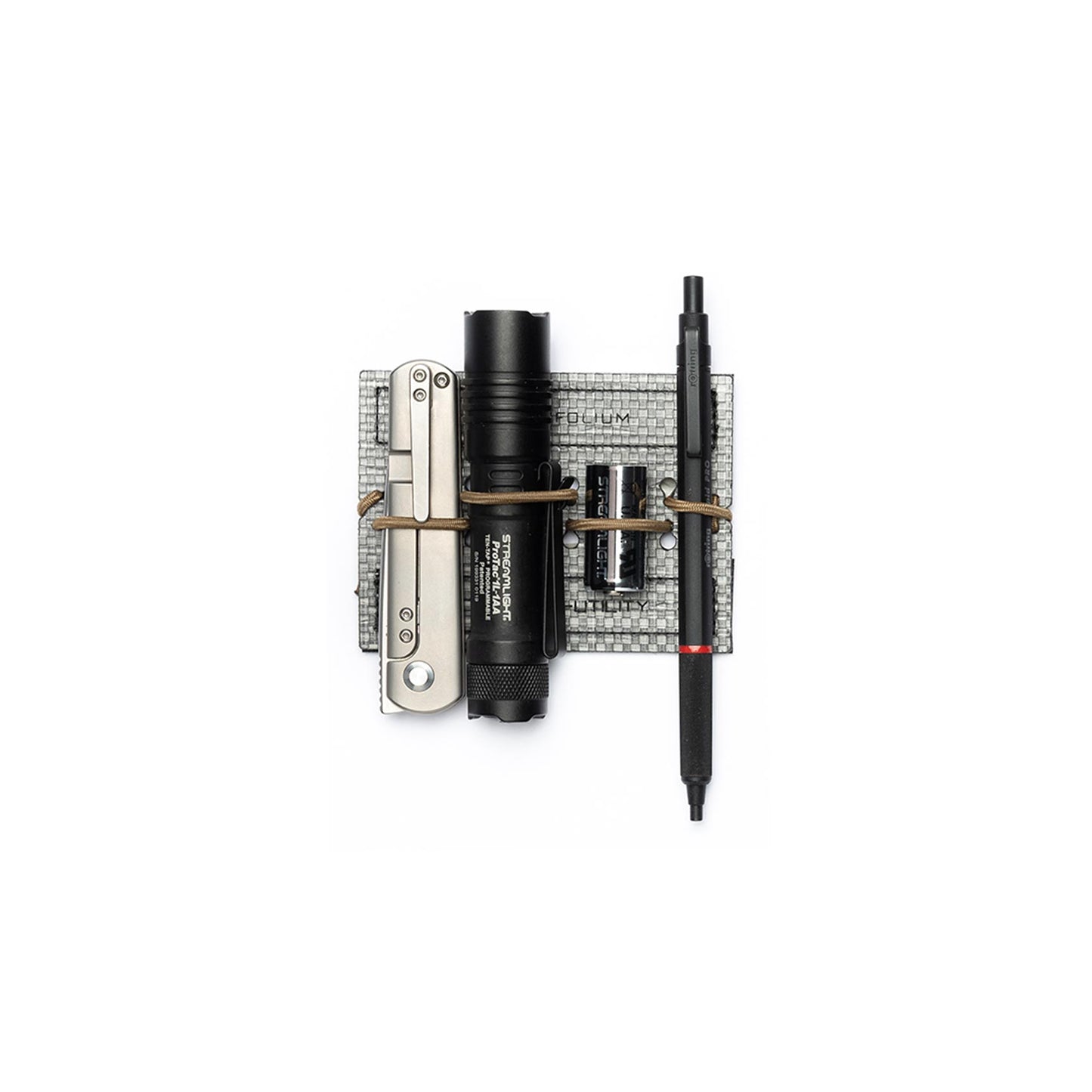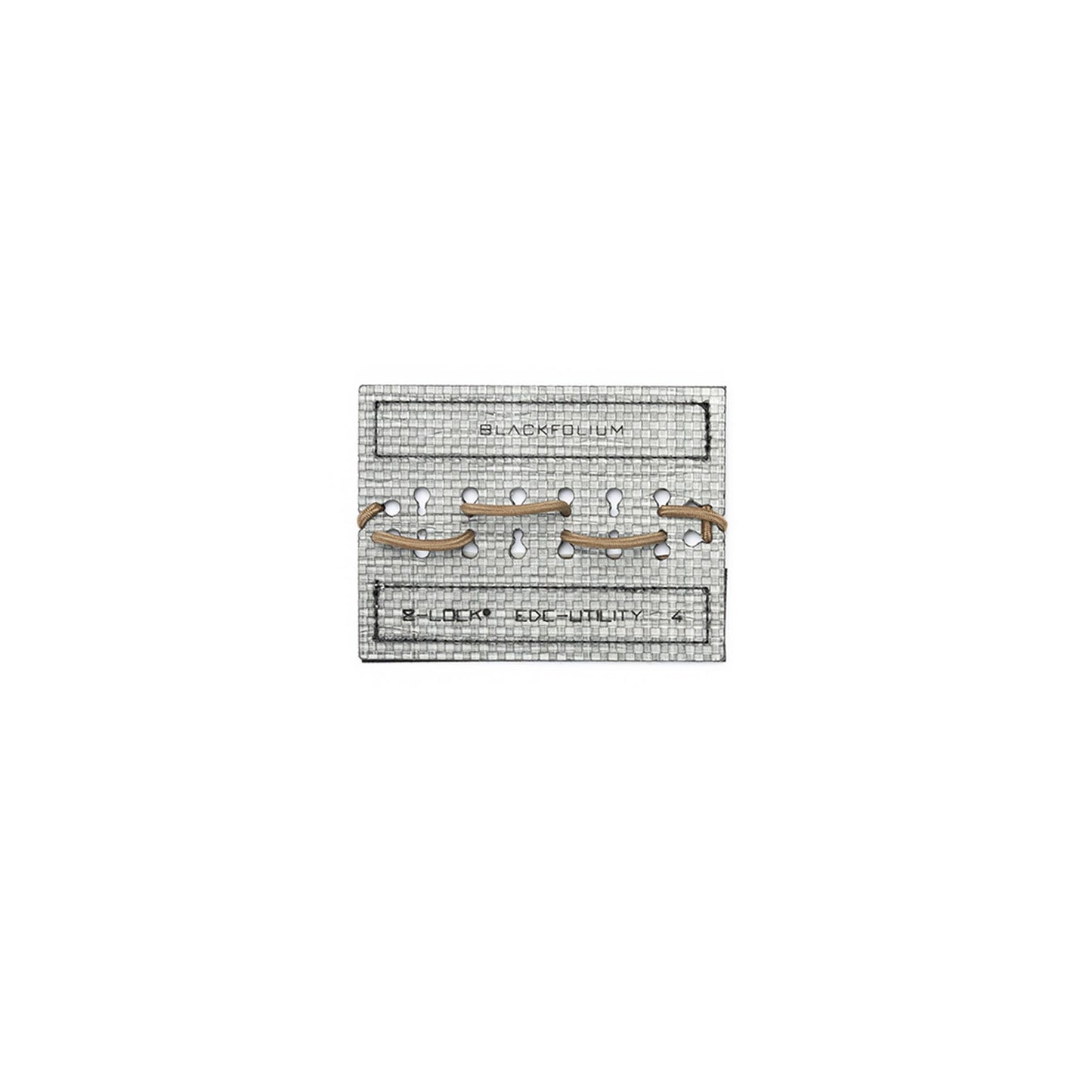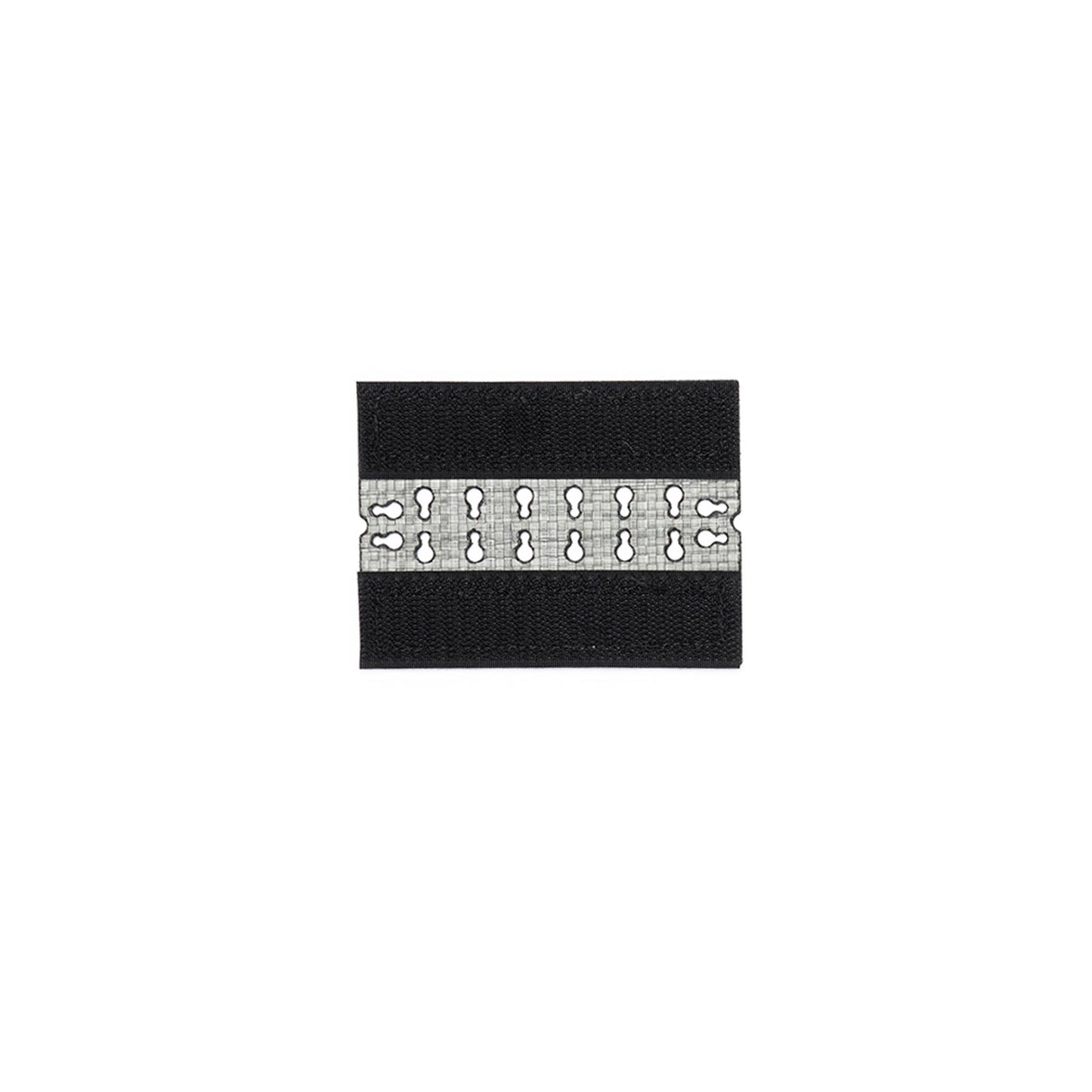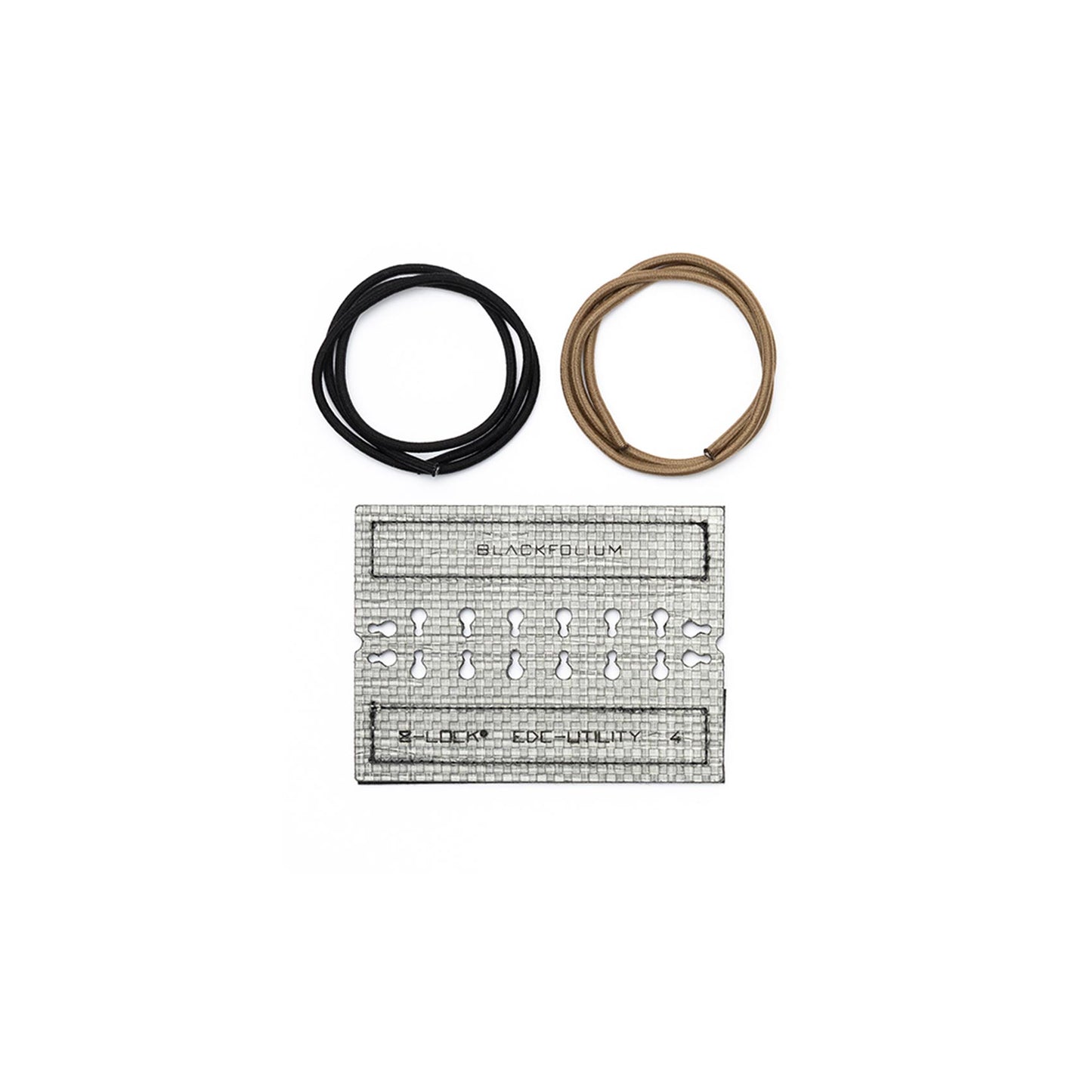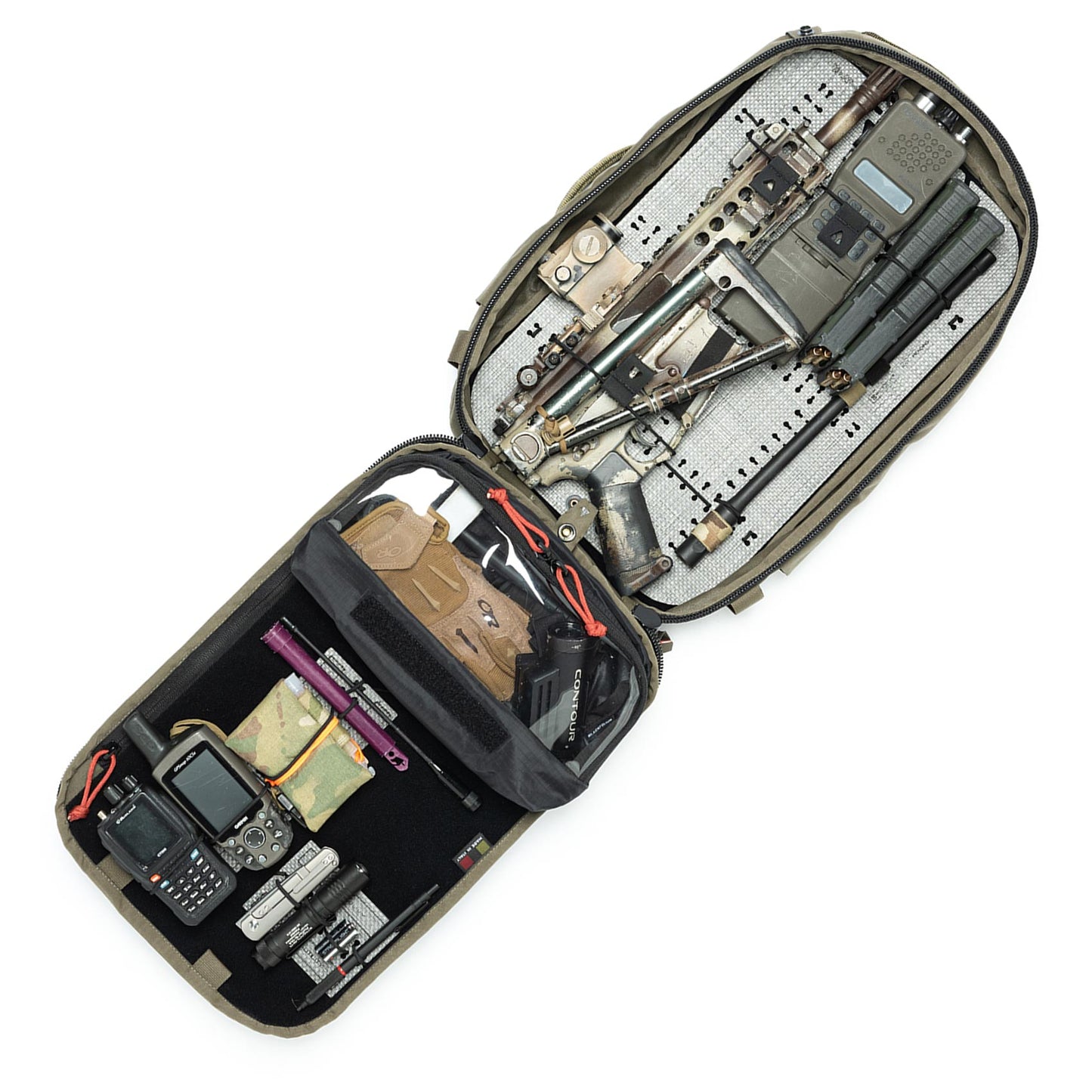 MODULARITY VS RELIABILITY
Organizer panels are a big thing nowadays in the tactical world, but all the available options actually share the same big issue during use: when a item is taken from the panel, the other loops lose retention because the shock cord is free to slide through holes, with the risk of losing gear as a consequence.
We worked hard to address this issue and we finally patented out 8-LOCK® technology: thanks to the peculiar "8" shaped holes, it is now possible to lock the cord in the desired position without knots or hardware, resulting in fixed, independent loops.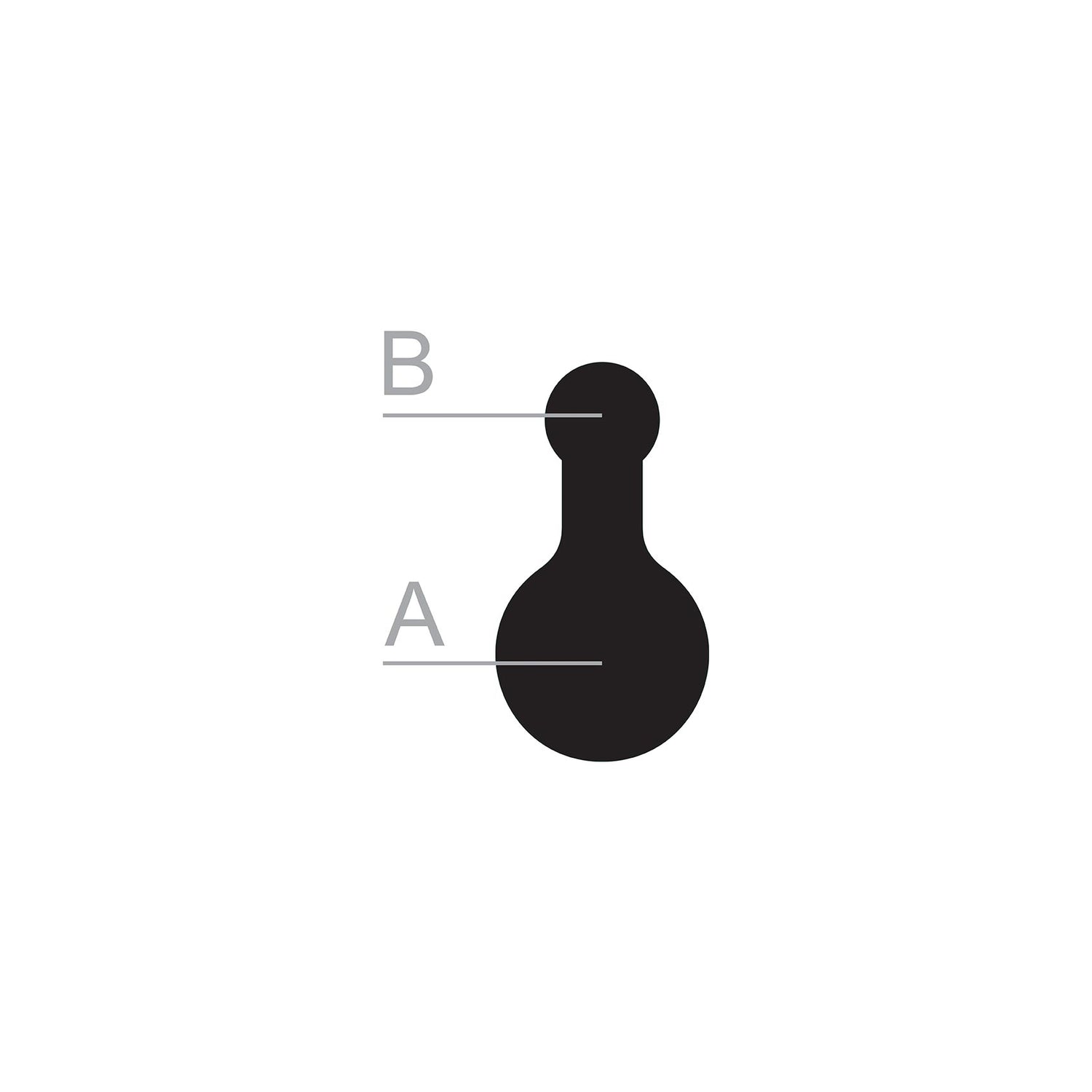 K.I.S.S. (Keep it simple, Stupid)
8-LOCK® system is really easy to be operated, without any hardware:

1- Slide the shock cord in the wider part of the hole (A).
2- set up the loop according to the object to be carried and the level of retention needed to hold it.
3- Pull the shock cord in the narrower part of the hole (B). A "clack" can be heard when the cord is finally locked.
4- Keep making loops following the previous steps. Loops can be undone or modified following the previous steps backward.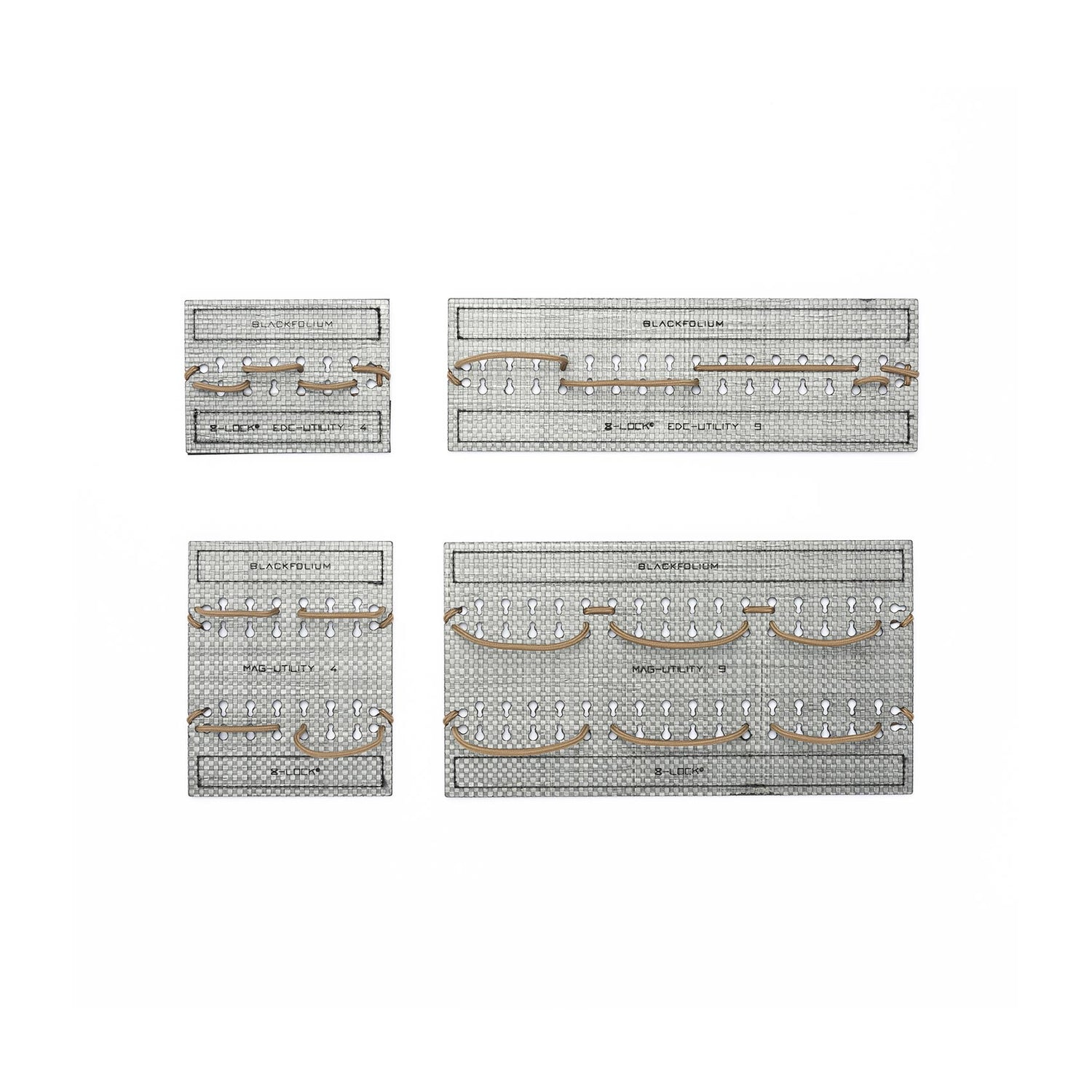 ADAPTABILITY
EDC-Utility 4 is the smallest among the panels we developed and it features a single row of holes: it is suitable to carry small objects such as pens, flashlights, batteries, knives, medicals, or any other item that doesn't need to be secured in two points. If two points are needed (e.g. longer objects), please check our MAG-Utility 4 o MAG-Utility 9 panels out.